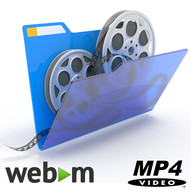 Short animated GIF-based video sequences seem to be spreading like wildfire around the web.
Media and news sites display short video segments, social apps allow their users to share animated GIFs with their friends, and while the dated animated GIF format is very useful for this purpose, it has one significant disadvantage - its huge file size.
Animated GIFs are not optimized for captured videos, resulting in large files, heavy bandwidth utilization, slow loading times, and sub-optimal user experience. Also, resizing and manipulating animated GIFs to match the graphic design of your site or app might be a lengthy, cpu-intensive process, as it consists of dozens or even hundreds of frames being manipulated individually.
→ Read the full post