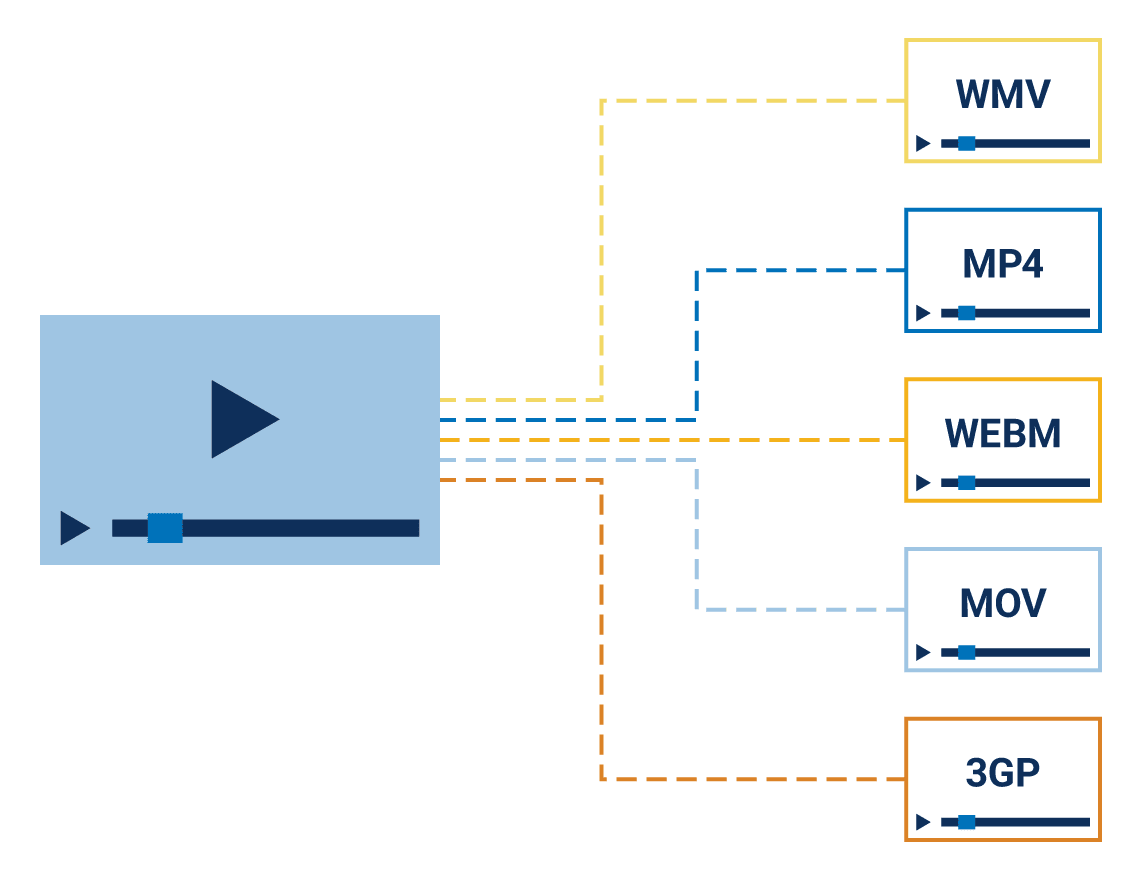 Transcode Videos On The Fly for Viewing On Any Device
Easily convert videos to all relevant formats, suitable for web and mobile viewing, by specifying the required output format as the file extension of the delivery URL.
With just a few lines of code, you can upload and transcode videos and deliver them via a global content delivery network.
Input formats: MP4, WebM, FLV, MOV, OGV, 3GP, 3G2, WMV, MPEG, FLV, MKV and AVI
Output formats: MP4, OGV, WebM, MOV, FLV, M3U8 (HLS), MPD (MPEG-DASH)
Video files can also be converted to audio files by stipulating one of the following formats: MP3, OGG, WAV.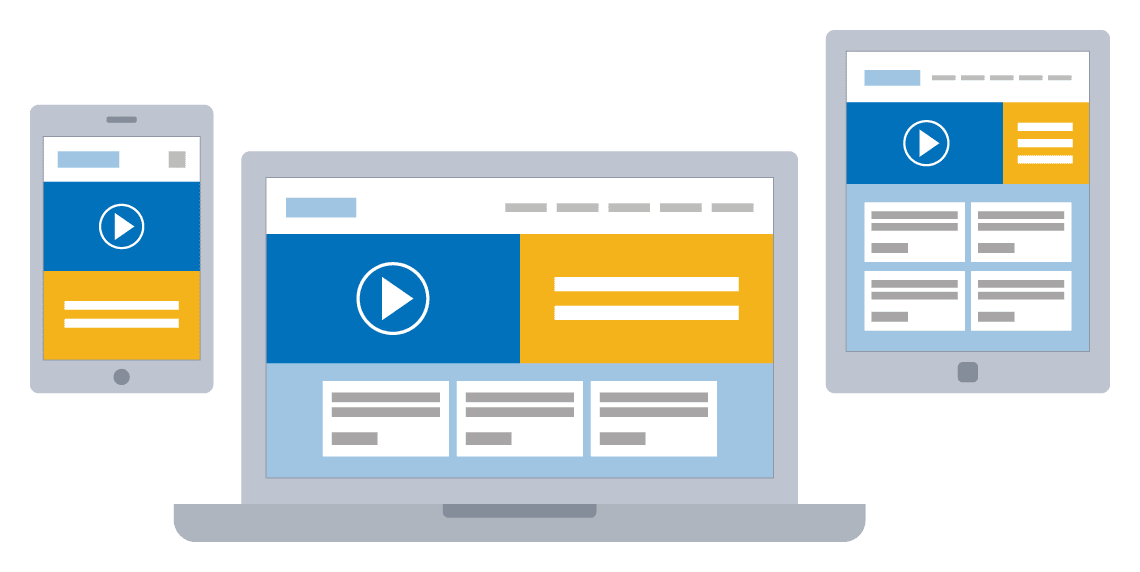 Dynamically Resize and Crop Videos to Fit Any Resolution
Eliminate stretching or shrinking when adapting videos for different layouts and resolutions.
Cloudinary enables automatic resizing, cropping and adaptation to fit the graphic design and layout on any device, at any resolution — using powerful URL-based transformations.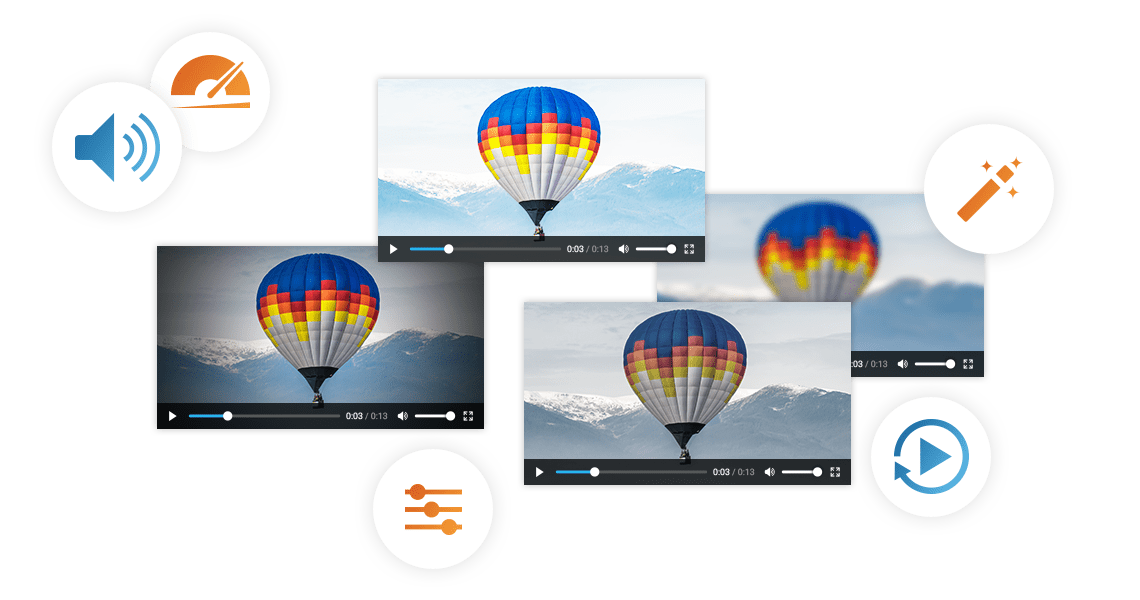 Apply Artistic Effects and Filters
Enhance your videos by adjusting the contrast level, brightness or saturation, regulating gamma and by applying artistic filters and effects with simple parameters.
And you can just as easily manipulate videos to adjust the volume, change the playback speed, remove small motion shifts, control video looping and adjust audio properties.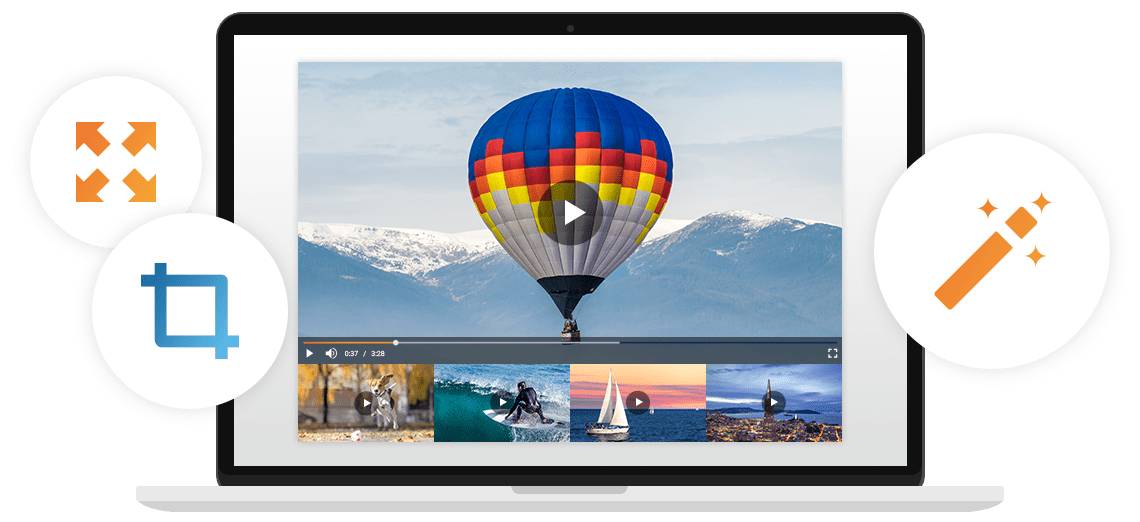 Create Video Thumbnails
Easily create video thumbnail images by specifying the video frame from an uploaded video or automatically grab the middle frame of your video by simply specifying the required image format.
Once generated, the thumbnail image can be resized, cropped and enhanced to match the graphic design and layout.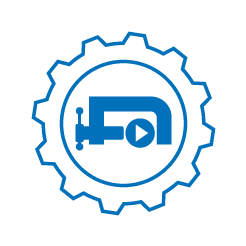 Quality
Dynamically adjust the video quality to reduce the file size without any noticeable quality degradation.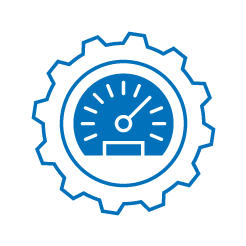 Bitrate
Adjust and optimize the video bitrate according to the video content, to conserve bandwidth and storage.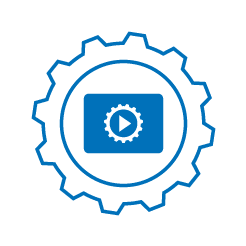 Codec
Automatically control the video codec, video profile and level to normalize and optimize videos.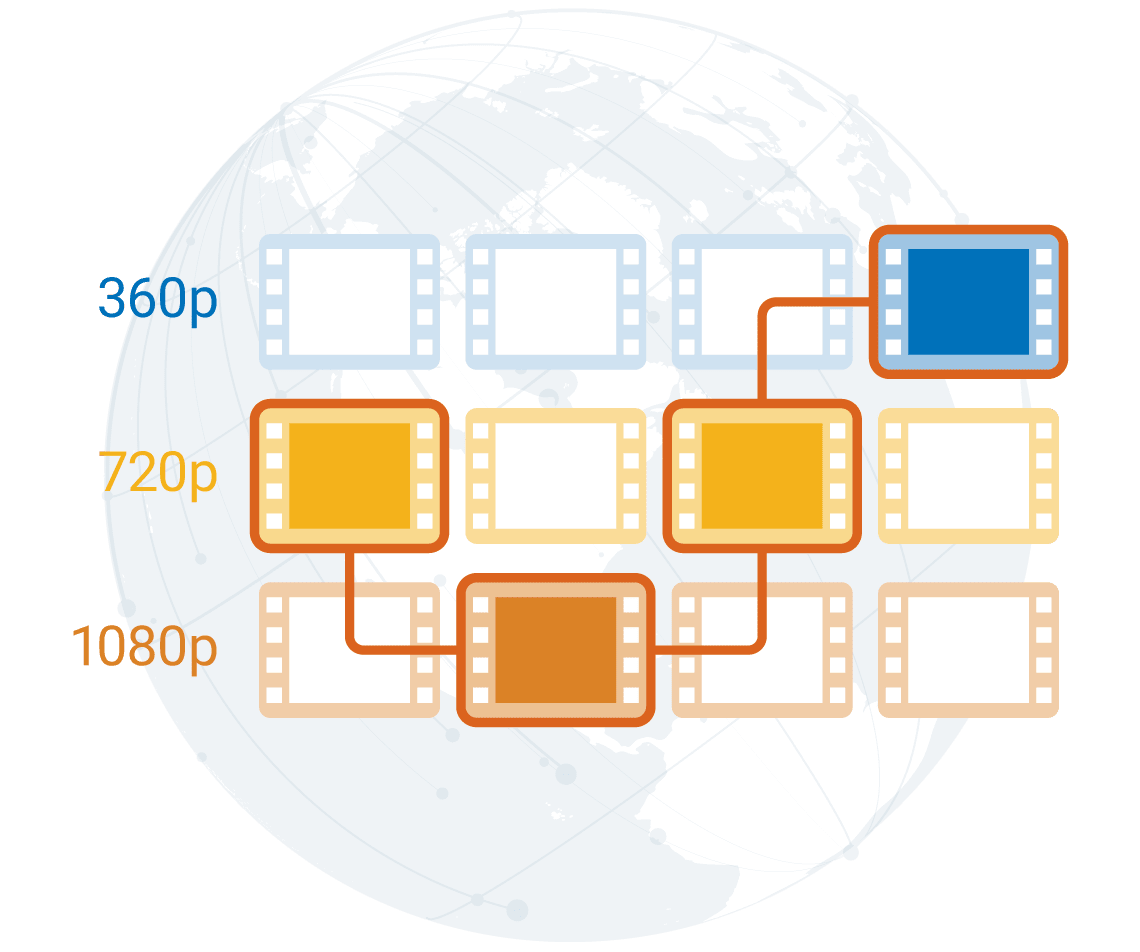 Deliver a smooth streaming experience for all users
Start videos faster, with fewer buffering interruptions, and at the best possible quality by using adaptive bitrate streaming to adjust the quality of video stream in real time according to detected bandwidth and CPU capacity.
When you request HLS or MPEG-DASH as the output format, Cloudinary automatically generates multiple streams of your video – with different resolutions, qualities and bitrates, as well as all other files required to support switching between different variants.
During playback, the video player determines and selects the optimal representation in response to the client environment and automatically switches between representations to adapt to changing network connections.