← Back to open positions list
Cloudinary is the leading provider of media management solutions, powering the trusted, award-winning visual experiences for many of your favorite brands. Cloudinary is the de facto media platform standard for developers and non-technical brand managers looking to upload, store, transform, manage, and deliver images and videos online. With more than 30 billion assets under our management and 6,500 customers worldwide, we're always looking for exceptional people to help us reach for the cloud.
We're looking for an amazing part time contract Senior Marketing Demand Gen Programs Manager to join our team. This position will report to the Head of Demand Generation. Our ideal candidate will be able to execute a variety of creative and engaging marketing programs as a part of an integrated campaign strategy. Programs will reach across a number of marketing channels including, webinars, display advertising, content syndication, content, email and direct mail.
Responsibilities
Develop and execute on inbound and outbound marketing campaigns that target specific personas to increase awareness and help acquire new customers.
Ensure that all assigned projects meet time and budget constraints while ensuring high quality deliverables.
Collaborate with other teams including SDR, Sales, Customer Success and Evangelism to ensure that they are briefed on upcoming marketing programs and have a clear understanding of follow up expectations
Bring fun and exciting ideas to the table on how to engage our target audience and drive prospect engagement
Measure, document, and communicate the effectiveness of all programs, providing regular reports and updates outlining quantifiable results including traffic, CTR, conversion rate, marketing qualified leads, meetings set, opportunities created, pipeline, and revenue.
Proactively seek opportunities to evolve program performance through new program ideas, A/B testing, and/or additional optimization techniques.
Provide hands-on support to fill in additional gaps as needed and support other team members.
About You
Open to working 50% for 6 months with a possibility for extension.
5+ years of experience in B2B marketing with an emphasis on project managing the development of demand generation programs from managing the creation of advertising creative to generating landing pages and emails.
Proven success in marketing program execution. (Must be able to show an example of a previous program and discuss the strategy, process and results.)
High self-motivation with a sense of urgency and strong attention to detail and the ability to dive in and move projects forward and proactively seek solutions to roadblock and challenges.
Data-driven with strong project management skills.
Must be comfortable working on a number of programs at any given time, and the ability to prioritize workload accordingly.
Excellent written and verbal communication skills.
Strong copywriting skills particularly focused on ad copy, emails and landing pages.
Strong team player with a positive attitude.
Experience with Marketing Automation (Marketo) and Salesforce is preferred
Bachelor's degree in Marketing or Business or equivalent history of creating and executing successful lead generation programs
Previous experience with SaaS technology products marketed to developers or Martech audiences preferred.
+
← Back to open positions list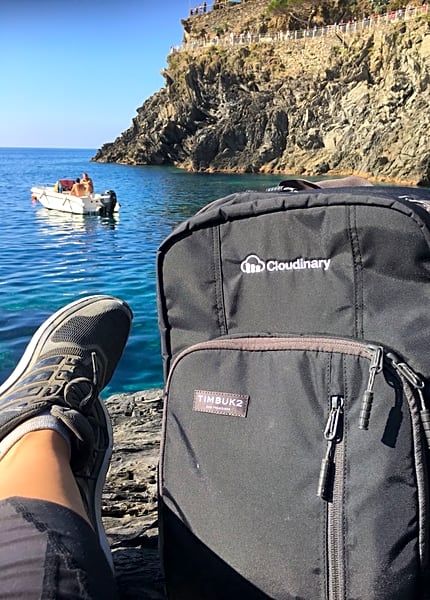 We are hiring
Are you a fun, talented and experienced individual? Do you have an entrepreneurial spirit and passion for cutting-edge technologies? if so, come join us! Check out our job openings.