← Back to open positions list
Senior Marketing Operations Manager
Cloudinary is looking for a Marketing Operations rockstar to be the keystone of our team's success! As Senior Marketing Operations Manager you will report to the Director of Demand Generation and will lead, create, and manage scalable processes that ensure best practices in marketing/sales alignment, database management, and reporting to measure results. Our ideal candidate will own all aspects of marketing infrastructure, lead processes, workflows, campaign enablement and performance reporting for Cloudinary ensuring that data is accurate and we are functioning efficiently across a complex network of business systems.
Responsibilities
Evaluate, manage and maintain ownership of the marketing technology stack (Marketo, Google Analytics, Google Tag Manager, Salesforce, DiscoverOrg, Datafox, LuckyOrange, GoToWebinar) providing recommendations for system additions, enhancements, or upgrades/downgrades.
Work closely with other cross functional groups in sales operations, customer success, engineering, and IT operations to ensure business processes run smoothly and efficiently across departments and are well documented.
Establish, improve and maintain the processes needed to measure lead qualification and lead lifecycle milestones.
Diligently manage and maintain the the connection between SFDC and Marketo – ensuring high data quality, expedited lead flow, and proper campaign tracking
Use Marketo to build and execute marketing campaigns—activities include, but not limited to, campaign flows, email creation, developing dynamic content and complex nurture streams, landing page creation, form creation, webinars, lead scoring, etc.
Report on various marketing KPIs including lead lifecycle, conversion rates, ROI, and other cost metrics
Build and manage multiple attribution and tracking models for marketing KPIs including: lead lifecycle, conversion rates, ROI attribution for first touch, multi-touch and last touch, and a variety of cost metrics.
Provide visibility and analysis of results. Provide analyses and interpretations of campaign data and market insights to identify key drivers for improvement.
About You:
Minimum of 5 years of experience in Marketing Operations or similar role
Extensive experience in B2B Marketing in the technology space with detailed knowledge of enterprise lead funnels and tracking multiple product lines.
Advanced proficiency with Marketo; Marketo Certification preferred
Intermediate to advanced proficiency with Salesforce
Proven track record in a fast paced environment and organizational skills to manage multiple projects with flawless execution
Extremely detailed oriented with the ability to quickly identify and correct errors or bugs
Possess a high degree of initiative, self-motivation and resourcefulness
Highly analytical able to use data to spot trends and always looking for ways to improve system efficiency and performance (ABO - Always Be Optimizing!)
Excellent written and verbal communication skills
SaaS experience required
B.A or B.S. degree required
HTML and CSS knowledge a plus
Sunnyvale based position, apply if interested to relocate
+
← Back to open positions list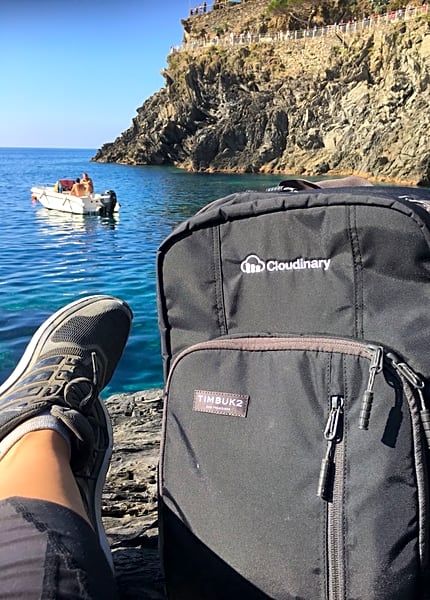 We are hiring
Are you a fun, talented and experienced individual? Do you have an entrepreneurial spirit and passion for cutting-edge technologies? if so, come join us! Check out our job openings.