← Back to open positions list
Cloudinary helps thousands of websites and mobile applications to manage billions of images and videos. We are looking for an energized, brilliant and creative senior backend engineer to join us and work on unique challenges of scale and complex functionality while keeping the product fast and simple to use.
About the role
As a member of the Media Manipulation team you will help enhance, design, own and maintain Cloudinary's image & video processing pipeline.
Implementing new and exciting transformation effects and optimizing existing ones.
Integrating smart in-house AI and computer vision solutions.
Implementing smart content generation solutions.
Build an infrastructure to support fast, reliable and scalable video streaming
Extending support for new and cutting edge formats
Enhancing our 3D and Vector based processing capabilities
Much much more...
About you
A team player who enjoys working with others
Developing and delivering organized, tested and maintainable code
Like to solve problems, both through writing code and using existing tools and solutions
Passionate about new technologies and concepts which enables reaching product and engineering goals
Comfortable leading feature's development end-to-end
Comfortable learning and writing code in Ruby
Responsibilities
Contribute to architecting, writing and maintaining the next generation of Cloudinary's image and video processing pipeline
Become an integral part of the team's knowledge sharing cycle
Leading end to end solutions from requirements to production.
Implementation of in-house solutions and integration with CTO services
Experiment with new tools, 3rd party libraries and frameworks
Develop new image & video related features using industry standard set of tools
Get deeply involved with all aspects of running a successful SaaS startup. From customer focused product definition, to implementation and scalable deployment.
Requirements
8+ years experience of application design and development
Experience in leading and owning the delivery of complex features end-to-end
Hands-on experience and strong understanding of web technologies and architecture
Hands-on experience with web development frameworks (Rails, Django, etc)
Hands-on experience with at least one system programming language (C, C++, Rust)
Fluent in English, both written and verbal
Bonus
Mathematical or Graphical background (a big plus)
Hands-on experience with video processing software such as ffmpeg, VLC and the likes.
Hands-on experience with image processing software such as ImageMagick, OpenCV and such.
Experience in working with high scale, distributed cloud-based architectures
Hands-on experience with Amazon Web Services (AWS)
Experience working in an early-stage startup company.
DevOps and infra-oriented experience.
+
← Back to open positions list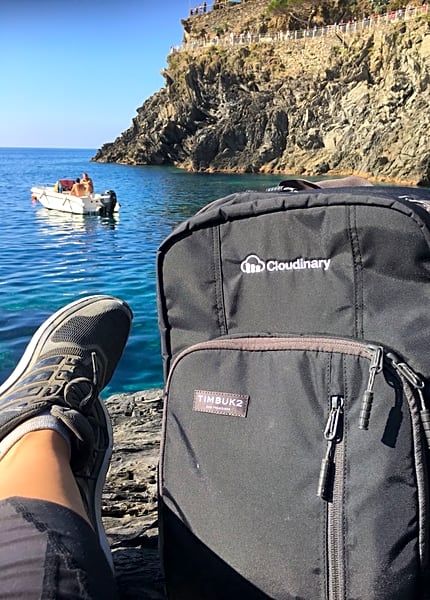 We are hiring
Are you a fun, talented and experienced individual? Do you have an entrepreneurial spirit and passion for cutting-edge technologies? if so, come join us! Check out our job openings.