← Back to open positions list
At Cloudinary we are building the world's best platform for end-to-end media management. As the leader in cloud-based image and video management for both web and mobile applications, Cloudinary is the natural choice for companies wanting to upload, store, manipulate, optimize and deliver images and video.
Cloudinary is looking for a seasoned senior Events expert to lead the global event activity for all of Cloudinary. This position will report to the VP of Marketing and work closely with all global teams that participate in these events. This position is responsible for developing and implementing a global events strategy to support corporate lead generation and branding goals. Local candidates only.
*The position requires 20% travel
Responsibilities:
Develop strategy and drive execution for our attendance at various global events where Cloudinary has a market presence. Responsibilities will include:
Researching industry trade shows and events whose audience aligns to our target personas and markets
Selecting events that align with our strategy and securing the appropriate sponsorship level to achieve business goals
Developing and executing an integrated plan for attendance at each event which includes internal kickoff, booth and overall onsite experience, pre- and post-event campaigns, staffing, on-site logistics, and internal alignment on goals
Ensuring event logistics, services, and shipping are handled on time and within budget
Plan customer and prospect dinners and other programs that support our attendance at key events/roadshows
Partnering with the sales team to drive on-site meetings
Supervising the handoff of leads to sales, ensuring hot leads are bubbled up promptly and the sales team is armed with the enablement materials they need to follow up quickly and effectively
Managing and guiding in-house event coordinator
Expand and build on our annual ImageCon Conference:
Managing various aspects of the event with outside vendors including but not limited to overall theme and production,food and beverage, set up, budgeting, speaker recruitment, registration, and post-event follow up
Rallying cross-functional resources, such as the sales team, to drive interest in and registrations for the event
Supporting creative team on various elements of event design and experience
Partnering with cross-functional resources to plan and execute pre- and post-event campaigns
About you:
5+ years of B2B event marketing, preferably in an on-demand/SaaS business environment
Bachelor's degree
Must be able to travel 20% of the time (varies throughout the year).
Highly organized, detail-oriented with proven ability to deliver exceptional events within the budget.
Experience with managing seven-figure budgets and delivering measurable ROI on events of all types
Experience with running user conferences
Strong planning and project management skills with the ability to work well under pressure
Able to work independently and a self-starter
Motivated, results-oriented, multi-tasking go-getter up to the challenge of a fast-paced environment
Excellent teamwork, interpersonal, and relationship management skills
Strong collaboration skills: will be required to coordinate closely with multiple teams that are geographically dispersed
Comfortable working in a rapidly growing environment
Has managed and mentored other event staff members
+
← Back to open positions list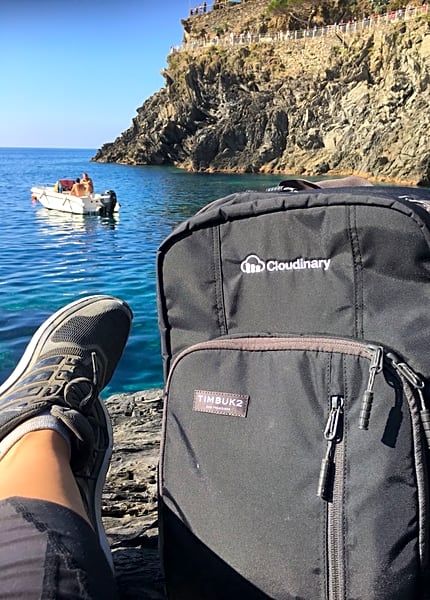 We are hiring
Are you a fun, talented and experienced individual? Do you have an entrepreneurial spirit and passion for cutting-edge technologies? if so, come join us! Check out our job openings.