← Back to open positions list
At Cloudinary we are building the world's best platform for end-to-end media management. As the leader in cloud-based image and video management for both web and mobile applications, Cloudinary is the natural choice for companies wanting to upload, store, transform, optimize and deliver media. Cloudinary is a profitable 2018 & 2019 Forbes Cloud 100 honoree with over 6,000 customers, half a million users around the world and a rapidly growing partner network.
We are looking for a Head of Global Partnerships to work closely with our Channel Directors to establish and expand our relationships with global system integrators and agencies.
This role will be based out of our Sunnyvale. CA US HQ.
Responsibilities:
Define the model(s) of partnership between Cloudinary and global system integrators and global media agencies.
Work with internal teams to build out the platform(s) and vision for a professional services architecture that would be valuable for GSIs and global agencies.
Work with sales ops, marketing, and solutions architecture teams to define and guide the company's efforts to best enable the interests of global partners.
Build a landscape map of selected global partners, and identify the right ones to focus on.
Coordinate the efforts of channel directors to enable a global, multi-touch approach to building and managing global relationships.
For the targeted companies, build a work plan for growing the relationship and personally engage with channel directors to foster awareness and motivate shared effort to drive opportunities for those partners.
Establish clear, global goals for advancing near, mid, and long term objectives.
Develop strategies by region, materials and narrative to support channel sales.
Define and lead effort to build global account communications (e.g. updates, QBR support, dashboards, pipelines, forecasting, targets, etc.)
Work with partner marketing to define and execute partner events.
Work with sales leadership and key accounts leads to coordinate go-to-market strategies and opportunities.
Experience Required:
5+ years of experience building and managing strategic partnerships with global companies.
5+ years of responsibility for growing revenue, direct sales or channel sales.
Experience working with system integrators and/or digital agencies with professional service interests with large brands.
Experience, capacity and interest in working at all levels of responsibility, from operational-level tasks to senior client relationship management.
Experience and acumen working with Saas business models.
Experience and acumen working with sales support functions to define and guide the development of essential, operational support functions required to properly manage global partnerships.
Analytical/quantitative skills for building and managing partnership performance models.
Experience using Salesforce and a tool for pipeline management and forecasting.
You need to be great interpersonally, great at managing a wide range of stakeholder interests, and open to the challenges of a fast growing, small company with ambitions to do great things.
Experience in media, image/video processing, web/mobile technology preferred
20%+ travel required
+
← Back to open positions list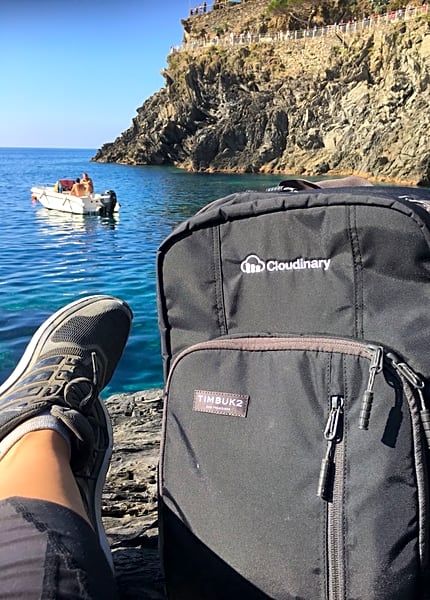 We are hiring
Are you a fun, talented and experienced individual? Do you have an entrepreneurial spirit and passion for cutting-edge technologies? if so, come join us! Check out our job openings.