← Back to open positions list
At Cloudinary we are building the world's best platform for end-to-end media management. As the leader in cloud-based image and video management for both web and mobile applications, Cloudinary is the natural choice for companies wanting to upload, store, manipulate, optimize and deliver images and video.
Cloudinary is searching for a developer that strives to educate and inspire other developers to utilize visual communication (powered by Cloudinary technology as applicable) in their websites and apps
Responsibilities:
Be a Thought Leader in diverse development ecosystems, both frontend and backend, such as JS frameworks, serverless computing, web/mobile performance, progressive web apps, responsive web design, image/video compression, etc
Create tech content for publication as articles, tutorials and showcase apps on our blog and other channels, to effectively demonstrate use cases and design patterns
Write reusable code that can be utilized by developers to leverage Cloudinary tech. Contribute to Cloudinary's open source libraries and other projects where applicable
Educate developers by conducting technical workshops and hackathons, speaking in local/remote meetups, user group meetings, developer conferences and webinars
Support developers in online venues, such as discussion forums, social media, etc
Build partnerships with individuals/influencers, companies and organizations that serve related developer communities and ecosystems to Cloudinary's technology
Gather feedback on Cloudinary service and technology and share with R&D, sales, customer service and marketing for improved product roadmap and decision making
About You:
A Cloudinary developer advocate should be a software development professional with strong communication skills and a track record of delivering web and/or mobile applications and/or opensource contribution
Actively participate and make visible contributions within dev communities
Demonstrate technical writing skills via blog posts and contributed articles
Keep up development skills - comparable with peers who write code full time
Be proactive - seize opportunities by getting out and networking with people
Inspire developers by effectively presenting experiences in meetups, etc
Be approachable while staying productive and professional when on the road
Be ready to work irregular hours/days to support global developer events
Be entrepreneurial by taking initiatives based on mainly high-level direction
+
← Back to open positions list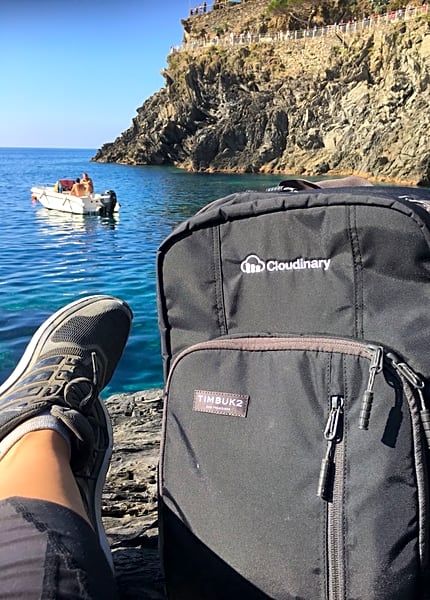 We are hiring
Are you a fun, talented and experienced individual? Do you have an entrepreneurial spirit and passion for cutting-edge technologies? if so, come join us! Check out our job openings.