← Back to open positions list
Cloudinary is the leading provider of media management solutions, powering the trusted, award-winning visual experiences for many of your favorite brands. Cloudinary is the de facto media platform standard for developers and non-technical brand managers looking to upload, store, transform, manage, and deliver images and videos online. With more than 30 billion assets under our management and 6,500 customers worldwide, we're always looking for exceptional people to help us reach for the cloud
Join our R&D team as a Senior DevOps Engineer. Define and create operations tools and processes for a massively scalable system, backing 10,000's of the world's busiest websites and apps, which will hopefully grow to become the media backbone for the whole Internet.
We offer a fun and supportive environment in which you will constantly learn and evolve, and where your ideas will be embraced and pursued.
Responsibilities
Manage live production environments. Handle ongoing monitoring and troubleshoot failures.
Provide architectural solutions for complex data and processing requirements involving large-scale systems and rapid growth.
Manage live environment from server infrastructure all the way to applicative image management layers.
Implement system monitoring procedures.
Design & implement our system's network topology.
Design, implement & develop various solutions according to R&D/Production needs
Work closely with R&D teams to enable delivering features to production
Be part of a 24/7 production support on-call rotation
Requirements
Experience with production systems.
Experience working with dozens of servers online.
Experience working with a 24/7/365 high-traffic web service.
Must have experience with: Linux, AWS, MySQL, NoSQL, Elasticsearch, Web development: Ruby-on-Rails/Node.js, Shell scripting, Networking, Firewalls, Monitoring systems, System security.
It would be awesome if you have experience with: CDN/Jenkins/Terraform/Chef/Ansible/Saltstack/Python, Continuous Deployment/Integration tools.
AWS Certifications - An advantage.
+
← Back to open positions list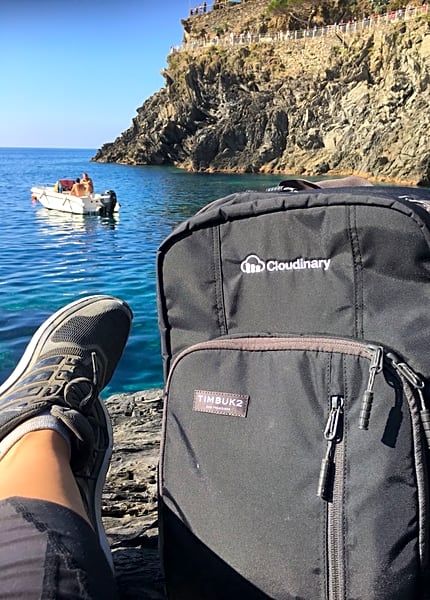 We are hiring
Are you a fun, talented and experienced individual? Do you have an entrepreneurial spirit and passion for cutting-edge technologies? if so, come join us! Check out our job openings.