← Back to open positions list
At Cloudinary we are building the world's best platform for end-to-end media management. As the leader in cloud-based image and video management for both web and mobile applications, Cloudinary is the natural choice for companies wanting to upload, store, manipulate, optimize and deliver images and video.
Your role as a Director of Account Executives will be to lead our EMEA & APAC sales team, working closely with all of our sales functions and other company departments to grow profitable markets by presenting our products and value-added services while cultivating a strong sales team.
This position will be located in our London, UK office.
Responsibilities:
Manage the Account Executives in the region (IL office + UK office, including remote employees).
Work collaboratively and effectively in a high performing team-oriented environment.
Inspire, incentivise, manage, and lead a sales team.
Development of sales staff with regard to performance and professional growth.
Transition the group to value based selling, from a product focus to suite-based solutions.
Ensure that the AE's are supported to deliver the targeted results.
Develop strategic sales and marketing plans with the sales team for each Account Executive.
Plan development including goals, objectives, and strategies focused on budget, profit margin, and direct sales attainment.
Maintain a high level of customer satisfaction through direct engagement when needed.
About You:
A great person to work with and a great leader for your team.
Proven Sales experience of 10+ years working in successful tech-oriented B2B SaaS companies, with a proven track record of exceeding revenue expectations.
Experience leading teams of 5 or more account executives in current role.
Demonstrate a track record of hiring top sales talent.
Deep understanding of the EMEA & APAC SaaS & software market
Demonstrate ability to successfully negotiate and close complex transactions
Strong technology skills and proficiency using Salesforce and MS Office Suite.
Excellent communication skills (oral, written and presentation skills) and business acumen.
Can relate technical concepts to both non-technical people, and highly technical people.
Passion for technical-oriented products (advantage - image or video processing)
Ability to travel around 30% (as required).
+
← Back to open positions list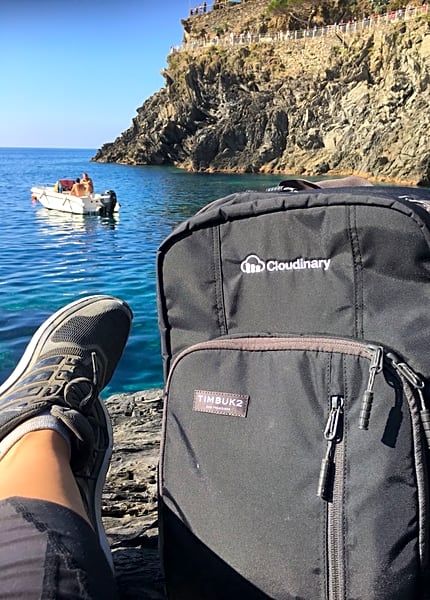 We are hiring
Are you a fun, talented and experienced individual? Do you have an entrepreneurial spirit and passion for cutting-edge technologies? if so, come join us! Check out our job openings.