← Back to open positions list
Cloudinary is the leading provider of media management solutions, powering the trusted, award-winning visual experiences for many of your favorite brands. We are the de facto media platform standard for developers and marketers seeking an end2end solution for their rich media needs. With more than 30 billion assets under our management and 6,500 customers worldwide, we're always looking for exceptional people to help us reach for the cloud.
We're offering a rare opportunity to join one of the most promising SaaS companies out there. The company is at an exciting stage, rapidly expanding its product offering, entering new market segments, and extending the customer base.
We are proud of our fun, collaborative, and growth-minded work culture, great Glassdoor score, winning the Best Place to Work award and being included in Forbes Cloud top 100.
We are looking for an experienced business leader to manage the business line of our core "Programmable Media" product, which enables developers to build cutting edge online visual experiences and provides the capabilities to programmatically upload, store, manage, transform and deliver those rich media assets.
You will define and own the business goals, develop the business strategy and drive company-wide execution for this product, through cross-functional leadership, working across Product, Sales, Marketing, Customer Success, Business Development, CTO Office, and other teams.
Responsibilities:
Responsible for the business success of the Programmable Media product.
Define the company's business goals for Programmable Media and develop the overarching business strategy to achieve these goals through close collaboration with key stakeholders.
Work closely with relevant stakeholders to develop the company's go-to-market strategy for Programmable Media, including elements such as positioning, messaging and pricing.
Establish and manage cross-functional processes to ensure and enhance cross-company communication and alignment globally, and advance cross-functional agendas.
Work closely with the Product team in defining the general product directions and in reaching a joint understanding of how to match the product with customer needs and market trends.
Drive execution of the strategy to attain the business goals through close work with both management and individual contributors across various company teams.
Support functional teams in their work on Programmable Media by leveraging a combination of subject matter expertise and a broad, company-wide perspective on all activities relating to developer solutions.
About You:
10+ years of work experience in product, commercial or consulting roles within hi-tech.
Extensive experience in successfully leading cross-functional initiatives in a global matrix environment.
Willingness and ability to carry out both high-level strategy work and hands-on execution.
Experience in SaaS.
Excellent written and verbal communication skills.
Good understanding of technologies relating to software development and experience working with software developer audiences. Actual experience as a software developer - an advantage.
Knowledge seeker - maintain comprehensive familiarity with industry trends, technologies and competition.
+
← Back to open positions list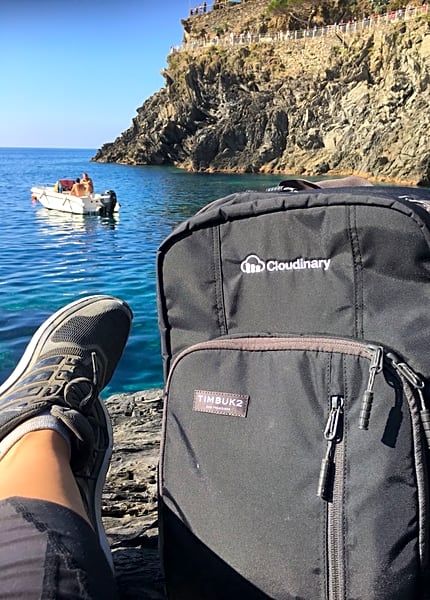 We are hiring
Are you a fun, talented and experienced individual? Do you have an entrepreneurial spirit and passion for cutting-edge technologies? if so, come join us! Check out our job openings.