← Back to open positions list
Cloudinary is the leading provider of media management solutions, powering the trusted, award-winning visual experiences for many of your favorite brands. Cloudinary is the de facto media platform standard for developers and non-technical brand managers looking to upload, store, transform, manage, and deliver images and videos online. With more than 30 billion assets under our management and 6,500 customers worldwide, we're always looking for exceptional people to help us reach for the cloud.
We are searching for an experienced Head of Product Strategy with a sharp strategic mind, excellent leadership prowess, and strong outbound capabilities, to join its product team. This leader will be tasked with envisioning the product portfolio's future, and rallying the company around turning it into a reality, will be key in defining the next generations of Cloudinary's comprehensive media management solutions.
This position involves broad responsibilities while leading product efforts in collaboration with various stakeholders within and outside the company.
This role is located in London, UK or Petach-Tikva, Israel office.
Responsibilities
Play a central role in ensuring company strategy is translated into effective product strategy and release plans, by harnessing strong business acumen, deep product knowledge and intimate market & customer understanding.
Lead, grow and mentor a geographically-dispersed team of experienced product strategy professionals.
Synthesize, through numerous discovery sessions, a clear picture of customer & prospect needs - both unmet and unrealized - that the company can subsequently quickly move in to resolve.
Represent the Product organization in various touchpoints along the customer lifecycle: pitches, roadmap sessions, quarterly business reviews, customer advisory boards, etc.
Act as a caretaker of Cloudinary's product-market fit, and define and monitor its respective KPIs.
Serve as a key product expert for Cloudinary's field teams, partnering with Sales and Customer Success teams to support acquisition of new clients, as well as retention & growth of existing ones.
Serve as a key market expert for Cloudinary's technology teams, injecting knowledge about the market's needs into product management, R&D and technical support teams.
Perform ongoing market analysis, industry trends review, competitive research and users' and buyers' input study.
Partner with the product management team in crafting long-term roadmap and validating emerging solutions are meeting users' needs.
Support the product marketing team in engineering products' go-to-market plan.
Hone company-wide understanding of related user personas.
Keep a close watch on - and constantly further - products' P&L growth.
Identify opportunities for vertical-specific solutions, and lead their materialization.
About You
10+ years of experience in high-growth, enterprise SaaS product strategy and/or product management roles.
3+ years of direct management experience, preferably of cross-cultural teams working across various geos.
Obsessed with unearthing and understanding the "Whys," and not just the "Whats."
Stellar presentation and communication skills, both verbally and in writing.
Team player who knows everyone's success is interdependent, skilled in the art of leading without authority and building consensus.
Views role first and foremost as serving an agenda, rather than a stage for self-promotion.
Vast experience in leading customer-facing engagements with both enterprises and SMBs.
Strong understanding of all aspects of the product development lifecycle.
Able to think out-of-the-box and challenge ruling paradigms.
Driven and independent, performs well in ambiguity and under pressure.
Very strong analytical and critical thinking skills.
Relishes crafting high-level strategy, yet not afraid to "get hands dirty" while doing what it takes to win.
Thrives in a fast-paced, startup environment, with a strong bias to action.
A drive for results and a history of successful execution on leading projects end-to-end.
Bachelor's degree in computer science or equivalent.
MBA - a plus.
Prior experience in a leading strategy consulting firm - a plus.
Strong understanding of media-related challenges on the web - a plus.
Solid experience as a software engineer of modern web applications & services or in digital marketing software companies - a strong plus.
A technology enthusiast, especially for all things media and AI.
+
← Back to open positions list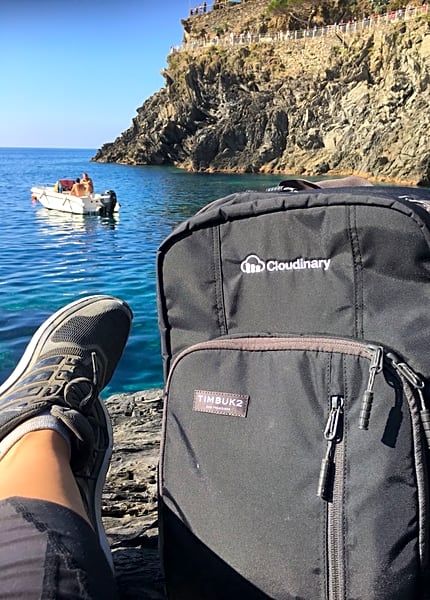 We are hiring
Are you a fun, talented and experienced individual? Do you have an entrepreneurial spirit and passion for cutting-edge technologies? if so, come join us! Check out our job openings.