← Back to open positions list
Cloudinary helps thousands of websites and mobile applications to manage and deliver billions of images, video, and other media files.
We are looking for a brilliant, innovative, senior JavaScript developer, who lives, breathes and dreams JavaScript, to join our SDK team. In this position, you will be working closely with the JS community, developing tools, SDKs and best practices that will enable this huge & important community to consume Cloudinary's services.
What you will do:
· Own our JavaScript-based open-sourced SDKs, including JS-core, Angular, React and VueJS.
· Explore and evaluate new JS technologies and frameworks to identify the next top-notch technology and provide a solution ahead of the market.
· Be an advocate and focal point for JavaScript related technologies.
· Work with the community and our dev relations group to come up with innovative and productive JS solutions.
· Collaborate with contributors from around the world to further enhance the SDKs.
· Design and develop high quality showcase web apps that demonstrate Cloudinary's technology.
· Enrich the existing SDKs across multiple technologies & multiple environments.
What you need:
· 7+ years experience in software development.
· 5+ years experience in JavaScript.
· Strong understanding of web technologies and architecture.
· Hands-on experience with at least two JS frameworks, such as Node.js, React, Angular or Vue
· Deep familiarity with JavaScript's eco-system and tools, such as Webpack and npm.
· Working knowledge of RESTful API.
· Continuous drive to learn new technologies quickly and independently.
· Ability to handle all requirements from early phase to full implementation.
· Great communication skills with tech and non-tech alike.
· Fluent in English, both written and verbal.
Bonus:
· Experience in multiple development frameworks and programming languages, such as Ruby, PHP, Python, .NET, Java, Scala etc.
· Experience designing and implementing APIs or SDKs.
· Experience with development, build, and integration tools, such as TravisCI, git, Maven, Gradle and grunt.
· Experience in contributing to, maintaining and releasing open source libraries.
· Experience working in an early-stage startup company.
· B.Sc. in Information Systems Engineering or in Computer Science.
+
← Back to open positions list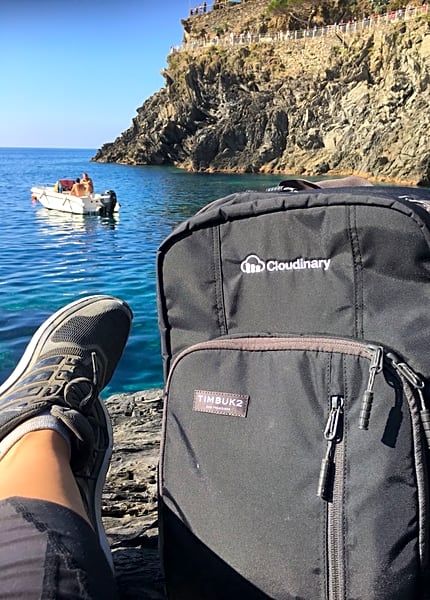 We are hiring
Are you a fun, talented and experienced individual? Do you have an entrepreneurial spirit and passion for cutting-edge technologies? if so, come join us! Check out our job openings.