← Back to open positions list
Cloudinary is the leading provider of media management solutions, powering the trusted, award-winning visual experiences for many of your favorite brands. Cloudinary is the de facto media platform standard for developers and non-technical brand managers looking to upload, store, transform, manage, and deliver images and videos online. With more than 30 billion assets under our management and 6,500 customers worldwide, we're always looking for exceptional people to help us reach for the cloud.

We are looking for a brilliant, innovative and sharp developer, to join our team.
In this position, you will take a crucial part in our ever-growing ecosystem, cooperating with other companies (such as WordPress & SalesForce) to integrate Cloudinary's capabilities and expose our features to every major platform out there.
What you will do:
Be an owner of Cloudinary's integrations, plug-ins, and extensions to a variety of products and systems
Explore and evaluate together with the BizDev team on new potential integrations to identify upcoming opportunities and to provide solutions that fit the market needs
Define, design and implement new integrations end-2-end
Work closely with 3rd party expert companies to build state-of-the-art integrations
Collaborate with contributors around the world to further enhance the integrations
What you need:
5+ years experience in software development
Hands-on experience with a variety of technologies and be comfortable moving from tech to tech
Working knowledge of RESTful API
Continuous drive to learn new technologies quickly and independently
Ability to handle all requirements from early phase to full implementation
Great communication skills with tech and non-tech alike
Fluent in English, both written and verbal
Bonus:
Experience in multiple development frameworks and programming languages, such as Ruby, PHP, Python, .NET, Java, Scala, etc.
Experience designing and implementing APIs or SDKs
Experience in contributing to, maintaining and releasing open source libraries
Experience working in a startup company
B.Sc. in Information Systems Engineering or in Computer Science
+
← Back to open positions list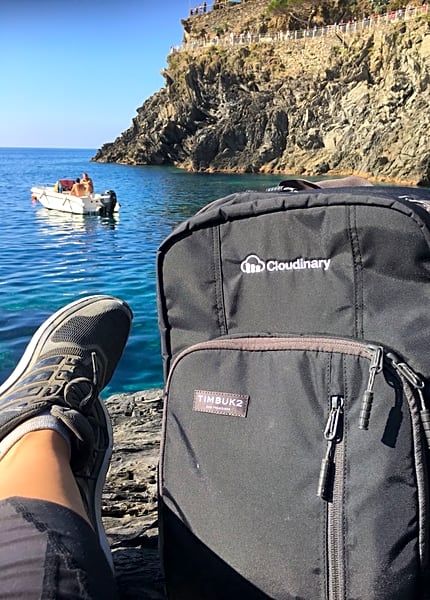 We are hiring
Are you a fun, talented and experienced individual? Do you have an entrepreneurial spirit and passion for cutting-edge technologies? if so, come join us! Check out our job openings.