← Back to open positions list
At Cloudinary we are building the world's best platform for end-to-end media management. As the leader in cloud-based image and video management for both web and mobile applications, Cloudinary is the natural choice for companies wanting to upload, store, transform, optimize and deliver media. Cloudinary is a profitable 2018 & 2019 Forbes Cloud 100 honoree with over 6,000 customers, half a million users around the world and a rapidly growing partner network.
Cloudinary is looking for an experienced Sr. Product Manager with strong outbound capabilities and technical background to join as a key member of the Product team and work on defining the next generations of Cloudinary's comprehensive media management solutions.
This position involves broad responsibilities while leading product efforts in collaboration with various stakeholders within and outside the company.
This role is located in Santa Clara, CA office.
Responsibilities:
● Have experience delivering technology products/services in a high growth environment where overseeing multiple projects.
● Proven experience evangelizing products in cloud environments, especially around new services involving inter-disciplinary capabilities and knowledge
● Ability to define high-quality roadmaps based on team strategy and vision
● Ability to work in a fast paced and agile work environment with demonstrated collaboration skills
● Strengths in driving through complexity, ambiguity, and unknowns in early-stage programs
● Help define the next generations of Cloudinary's service that will broaden the presence in the image and video management world
● Perform ongoing analysis and research of customer requests, competitor capabilities, and industry trends in order to define the next versions of Cloudinary's cloud-based SaaS
● Join customer-facing stakeholders meeting customers, represent the product team, collect feedbacks and work with the rest of the product team defining future milestones
● Define and maintain product roadmap with the product team
● Prioritize product development efforts by balancing feature requests, reported issues, customer requirements, and business constraints
● Create product definition documents for new products and features
● Define and analyze metrics that inform the success of products and features
● Work closely with internal and external teams of R&D, Customer Success, Marketing, Sales, Technical writing, UI design and more.
About You:
● Experience in the enterprise SaaS preferred.
● Passion to evangelize disruptive new technologies.
● Demonstrates strong analytical and strategic thinking skills.
● A drive for results and a history of successful execution on leading projects end to end.
● 3+ years of experience as a Sr. Product Manager responsible for a SaaS product
● Bachelor's degree in computer science or equivalent. (MBA a plus)
● Strong understanding of media-related challenges on the web
● Experience in outbound product management activities including engagement with enterprise customers
● Tech-savvy with a strong understanding and hands-on experience of the latest web technologies and complex architectures
● Strong understanding of all aspects of the product development lifecycle, including product strategy building, requirements definition, UX / UI, engineering, QA and release
● Experience as a Software Engineer of modern web applications and services - a plus
● Strategic thinking skills, design skills, and user-experience orientation
● Great communication skills with tech and non-tech people alike Team player.
● Ability to thrive in a fast-paced, startup environment.
+
← Back to open positions list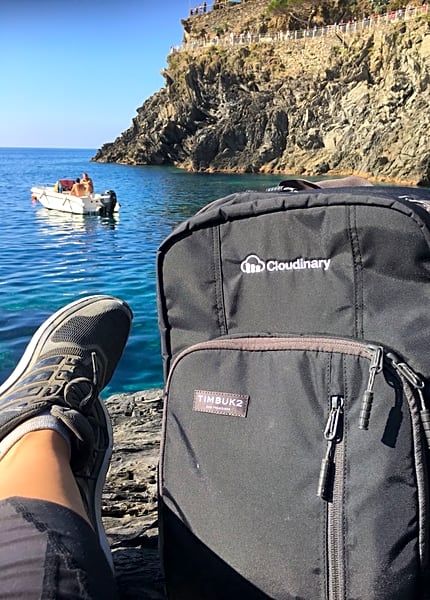 We are hiring
Are you a fun, talented and experienced individual? Do you have an entrepreneurial spirit and passion for cutting-edge technologies? if so, come join us! Check out our job openings.