← Back to open positions list
Cloudinary is the market leader for cloud image, video, and rich media management, used by thousands of customers worldwide including Atom tickets, Bleacher Report, Condé Nast, DoorDash, Just Eat, Financial Times, Forbes, GrubHub, Hinge, Nintendo, Sony Pictures, StubHub, Under Armour, Virgin, and thousands more. Our solutions include digital asset management for marketing teams, and the leading image and video management platform used by hundreds of thousands of developers.
Overview
This is a fantastic opportunity to be the first marketing hire in our London offices for a high growth SaaS company, working with colleagues in UK, USA, and Israel. The role reports into the Global Head of Product Marketing. The Product Marketing team at Cloudinary helps drive go-to-market strategy and builds compelling value propositions for Cloudinary's solutions for rich media management, digital asset management and e-Commerce. In this role, you will support the enablement of our sales and channel teams, allowing them to articulate the value to customers and prospects. The Senior Product Marketing Manager will work closely with global product, sales, and marketing teams. As the first marketing hire in London, you'll work closely with our U.K. based sales teams to enable EMEA and APAC marketing efforts, in addition to driving global product positioning, messaging and launches.
Responsibilities
Create compelling product positioning and messaging
Build core content that enables our field to articulate product and solution value
Work with our global sales teams to take our messages to market around the world
Analyze customer pain points and buying process, and define use cases across key verticals
Help inform go to market strategy and manage execution across functional teams
Create value-driven selling tools and collateral - presentations, web content, blogs, datasheets, brochures, customer case studies, demos, videos, and training materials
Work with the business development team to bring new integrations and partnerships to market
Drive market analysis, communicate key differentiators, create competitive battlecards
Drive product launches and announcements, working with product and marketing teams
Ensure excellent internal and external communications.
About you
8+ years of technology product marketing experience with SaaS / tech companies
Excellent written and verbal communications skills
Ability to translate technology features into business benefits
Proven analytical skills, data-driven approaches, creativity, and strategic thinking
Strong collaborative approach with your extended Cloudinary team
Experience positioning products for marketing and business buyers is a plus
Experience in image/video/creative solutions is a plus
+
← Back to open positions list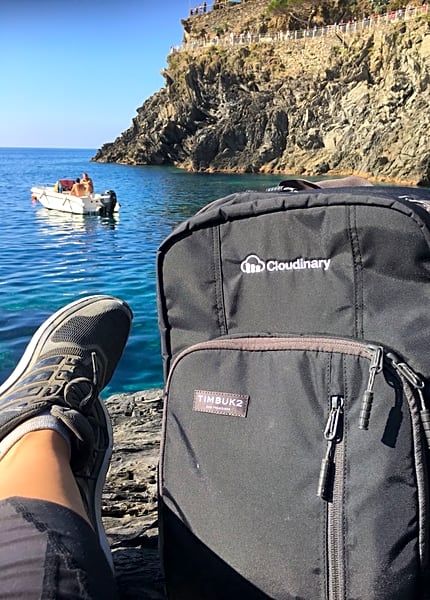 We are hiring
Are you a fun, talented and experienced individual? Do you have an entrepreneurial spirit and passion for cutting-edge technologies? if so, come join us! Check out our job openings.