← Back to open positions list
At Cloudinary we are building the world's best platform for end-to-end media management. As the leader in cloud-based image and video management for both web and mobile applications, Cloudinary is the natural choice for companies wanting to upload, store, manipulate, optimize and deliver images and video.
We're offering a rare opportunity to join one of the most promising SaaS companies out there. We are looking for a passionate HR leader with a growth mindset that loves to nurture company culture while supporting the business.
The Senior Director of Human Resources main responsibility is to strengthen business performance through culture, talent, engagement, and organizational strategies.
The position will partner closely with employees and leaders to enable organizational success. This includes the development and implementation of HR-driven strategic priorities that will focus on talent management, organizational health, and employee engagement. This position will be based in our Santa Clara, CA office, reporting to the company VP of HR.
Cloudinary is the market leader in providing a comprehensive cloud-based image and video management platform. We are building the world's best platform for end-to-end media asset management. Cloudinary offers a critical infrastructure needed by nearly every company across the globe. As a result, we've been seeing huge growth year after year, while being cash flow positive from day one.
We are proud of our fun, collaborative and growth-minded work culture, perfect Glassdoor score, being included in Forbes Cloud top 100 and winning #1 best places to work for in the Bay Area
Responsibilities
Actively participates with business plans and execution - leverages a deep understanding of the business to translate plans into clear growth-focused talent and engagement that have successful business outcomes.
You will be sought after as a trusted advisor and strategic HR partner to employees and leaders at all levels
Proactively partner and collaborate across the global HR organization, share information and provide thought leadership and a solution-oriented direction to optimize the business value of the HR function
Drives the talent agenda and provide clear leadership on talent management – including assessing, hiring, developing, coaching and mentoring
Actively engages with business leaders to ensure organizational effectiveness and optimal organization design
Provides change management counsel and support
Leads and participates in cross-functional project teams
About You
Proven HR leadership and managerial experience in enterprise/B2B/SaaS companies, managing a team of 6 or more
Ability to coach people effectively and adept at building relationships with all levels of leadership
Professional as well as an extensive understanding of industry trends
Strong executive presence with a track record of leading the different HR initiatives - people operation; employee relations; performance management; org compliance; compensation and benefits plans; hiring, nurturing and growing talents; HR business partner to all levels; employee care and more
Strong managerial, execution, communication, and relationship management skills
Transparency, integrity, collaboration, trust, and empowerment of others are part of your personal and managerial beliefs
Excellent communication skills across levels, with an ability to persuade and influence, and the ability to build enthusiasm and commitment
Bachelor's Degree or equivalent with a Master's degree or relevant certification.
+
← Back to open positions list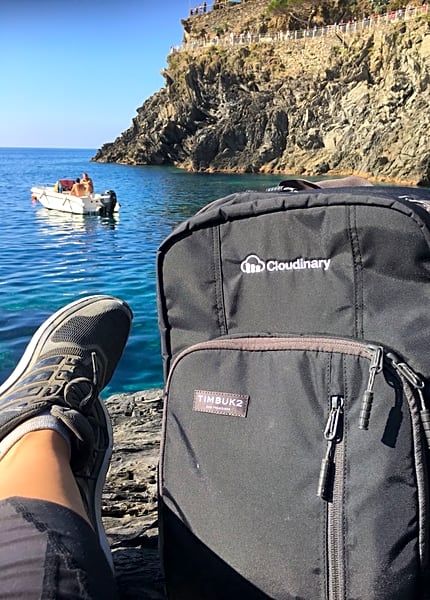 We are hiring
Are you a fun, talented and experienced individual? Do you have an entrepreneurial spirit and passion for cutting-edge technologies? if so, come join us! Check out our job openings.