← Back to open positions list
At Cloudinary we are building the world's best platform for end-to-end media management, serving developers, marketers, creatives and other audiences in thousands of companies, from large enterprises to small customer accounts.
The company is at an exciting stage, rapidly expanding its product offering, entering new market segments and transforming its go2market strategy. We are looking for an experienced strategist who would play a key role in supporting the company's continued growth in these directions by providing strategic guidance, as well as leading high impact cross-functional initiatives.
Responsibilities
Lead the process of developing, articulating and communicating the company's business strategy.
Work with multiple stakeholders to gather, analyse and assess information to provide a deep understanding of the intersection between customer needs, competitive dynamics, industry trends and the technologies that drive change.
Play a key role in ensuring company strategy is translated into effective action plans by informing business prioritisation processes, providing the right insights to functional teams and supporting operational planning.
Support Business Line Leads in development of Business Line strategies and ensure alignment and consistency with the company's overarching strategy.
Lead / support strategic cross-functional initiatives, for example efforts aimed at driving growth in specific customer segments, verticals or geographies.
Proactively identify business topics that require strategic focus and lead subsequent efforts from data collection and analysis through to recommendations and execution.
Help guide the company through complex challenges by providing a strategic perspective on the market and the company's opportunities and risks.
Requirements
8+ years total work experience with 4+ years post-MBA at a top management consulting firm or strategy team in a large global company.
Effective communicator, able to convey complex ideas in a clear, concise manner, both verbally and in writing.
Experience in the SaaS industry in segments related to media management, and good grasp of relevant technologies.
Analytical, data-driven, willing and able to carry out hands-on data analysis.
Action-oriented, experienced in leading cross-functional execution in addition to carrying out high-level strategy work.
Self-starter and multi-tasker, performs well in ambiguity.
Willing to challenge the status quo, be a change agent in the organisation.
Team player, keen to support other teams and individuals through your work.
+
← Back to open positions list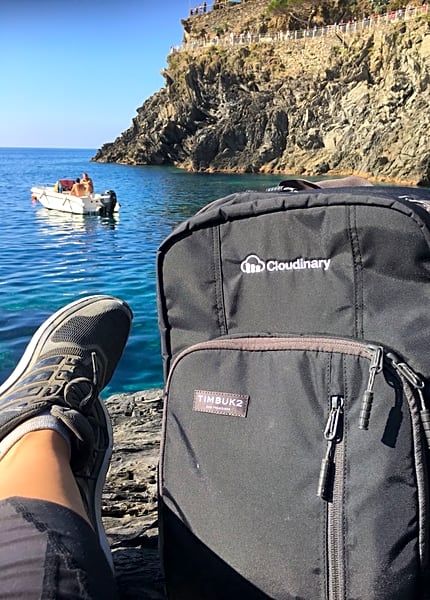 We are hiring
Are you a fun, talented and experienced individual? Do you have an entrepreneurial spirit and passion for cutting-edge technologies? if so, come join us! Check out our job openings.