← Back to open positions list
We're offering a rare opportunity to join one of the most promising SaaS companies out there.
We are looking for an amazing VP of BD who will be responsible for leading and mentoring a world-class BD team while keeping the company's unique culture. The VP of BD will help our team identify, develop, establishing and grow successful partnerships that will help Cloudinary reach our ambitious goals.
As our VP of BD, you will also be a member of our leadership team taking part in setting the overall strategy of the company, reporting to the CEO.
Cloudinary is the market leader in providing a comprehensive cloud-based image and video management platform. we are building the world's best platform for end-to-end media asset management. Cloudinary offers a critical infrastructure needed by nearly every company across the globe. As a result, we've been seeing huge growth year after year, while being cash flow positive from day one.
We are proud of our fun, collaborative and growth-minded work culture, perfect Glassdoor score, being included in Forbes Cloud top 100 and winning #1 best places to work for in the Bay Area.
Responsibilities
Help Cloudinary reach $100M in ARR and beyond through strategic partnerships, channel partnerships and corporate development
Own creation and execution of our strategic business development plan while working with key internal stakeholders (e.g. product, marketing, CTO, etc.)
Help define and prioritize strategic partnerships that increase product innovation, developer reach, marketing visibility and more.
Develop healthy, long-term strategic partnerships in support of our key objectives
Plan and execute our channel partnerships plan to help Cloudinary reach strategic customers through channel partners
Work closely with our channel partners to ensure they are successfully utilizing our cloud platform, and support them in generating new revenue by adding Cloudinary to their services
Help Cloudinary reach it's ambitious growth plans through M&As
Build, manage and grow a world-class team of experienced, innovation-driven, results-oriented individuals
Understand the market trends and help guide Cloudinary and the direction of our feature offerings
Build a platform and automation to support our high volume of successful existing and new partner engagements
Be a member of Cloudinary's leadership team
About You
Proven vast BD leadership and managerial experience in enterprise B2B SaaS
Strong executive presence with a track record of building a top-notch partnership and channels teams around the world
Proven corporate development know-how
Proven experience leading a world-wide global team
Professional and technical knowledge, as well as an extensive understanding of industry trends and the key players in the competitive landscape
Results oriented with strong management, execution, communication, and relationship management skills
Working knowledge with Salesforce and other SaaS management tools to track partner activities, forecast, analyze and drive process improvements
Transparency, integrity, collaboration, trust, and empowerment of others are part of your personal and managerial beliefs
Open to work from our Santa Clara location
+
← Back to open positions list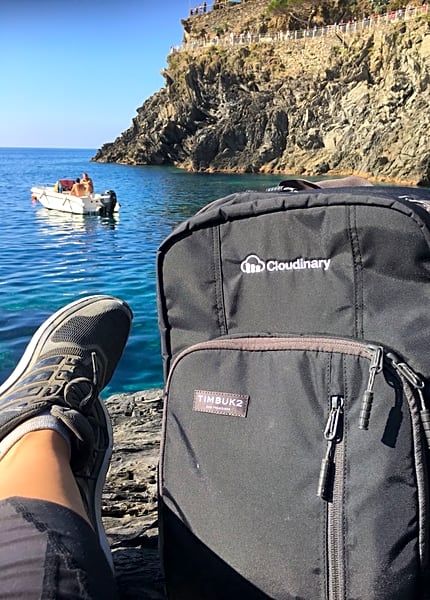 We are hiring
Are you a fun, talented and experienced individual? Do you have an entrepreneurial spirit and passion for cutting-edge technologies? if so, come join us! Check out our job openings.