← Back to open positions list
Cloudinary is the leading provider of media management solutions, powering the trusted, award-winning visual experiences for many of your favorite brands. Cloudinary is the de facto media platform standard for developers and non-technical brand managers looking to upload, store, transform, manage, and deliver images and videos online. With more than 30 billion assets under our management and 6,500 customers worldwide, we're always looking for exceptional people to help us reach for the cloud.
Cloudinary is looking for a highly experienced VP of Global Demand Generation to rapidly broaden the reach of our media management platform and to scale our business. You will have deep experience and be responsible for all aspects of the demand generation function, from team building to strategy development to execution. Must be willing to work from our Santa Clara, CA office
We are proud of our fun, collaborative, and growth-minded work culture, great Glassdoor score, being included in Forbes Cloud top 100 and winning the best place to work several times.
Responsibilities
Lead the strategy and execution of demand generation and lead nurturing programs, with a focus on data-driven decisions and optimizations for generating qualified leads and building the sales pipeline across multiple geographies
Execute demand generation campaigns across different digital channels. These could include paid search, display/retargeting, content syndication, pay per lead programs, webinars, all of which generate high-quality MQLs
Manage top-of-the-funnel nurture programs to accelerate prospect movement through the funnel for various Cloudinary-specific personas
Work closely with the business development team to implement worldwide partner marketing programs
Track and report on performance metrics (Leads, MQLs, Opps, Closed Won deals, etc.), using this data to continually optimize campaign performance
Identify and create specific content components to support lead generation components
Drive compelling user acquisition experiences. Propose and execute A/B tests on media formats, ads, targeting and landing pages
Work closely with the sales team to deliver account-based marketing campaigns
Providing position leadership and insights, supporting the company and marketing strategic objectives
About You
12+ years of enterprise marketing experience, with at least 5 years of leading B2B demand gen teams
A player/coach manager who is willing to roll up his/her sleeves to get the job done. Ability to operate and excel at strategic as well as tactical levels.
Strong understanding of all facets of the buyer journey, across different personas throughout the marketing & sales funnel.
Analytical, with a constant focus on metrics, measurement, and optimization.
Track record in driving high growth in a B2B SaaS environment.
Demonstrated knowledge and experience of marketing technologies like Marketo, Salesforce, Terminus, Google Adwords, and more.
Excellent written and verbal communication skills.
+
← Back to open positions list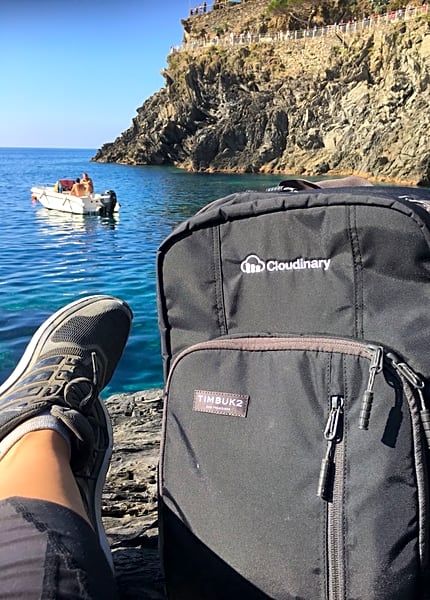 We are hiring
Are you a fun, talented and experienced individual? Do you have an entrepreneurial spirit and passion for cutting-edge technologies? if so, come join us! Check out our job openings.