← Back to open positions list
Cloudinary is the leading provider of media management solutions, powering the trusted, award-winning visual experiences for many of your favorite brands. Cloudinary is the de facto media platform standard for developers and non-technical brand managers looking to upload, store, transform, manage, and deliver images and videos online. With more than 30 billion assets under our management and 6,500 customers worldwide, we're always looking for exceptional people to help us reach for the cloud
We are looking for a brilliant, creative and motivated front-end developer who is passionate about delivering an amazing user experience. We build a product that thousands of customers already depend on. If you want to be a part of a fast paced startup, join our team as a Senior Front-end Developer.
Responsibilities
Build the next generation of Cloudinary's management console, upload and presentation widgets, and other modern web & mobile user interface components.
Join a team of industry veterans and help architect and build the next version of our service.
Get deeply involved with all aspects of running a successful SaaS startup. From customer focused product definition, to implementation and scalable deployment.
Tackle some of the most challenging problems in online image management today.
Requirements
Proven experience with application design and development.
Strong understanding and hands-on experience of web technologies and architecture with emphasis on front-end development.
Deep, hands-on experience with modern client side frameworks (e.g., React, Angular, Vue) and testing utilities (e.g., jest, cypress, webdriverIO)
Passion for building useful and intuitive graphical user interfaces.
Ability to carry requirements from early phase to full implementation.
Great communication skills with tech and non-tech alike.
Fluent in English, both written and verbal.
Bonus
Experience in designing and building large web applications.
Experience with tools such as Lerna
Working with high scale, distributed cloud-based architectures (e.g., AWS).
Experience working in an early-stage startup company.
+
← Back to open positions list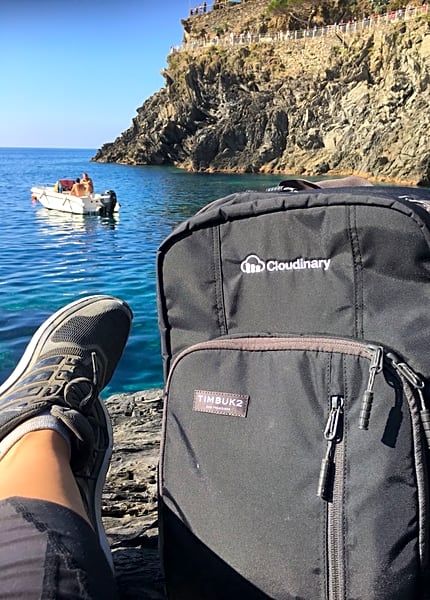 We are hiring
Are you a fun, talented and experienced individual? Do you have an entrepreneurial spirit and passion for cutting-edge technologies? if so, come join us! Check out our job openings.