← Back to open positions list
Cloudinary is the leading provider of media management solutions, powering the trusted, award-winning visual experiences for many of your favorite brands. Cloudinary is the de facto media platform standard for developers and non-technical brand managers looking to upload, store, transform, manage, and deliver images and videos online. With more than 30 billion assets under our management and 6,500 customers worldwide, we're always looking for exceptional people to help us reach for the cloud.
We are looking for an experienced business leader to manage the business line of our core "Media Acceleration" product that includes image and video delivery, media optimisation, media manipulation to match any device and graphic design, and more. You will define the business goals, develop the business strategy and drive company-wide execution through cross-functional leadership, working across Product, Sales, Marketing, Customer Success, Business Development, CTO Office, and other teams.
Responsibilities:
Responsible for the business success of the Media Acceleration product offering.
Define the company's business goals for Media Acceleration and develop the overarching business strategy to achieve these goals through close collaboration with key stakeholders.
Work closely with relevant stakeholders to develop the company's go-to-market strategy for Media Acceleration, including elements such as positioning, messaging and pricing.
Establish cross-functional processes to ensure cross-company communication and alignment, and advance cross-functional agendas.
Work closely with the Product team in defining the general product directions and in reaching a joint understanding of how to match the product with customer needs and market trends.
Drive execution of the strategy to attain the business goals through close work with both management and individual contributors across various company teams.
Support functional teams in their work on Media Acceleration by leveraging a combination of subject matter expertise and a broad, company-wide perspective on all activities relating to developer solutions.
About You:
10+ years of work experience in product, commercial or consulting roles within hi-tech.
Experience in SaaS and working with software developer audiences - an advantage.
Proven ability to successfully lead cross-functional initiatives in a global matrix environment.
Knowledge seeker - maintain comprehensive familiarity with industry trends, technologies and competition.
Excellent written and verbal communication skills.
Highly analytical, strong problem solving capabilities.
Willing to and capable of carrying out both high-level strategy and hands-on work.
Fluent in English.
Ability for occasional international travel.
+
← Back to open positions list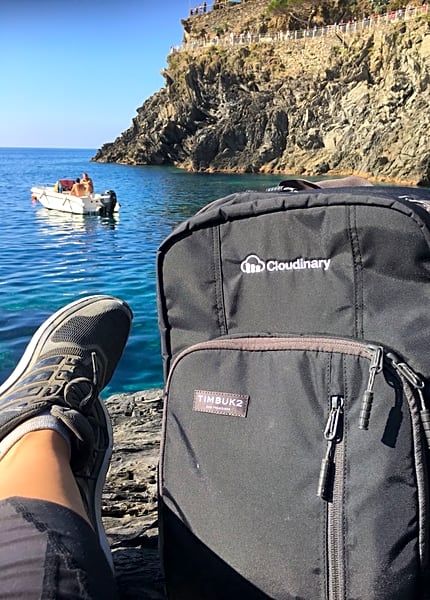 We are hiring
Are you a fun, talented and experienced individual? Do you have an entrepreneurial spirit and passion for cutting-edge technologies? if so, come join us! Check out our job openings.