← Back to open positions list
As the leader in cloud-based image and video management for the world's largest web and mobile sites and applications, Cloudinary gives security and privacy the highest attention.
We are looking for an experienced security and privacy expert to join the Cloudinary team. This is a high visibility leadership role with a mandate to develop and lead information security policy, technology, and governance for our global operations.
Responsibilities:
Maintain Cloudinary's information security policies and work with management, legal and auditors to approve the policies and apply them.
Monitor implementation of security and privacy policies by IT, HR, Product, R&D, Customer Success and other company teams.
Define product modifications and enhancements that improve security and reduce risks.
Act as DPO (Data Protection Officer) and be a subject matter expert on everything related to data protection and privacy.
Represent the company with IT executives at major accounts, during both sales and review processes.
Build and manage relationships with 3rd-party auditors and legal advisors.
Manage risk assessment processes.
Plan and achieve further compliance programs such as SOC, HIPAA, HITECH, FedRAMP.
Apply the security and privacy policies while maintaining reasonable costs and organizational implications.
Manage ongoing bug bounty programs, incident responses and damage control.
Participate in security forums, conferences and public discussions.
Requirements:
3+ years of experience as security leader or officer (e.g., CISO) at a multi-tenant SaaS provider.
6+ years of experience in a technology company.
Deep knowledge of cloud security standards, GDPR and ISO.
Passion for technology, security and innovations in these fields.
Have one or more certifications: CISSP, CISP, CISM, etc.
Formal education in one or more of the following subjects: IT management, computer science, legal, public policy.
Excellent written and verbal communication skills. Fluent in English (verbal and written).
+
← Back to open positions list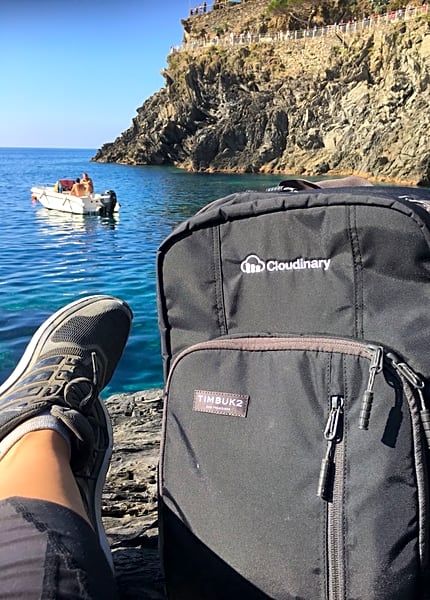 We are hiring
Are you a fun, talented and experienced individual? Do you have an entrepreneurial spirit and passion for cutting-edge technologies? if so, come join us! Check out our job openings.