← Back to open positions list
Cloudinary is looking for an experienced Product Manager with a strong technical background to join as a key member of the Product team and work on defining the next generations of Cloudinary's comprehensive media management solutions.
We are looking for a product person with strong outbound capabilities. This position involves broad responsibilities while leading product efforts in collaboration with the various company teams and especially in our Sunnyvale, California office.
Responsibilities:
Help define the next generations of Cloudinary's service that will broaden the presence in the image and video management world
Engage in outbound activities - communicating directly with customers, supporting marketing efforts and accompanying the sales process
Define and maintain product roadmap together with the CPO and in coordination with the company's executive team
Perform ongoing analysis and research of customer requests, competitor capabilities and industry trends in order to define the next versions of Cloudinary's cloud-based SaaS
Prioritize product development efforts by balancing feature requests, reported issues, customer requirements and business constraints
Create product definition documents of new products and features
Define and analyze metrics that inform the success of products and features
Work closely with internal and external teams of Customer Success, Marketing, Sales, R&D, Technical writing, UI design and more
About You:
Bachelor's degree in computer science or equivalent and MBA – a plus
5+ years experience as a Product Manager responsible for a SaaS product
Experience in outbound product management activities including engagement with enterprise customers
Tech-savvy with strong understanding and hands-on experience of the latest web technologies and complex architectures
Experience as a Software Engineer of modern web applications and services - a plus
Understanding of aspects within the product development lifecycle, including product strategy building, requirements definition, UX / UI, engineering, QA and release
Strategic thinking skills, design skills and user-experience orientation
Great communication skills with tech and non-tech people alike
Team player. Ability to thrive in a fast-paced, startup environment
+
← Back to open positions list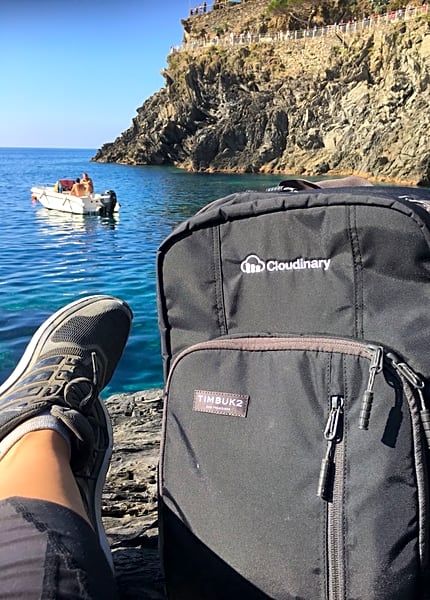 We are hiring
Are you a fun, talented and experienced individual? Do you have an entrepreneurial spirit and passion for cutting-edge technologies? if so, come join us! Check out our job openings.