← Back to open positions list
Cloudinary is looking for a Senior Talent Acquisition Partner to run the recruiting and candidate experience programs at Cloudinary. The Talent Acquisition Partner will report to the IL HR Manager and work closely with Cloudinary's hiring managers to lead the end-to-end hiring process.
You will be in charge of creating a thoughtful and well-organized experience for candidates and internal business partners throughout the interview process. You will be the face of the company for incoming candidates, representing Cloudinary in a manner consistent with our values.
Each and every employee at Cloudinary is a crucial part of our success. Therefore, finding the best talents to join our rapidly growing team is one of the most significant and exciting roles for us.
Responsibilities:
End-to-end responsibility for the whole recruitment processes (from pipeline generation to offer stage).
Manage multiple open positions, monitor all candidates' progress throughout the process and provide them an exceptional experience.
Consistently generate a healthy pipeline of world-class professionals through creative sourcing techniques: Source talent through deep internet research, networking, employee and candidate referrals and more!
Interview and evaluate candidates.
Develop strong and effective partnerships with hiring managers and relevant vendors.
Requirements:
4+ years of relevant tech recruiting within Cloud/SaaS organizations.
Strong and creative sourcing experience through multiple channels with the ability to find, engage and activate passive candidates.
At least 2 years' experience conducting face to face interviews and excellent assessment skills.
Proven experience in global hiring - a plus.

Hands-on experience with Applicant Tracking Systems (ATS)-experience with Comeet - a plus.
Curiosity for technologies.
Excellent English - written and verbal communication skills.
Excellent interpersonal skills; proactive and self-motivated; strong detail orientation.
Fun to sit next to at lunch :)
+
← Back to open positions list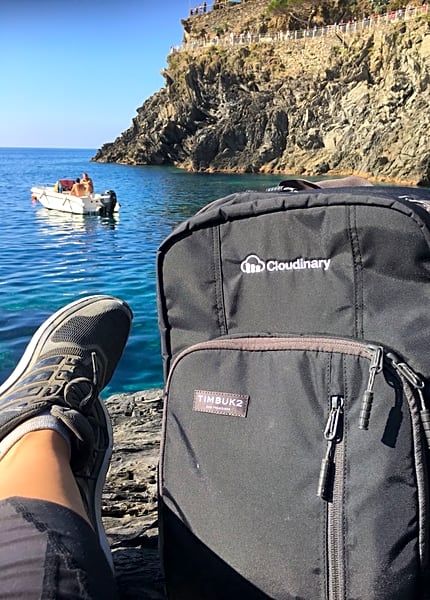 We are hiring
Are you a fun, talented and experienced individual? Do you have an entrepreneurial spirit and passion for cutting-edge technologies? if so, come join us! Check out our job openings.