Product Updates
Jul 30, 2020
We have just launched our "Introduction to Cloudinary's CLI" training course! In less than two hours, you can go through all of our interactive lessons on using Cloudinary from the command line.
Students who pass the course can earn up to nine additional credits for sharing their certificate and badge on LinkedIn! This can definitely help with avoiding any overages on your plan's bandwidth, storage and transformation usage.
So, come learn from our expert instructors in our free on-demand course today!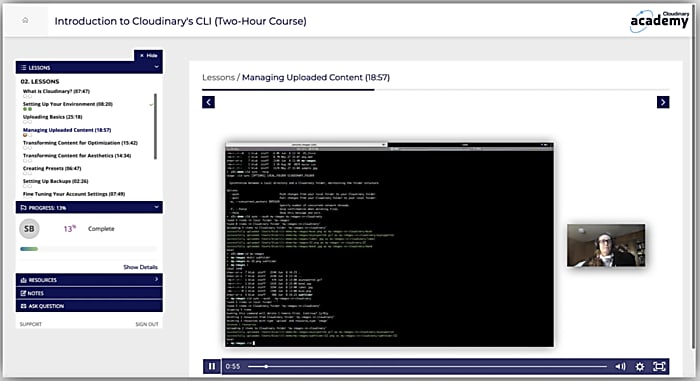 ← Back to all product updates