Cloudinary is a cloud-based service that provides solutions for image and video management, including server or client-side upload, on-the-fly image and video transformations, quick CDN delivery, and a variety of asset management options.
The Adobe Photoshop Lightroom add-on gives you the ability to edit your photos using the same photo editing options and filters that you would normally adjust manually in Photoshop Lightroom, by setting additional transformation parameters in your delivery URL. This allows you to apply your edits programmatically and on-the-fly. Enhance your photos by combining Lightroom options such as contrast, sharpness and exposure, with other Cloudinary transformations to achieve your desired effect. You can also specify a Lightroom preset rather than individual parameters in your delivery URLs.
To apply a Lightroom edit to any of your photos, set the effect parameter to lightroom, specifying the option and value concatenated with an underscore. For example, to apply the shade white balance setting:
This video demonstrates how to subscribe to and use the Adobe Photoshop Lightroom add-on.
Cloudinary automatically supports any new options listed in the Adobe Photoshop Lightroom API documentation. The ones listed here may differ from the Adobe documentation, in which case you should rely on Adobe's documentation. The options and values are not case-sensitive.
| Option | Type | Description |
| --- | --- | --- |
| Contrast | int | Allowed values: -100...100 |
| Saturation | int | Allowed values: -100...100 |
| VignetteAmount | int | Allowed values: -100...100 |
| Vibrance | int | Allowed values: -100...100 |
| Highlights | int | Allowed values: -100...100 |
| Shadows | int | Allowed values: -100...100 |
| Whites | int | Allowed values: -100...100 |
| Blacks | int | Allowed values: -100...100 |
| Clarity | int | Allowed values: -100...100 |
| Dehaze | int | Allowed values: -100...100 |
| Texture | int | Allowed values: -100...100 |
| Sharpness | int | Allowed values: 0...150 |
| ColorNoiseReduction | int | Allowed values: 0...100 |
| NoiseReduction | int | Allowed values: 0...100 |
| SharpenDetail | int | Allowed values: 0...100 |
| SharpenEdgeMasking | int | Allowed values: 0...10 |
| Exposure | real | Allowed values: -5.00...5.00 |
| SharpenRadius | real | Allowed values: 0.5...3.0 |
| WhiteBalance | string | Allowed values: "As Shot", "Auto", "Cloudy", "Custom", "Daylight", "Flash", "Fluorescent", "Shade", "Tungsten" |
Tip
Use our
demo
to experiment with the options.
You can combine two or more Lightroom options by separating them with colons. For example, applying Lightroom's saturation, clarity, contrast and vignette edits: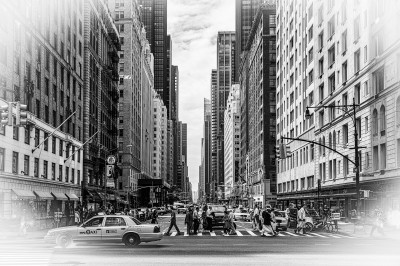 You can also combine Lightroom options with Cloudinary's image transformation parameters using the chaining syntax:
Notes
The Lightroom effect must be specified before any other transformation parameters, and no other transformation parameters can be included in that first component.
The Lightroom effect can only be used once per URL (although you can specify as many Lightroom options as you like in the single component).
In Lightroom, it is possible to save a group of settings as a preset. This allows Lightroom users to apply the same edits to many photos, speeding up their workflow. With Cloudinary, you can also use presets in your delivery URLs, rather than having to specify many parameters.
To use a Lightroom preset, upload the XMP preset to your Cloudinary account as a raw file, and in your transformation, set the effect parameter to lightroom:xmp:<preset_name>. For example, if your preset is called warm_shadow.xmp:
If your preset is stored in a folder in your media library, you can specify the folder path with colon syntax, for example:
You cannot specify individual Lightroom options together with a preset file in one URL. However, you can still chain other Cloudinary transformations in addition to a Lightroom preset:
You may want to upload your preset files as authenticated for security purposes. If you uploaded a preset as authenticated, you need to specify authenticated: before the path to the the .xmp file. For example:
Cloudinary's dynamic image transformation URLs are powerful tools for agile web and mobile development. However, due to the potential costs of your customers accessing unplanned dynamic URLs that apply the Lightroom edits, asset transformation add-on URLs are required (by default) to be signed using Cloudinary's authenticated API or, alternatively, you can eagerly generate the requested derived images using Cloudinary's authenticated API.
To create a signed Cloudinary URL, set the sign_url parameter to true when building a URL or creating an image tag.
The generated Cloudinary URL shown below includes a signature component (/s--4PJ_eRBM--/). Only URLs with a valid signature that matches the requested image transformation are approved for on-the-fly image transformation and delivery.
For more details on signed URLs, see Signed delivery URLs.
Note
You can optionally remove the signed URL default requirement for a particular add-on by selecting it in the
Allow unsigned add-on transformations
section of the
Security
account settings in the Cloudinary console.