Cloudinary's Media Optimizer simplifies the process to optimize and deliver high-quality media with high performance, low latency and massive scalability.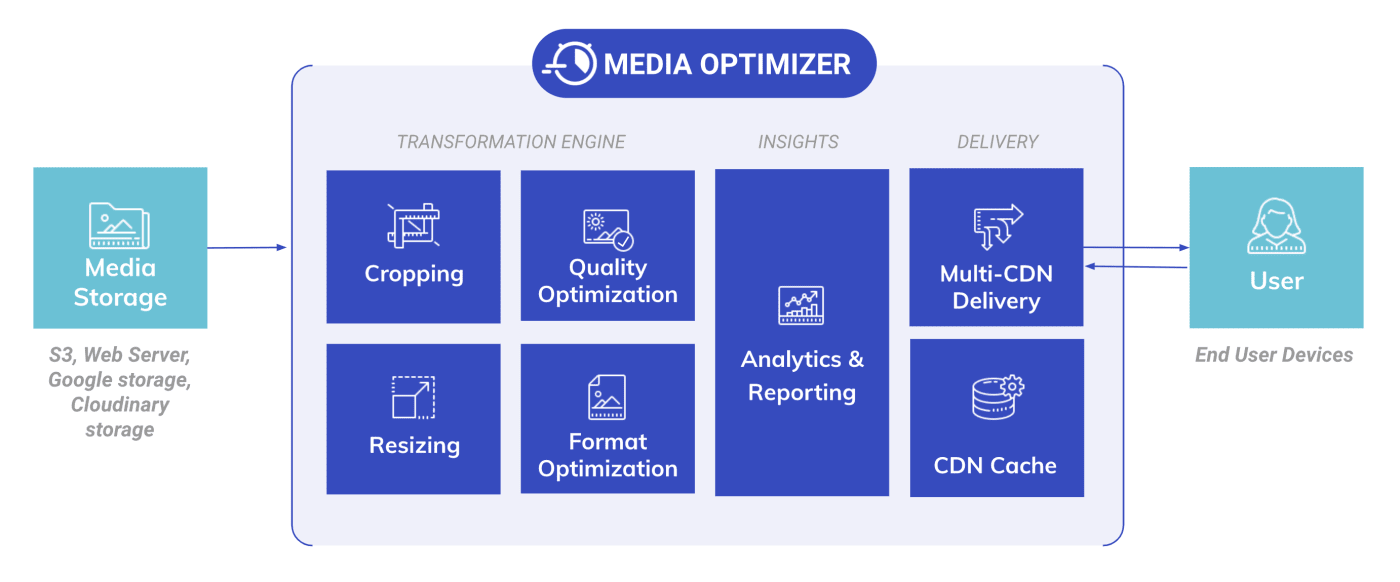 Connect your existing media storage and configure how you want to optimize your media, then update your media delivery URLs to instantly enjoy the benefits of:
Smart media compression
On-the-fly optimization transformations
High-speed delivery via multi-CDN
Valuable insights into your media's performance
Sign up for free to create your Media Optimizer account.
Important
If you have an existing Cloudinary account not on an Enterprise plan, you currently need to set up a separate account for Media Optimizer. This requires a different email address for your login.
If you have an existing Cloudinary account on an Enterprise plan, contact our sales team to set up your Media Optimizer account if you want it to be added as a sub-account of your main Cloudinary account.
In the sign up form, select Media Optimizer from the product selection list.
We recommend that you edit the assigned cloud name for your account. Pick a cloud name that's a good representation of your organization, application or website.
By default, the cloud name is used in your media delivery URLs, which take the form:
https://<cloud name>.mo.cloudinary.net/<path prefix>/<path to media>.
Tip
After you sign up, look out for the welcome email from Cloudinary and click the link inside to set your account as active.
Once you've signed up, get up and running quickly using one of our Media Optimizer quick starts.
Or, if you don't want to jump straight in, but want to learn more about Media Optimizer, check out the Media Optimizer Guide that covers: