Automatically deliver highly performant, visual experiences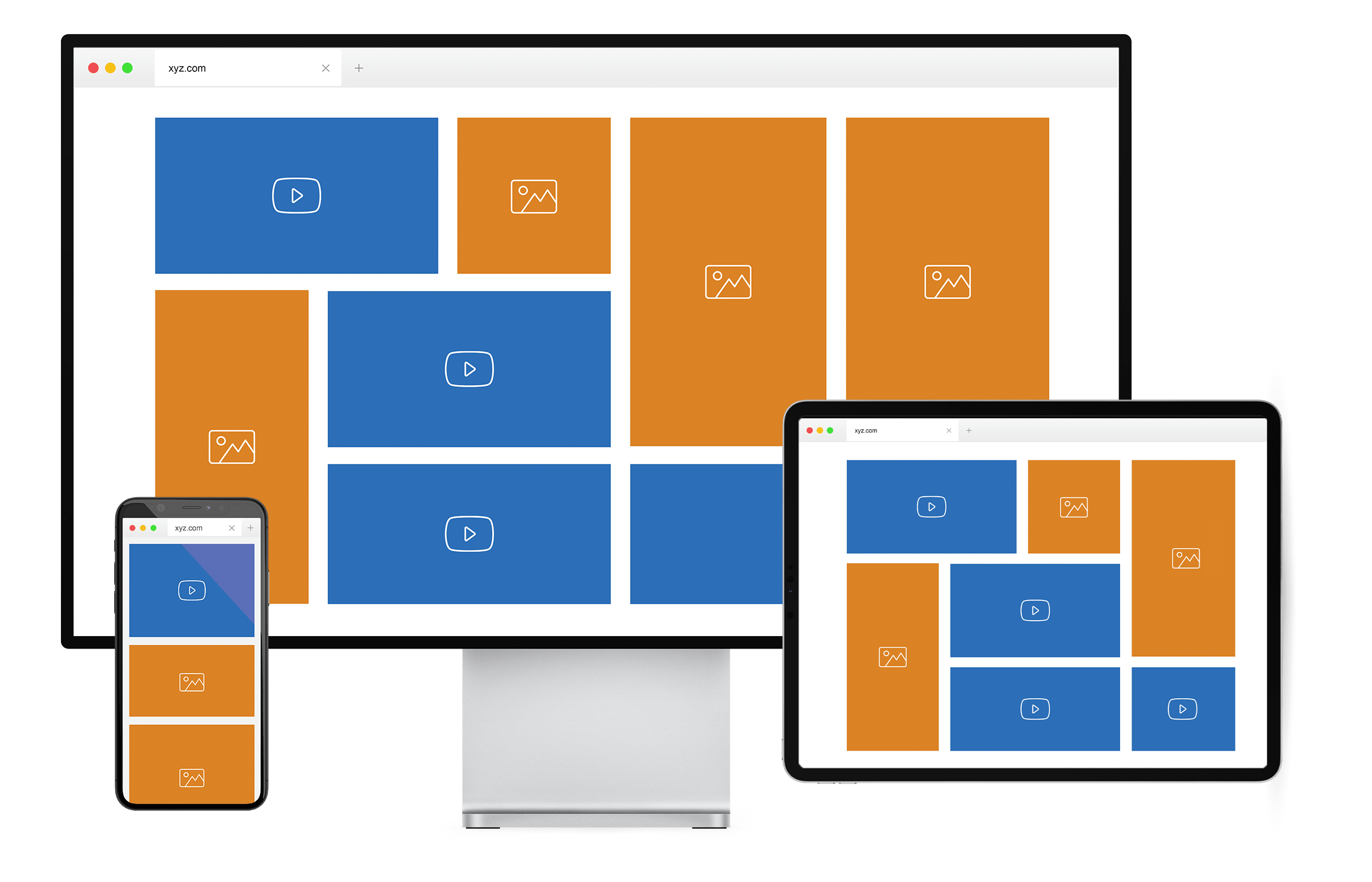 Improve asset performance
Visual experiences can improve engagement and increase conversions IF they look good and load fast on all devices and channels, irrespective of network bandwidth.
Leverage AI-powered automation to ensure that your assets are delivered in the most optimal format, resolution, and quality for fast loading with no visual degradation.
Personalize assets for better engagement
Dynamically transform your images and videos with custom content by using real-time overlays to personalize and localize content according to user behavior and preferences.
Automatically adapt assets for every touchpoint
With the growing number of devices and channels, you need to prepare your assets for viewing across every screen and layout. Designing for responsive delivery, however, introduces resource bottlenecks and technical challenges.
Simplify responsive delivery by leveraging AI to automatically adapt images and videos through content-aware resizing and cropping, serving the most optimal version that fits the device resolution and viewport in use.
Enable customers to interact with optimized assets
Deliver an interactive visual experience with a media gallery that's automatically optimized and responsive for viewing on any device.
With support for images, videos, 360 spin sets, and 3D models, leverage automatic transformation and optimization to deliver an engaging customer experience.
Understand via analytics how your audience interacts with assets.
Get performance and usage analytics
Track your assets' performance by analyzing engagement metrics (views, downloads, shares) and monitoring errors.
Get weekly reports on usage data that can help you analyze how your audience is interacting with your online assets.
Efficiently deliver assets to users worldwide
Accelerate the delivery of content to visitors around the world by caching content across thousands of global delivery servers, ensuring faster loading.
Leverage best-of-breed content delivery networks (CDNs)—Akamai, Fastly, and CloudFront—without integration or maintenance hassles.
With real-time monitoring and performance data, Cloudinary dynamically switches between different CDN providers to route traffic via the fastest-possible path. In case of a system-wide slowdown for a CDN, Cloudinary seamlessly reroutes assets through another CDN.
Get a demo
Talk to an expert and find out how Cloudinary can help with your digital media needs.
Start for free
Get a free plan and as your requirements grow, upgrade to a plan that best fits your needs.