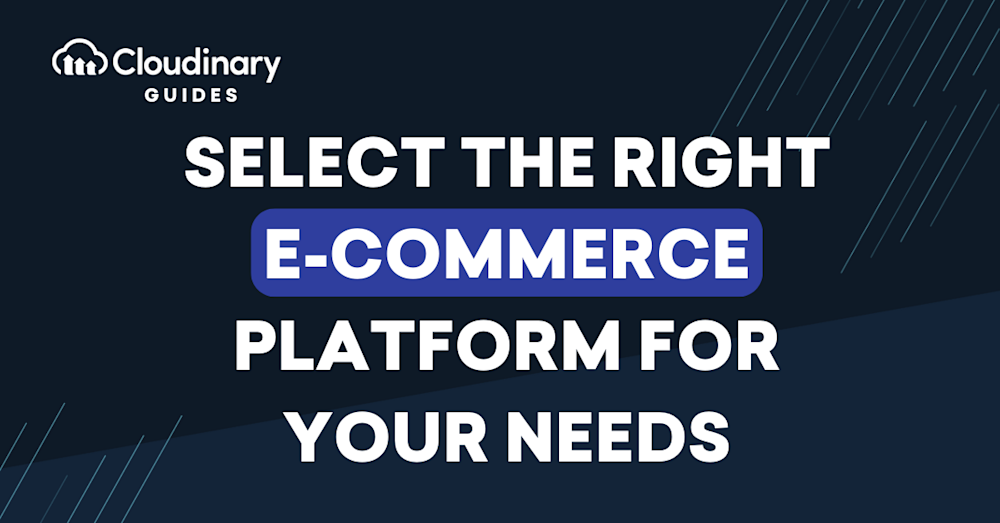 As emphasized in the 2021 State of the Visual Media report, today's successful e-commerce players operate with a media-first mentality. That's because the digital economy now thrives on delightful, visual-centric experiences that attract, inform, and inspire consumers to purchase and become repeat customers.
Displays without visuals often miss out on meaningful connections. And a failure to deliver the visual cues consumers want—and have come to expect—results in disappointment at best, and abandoned carts and defunct loyalty at worst.
Images and videos are no longer just important elements of today's shopping story; they are that story. Equally crucial are interactive experiences, such as social discovery, 3D modeling, live shoppable videos, and even artificial or virtual reality—all of, which are must-haves for e-commerce contenders.
With so many opportunities to engage and connect with shoppers online, those who take full advantage of today's visual economy are the real winners.
To establish a media-first approach that achieves this, digital retailers and brands must adopt the right technology. And it all starts with choosing an e-commerce platform.
This is part of an extensive series of guides about Front-End Development.
What is an e-commerce platform?
An e-commerce platform offers integrated and cohesive capabilities geared toward retailers and distributors for managing and executing essential business operations, including cross-team processes, technical or otherwise. Ultimately, the goal is to meet the needs of today's digital environment, which is inherently competitive, increasingly customer-centric, and media rich.
What do e-commerce platforms do?
E-commerce platforms afford capabilities for managing complex tasks that pertain to product catalogs, merchandising, billing, payments, inventory, pricing, and omnichannel end-user experiences. To efficiently and effectively do their jobs, functional teams—IT, marketing, supply chain, merchandising, customer service—must have a single, real-time data source.
As visual media continues to play a central role in e-commerce, a platform's capabilities must also be simple and intuitive, focusing on automation, optimization, and brand consistency. Hence why media management solutions (MMS) are emerging as a core component of the optimal e-commerce strategy for the purpose of administering images and videos, user-generated content (UGC), AR, VR, 360-degree video, and the like in support of a retailer or brand's e-commerce presence.
Why are e-commerce platforms important?
E-commerce platforms enable businesses to focus on building customer relationships and selling products instead of managing the complex IT requirements that power the digital ecosystem. As the number of online channels for customer engagement proliferates, those platforms automate complex manual processes so that businesses can seamlessly introduce products and services anywhere, assured of a smooth sail.
What are the different types of e-commerce platforms?
Businesses manage e-commerce operations on a media platform either by themselves or through a vendor:
Self-managed e-commerce platforms
When e-commerce became mainstream, businesses built their own platform and managed it themselves, from design and development to launch and management of sales transactions. That approach, which affords businesses total control, is becoming less and less sustainable due to the massive requirements for superior technical expertise and the need to keep abreast with today's fast-paced advancements in technology and the related operations.
In fact, a May 2020 RSR report revealed that 43 percent of retailers claimed that their "legacy technologies cannot support modern business agility." Also, 88 percent of retail winners were of the opinion that "giving business users the ability to identify process inefficiencies and gaps, and make changes without IT support" was "very valuable."
Vendor-managed e-commerce platforms
No longer a new phenomenon, vendor-managed e-commerce platforms are surging in popularity. It's easy to see why:
New market conditions and consumer behavior require rapid adoption and optimization of the fast-growing number of new channels, replete with diverse technical requirements, especially for high-impact, front-end services like media management.
The focus of IT teams and their resources has shifted from day-to-day maintenance to innovation and optimization of the user experience (UX).
By relying on a vendor's solution, businesses can innovate faster and lower the total cost of ownership (TCO).
How are vendor-managed e-commerce platforms deployed?
Businesses deploy e-commerce platforms in either of these of two ways:
SaaS-based e-commerce platforms
The vendor of cloud-hosted platforms handles all the tasks of modernizing the existing services and launching new features, freeing up e-businesses to focus on innovation and customer engagement.
However, even though they're not in control of the code, e-businesses must still configure the related APIs to vary the UX for shoppers. Also, in some cases, certain desired capabilities are not out of the box, and some vendors are slower to innovate than others. Businesses must then find their own workarounds, such as in-house customizations, and shoulder the associated costs.
Headless e-commerce platforms
The headless approach is gaining traction, particularly among large enterprises who want the best of both worlds. Such a platform decouples front- and back-end services, enabling companies to deploy and integrate independent vendor solutions into a single, customized platform. That scenario paves the way for massive configurability and rapid deployment of best-of-breed solutions like content management systems (CMS) and digital asset management (DAM) solutions, which, though often limited in most e-commerce platforms, are extremely important for getting ahead in the visual economy.
See also Chapter 5: Exploring a Move Toward a Truly Headless Media Experience.
What are the best e-commerce platforms for small, medium, and large businesses?
The best e-commerce platform option for a company depends on the size and complexity of the operation.
What is the best e-commerce platform for small businesses?
Given the limited resources and relatively simple operations of small businesses, ease of setup and simple execution are the top requirements for the right platform. Shopify and WooCommerce represent the most popular e-commerce platform choices.
Invariably, successful small e-commerce businesses quickly outgrow those baseline platforms, migrating to more robust ones as a matter of need.
What is the best e-commerce platform for medium-sized businesses?
Shopify Plus, Magento, and BigCommerce are the top platform choices for medium-sized businesses. E-commerce platforms that cater to medium businesses offer a feature playground but only limited leeway for geographic expansion and product or brand launches. Additionally, those platforms often lack features for customization or integration with the e-commerce business context.
What is the best e-commerce platform for large businesses?
To scale and establish initiatives across brands and geographies, large businesses work with enterprise-grade e-commerce platforms to tailor operations for elaborate functionality and expansion. Among the prime platform picks are Salesforce Commerce Cloud (SFCC), SAP Hybris, Oracle, and Germany-based commercetools, which is part of the MACH Alliance. They are all developing a headless offering.
How should you choose the e-commerce platform that best fits your business?
To effectively manage growing operations, successful e-commerce businesses—no matter their size—are most often drawn to platforms that offer robust features, including those for customization and extensibility. Those platforms not only offer automation but also afford businesses control and scalability of routine operations, as well as the flexibility of integrating with tools or services with best-of-breed solutions. The result yielded by those platforms—a smooth operation accompanied by growth potential—is well worth the investment.
What should you consider when evaluating e-commerce platforms?
Regardless of where your e-commerce business is in its journey of growth or expansion, you must consider the long-term implications of deploying the e-commerce platform of your choice.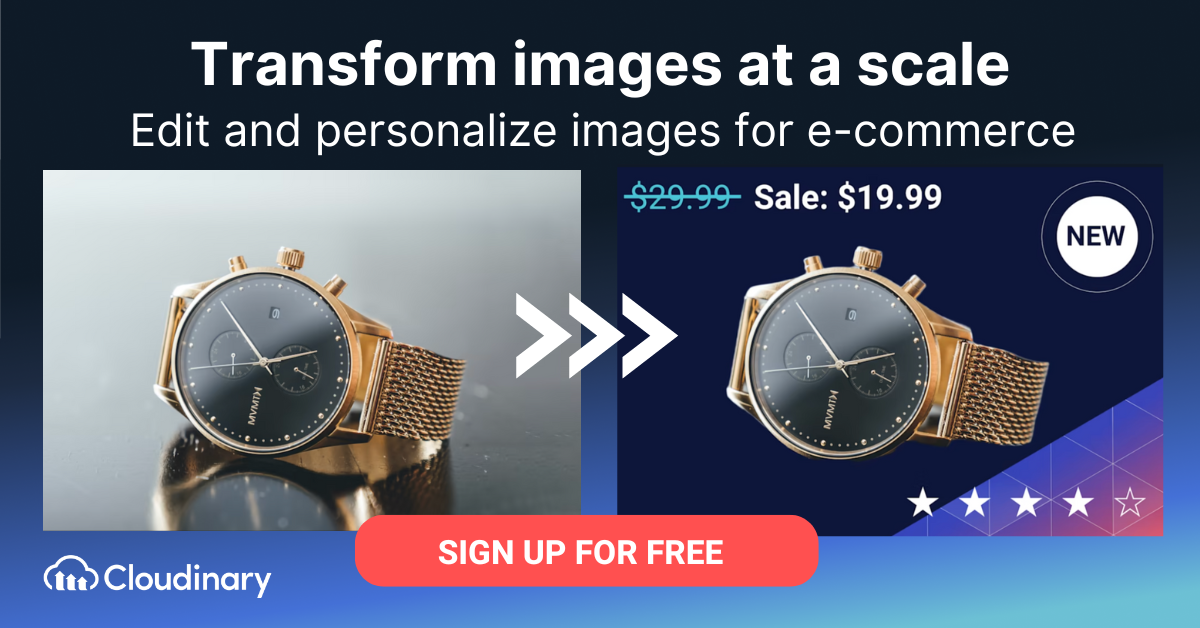 Remember that even though most e-commerce platform providers offer every kind of solution type required to manage operations, the solutions aren't always as strong as best-of-breed competitors, offering only limited capabilities for critical services like media management. Before investing in a new e-commerce platform, be sure to thoroughly evaluate its characteristics, as follows:
Integrations and channel flexibility
Does the platform deliver seamless shopping experiences for both mobile and desktop?
Does the platform support UGC and content feeds?
Can you also sell products in third-party marketplaces, such as Amazon, Shopify, and Walmart?
Does the platform offer social-media-related features, such as automatic subject recognition and auto-cropping, to accommodate the various aspect ratios and screen sizes of apps and devices?
Customization
Can you easily modify the elements or add new ones, e.g., shopping cart, product gallery, shoppable videos, and product images and videos?
Can you work on the platform with other vendors that specialize in the above areas?
Buyer's Tip
Shopify, SFCC, and WooCommerce all offer some level of app- store or app-exchange functionality, enabling customization at various levels. Take a good look at those offerings beforehand in addition to the core platform itself.
Extensibility
Can you extend the platform to integrate outside media widgets on both the administrative back-end and the public-facing front-end channels?
A Consideration
If you want to add a feature, such as 360-degree product models, but the standard functionality cannot enable it, can you easily find and integrate an alternative vendor? Or would you need to migrate to a platform that offers the feature?
Versatility and speed
How does the platform affect your time to market and how well does it adapt to changing circumstances?
A Consideration
If Instagram shops are all the rage tomorrow, can the platform accommodate a transition to them seamlessly?
Total cost of ownership (TCO)
How much customization and what resources would you need to integrate new tools and services into the platform?
Buyer's Tip
Consider and calculate the opportunity cost inherent in slow deployments of new services or in an inconsistent application of new features across your business.
Future-proofing
Does the platform support media like 4K product videos with zoom, augmented reality (AR), shoppable videos, and 360-degree spin sets?
Does it offer AI-based capabilities, such as auto-subject recognition, auto-tagging, auto-cropping, and auto-formatting?
Buyer's Tip
Managing rich media for delivery to all channels will become more and more of a focus for e-businesses, growing in complexity as you add products, brands, channels, and geographies. Be sure to pick an e-commerce platform that serves your current needs satisfactorily and that scales well into the future.
Must media management be an integral part of an e-commerce platform?
Visual media are a central consideration in an evaluation of the viability of an e-commerce platform in the context of the current business requirements and future customer-engagement opportunities. Hence, ensure that the one you pick includes a robust and flexible media-management system and, preferably, a capability for open integration and APIs for best-of-breed integration.
The sooner you deploy an e-commerce platform with a best-of-breed media-management solution, the better prepared you'll be to reach shoppers everywhere with content that promises impressive conversions.
Dynamic Media Management for E-commerce
To effectively run an e-commerce business, you must engage consumers with compelling visual stories and deliver an interactive experience across all channels: web, mobile, social.
Cloudinary enables brands to deliver an engaging, personalized, and optimized visual experience out of the box, ensuring an optimal performance of rich media on webpages and mobile apps. Here are a few examples of the capabilities:
Digital merchandising with images and video
Digital merchandising with images and video, including an auto-responsive Product Gallery that enables interactive experiences, optimized for any screen. You can dynamically generate rich-media variants for product pages, including shoppable videos, interactive zoom, 360 spin sets, and 3D models, with minimal technical effort.
Built-in AI and machine learning
Built-in AI and machine learning, which enables you to go from asset upload to delivery in minutes by cropping and resizing images and videos through capabilities like automated face detection, gaze detection, subject-matter recognition, and instant removal of image backgrounds. Additionally:
Cloudinary automatically converts raw photos to web-ready images, landscape-oriented video to portrait mode, and ensures images and video are always optimized for mobile. With AI working behind the scenes, Cloudinary smart-crops and refames images and videos so that their primary subjects remain in focus.
Cloudinary can determine the optimal point of focus, such as faces, moving objects, or other key subjects.
With Cloudinary's dynamic, content-aware cropping and scaling features, you can generate responsive layouts, change colors, and apply other visual effects, rest assured of the fastest performance and load times on all screens.
Cloudinary can simplify the incorporation of user-generated images (through social channels, feedback, and reviews) upon upload, help organize them, and return image-search results fast.
Dynamic digital asset management (DAM) features
Dynamic digital asset management (DAM) features, like fine-grained access controls and role-based permissions, greatly benefit collaboration: internally with creators, marketers, merchandisers; and externally with photographers, manufacturers, printers. Besides working together transparently at all times, teams can securely share imagery with stakeholders, assured that the most up-to-date version is displayed in the online store.
Furthermore, Cloudinary's features can facilitate the development of useful use cases; for example, an automated generation of product badging for marketing campaigns and real-time product customization through dynamic media transformations.
See Our Additional Guides on Key Front-End Development Topics
Together with our content partners, we have authored in-depth guides on several other topics that can also be useful as you explore the world of Front-End Development.
| | |
| --- | --- |
| Authored by Cloudinary | Authored by Cloudinary |
| Authored by Cloudinary | Authored by Cloudinary |
| Authored by Cloudinary | Authored by Cloudinary |
| | |