To compete for sales and loyalty in today's dynamic and highly competitive environment, e-commerce businesses must adopt a customer-first approach through their tech stack and e-commerce platforms. Each solution's capabilities in that stack must be purpose-built at the outset, not as an afterthought or add-on.
The sheer number of channels (websites, apps, social-media, and other third-party platforms) on which consumers engage renders the task of managing media complex and cumbersome. Consequently, vendor-built content management systems (CMS) have emerged as a popular best-of-breed tool.
What is the role of a CMS within an e-commerce platform?
With a CMS, you can easily test, publish, and analyze content on all relevant channels without involving developers for code updates. Traditionally, e-businesses have managed content processes with CMS only.
Why can't a CMS handle visual storytelling for brands?
Despite its name, CMS are not slated for managing the full content lifecycle of today's visual economy. The major drawback with CMS is that you must identify and then transform all the assets into the correct format for in-context delivery.
Though a master in delivery and analysis, CMS cannot connect or enhance the relationship between those two tasks in addition to creating and managing rich media.
Given the massive and ever-expanding role of visual media, you need a solution that can support the rest of the media lifecycle—from creation to management and optimization. Your CMS can then deliver on its promise of streaming content publication and analysis without overextending itself or having internal teams fill the voids it leaves in the content workflow.
How does a DAM platform help manage the full lifecycle of media assets?
A digital asset management (DAM) platform offers an intelligent, centralized media library and automates the optimization of media for distribution to all the target channels.
DAMs act as an intelligent, universal storage system for centralized assets
DAMs performs three key tasks:
Grant employees, clients, contractors, and stakeholders controlled access to digital assets: product photos and videos, promotional content, UGC, prototype files, and the like.
Act as the content gatekeeper, ensuring that all stakeholders access the one single version of every asset.
Streamline workflows and enable nontechnical users to source the right configuration of all assets for all channels without stressing the system or confusing users.
DAMs save time, bandwidth, and money, boosting team efficiency by—
Optimizing content and creative workflows.
Granting teams easy access to assets during campaigns through a centralized media library—a task called media-asset management.
Managing assets through an intuitive and responsive user interface, which you can customize with widgets and components or enhance with APIs.
What does a DAM do for e-commerce businesses?
DAMs offer the following functionalities and benefits, which you can extend to external or indirect users:
Secure file sharing
which eliminates the need to send attachments through email, FTP, CDs, or shared servers. You can edit the related permissions and access controls any time.
Simple asset organization
with DAMs acting as a centralized library for asset folders, granular subfolders, associated collections, and such according to easy-to-modify access-control rules.
File-search options
including the enhancement of search through AI-based tagging, retrieval, and categorization of metadata.
Rich-media support
complete with quick-reference image and video previews available in most file formats (GIF, WebP, FLIF, JPEG, FLV, HLS, PDF, PSD), as well as documents through uploads, storage, tagging, and analytics.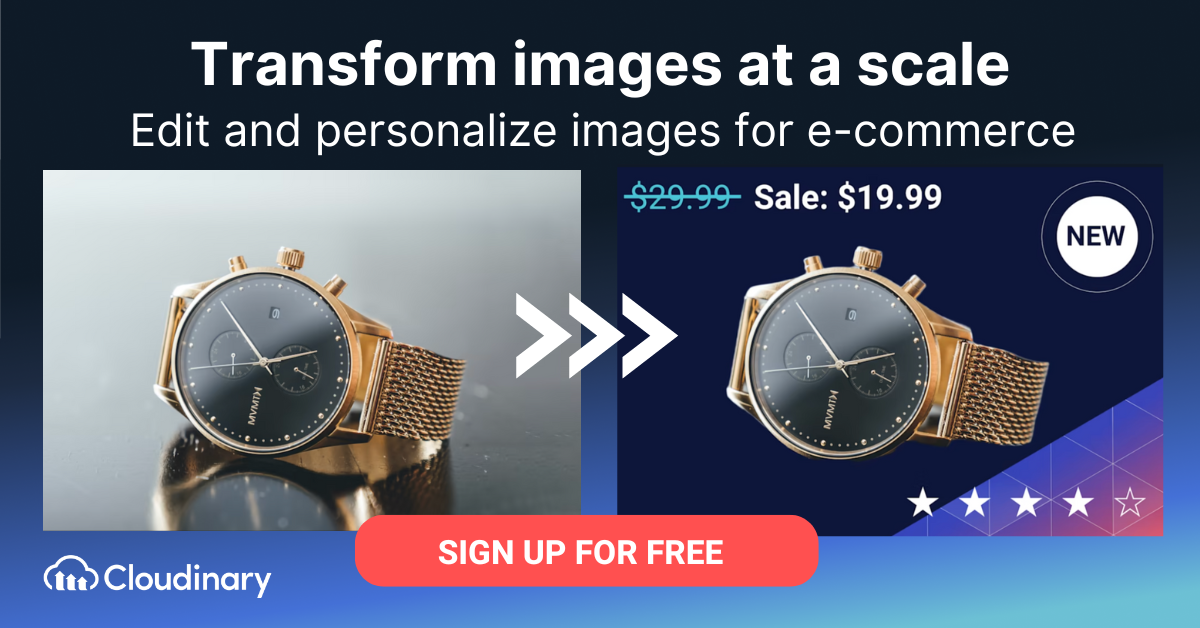 Brand management
which ensures consistency of your brand's image through the creation of brand guidelines and click-on agreements for compliance, with all reference documents available at a glance on branded web portals for both visitors and stakeholders.
Version control
which ascertains that the correct version of the assets are in use, tracks the version history, and retains the previous iterations.
Digital-media distribution
which serves your business's social channels, CMS, solutions for marketing automation, third-party distribution services, and the like through advanced Content Delivery Networks (CDNs).
For more tips on how to select the right DAM for your business, check out our DAM Guide.
How can I get the most from my CMS and DAM?
Both CMS and DAM, whether vendor or in-house developed, are crucial for e-commerce. To fully leverage the increasingly important functionality of a best-of-breed DAM, you need a CMS with open API integrations just as you need an open e-commerce platform to deploy a best-of-breed CMS.
A CMS-DAM integration creates a powerful e-commerce content platform on which you can automate almost all the elements of your digital content for the duration of their lifecycle. In essence:
Also, by integrating the APIs in your headless CMS and headless DAM, you can more quickly and effectively create, optimize, and publish product and promotional media on e-commerce websites and on all the channels frequented by your shoppers.
Bottom line: the sooner you integrate your CMS and DAM, the sooner you can accelerate the pace of your visual storytelling.
E-commerce With Cloudinary: Create, Manage, and Deliver Dynamic Visual Experiences
Images and videos in the e-commerce arena aim at telling persuasive stories pictorially, highlighting product or service features and engaging with potential buyers. Effective visual stories play a major role in positively steering purchase decisions. With Cloudinary, you can significantly improve the user experience, display highly performant webpages, win visitor conversions, and accelerate launches.
Additionally, Cloudinary offers seamless e-commerce integrations with many leading content-management and commerce platforms so that you can leverage its many remarkable capabilities within trusted platforms, such as Adobe Creative Cloud, CoreMedia, Contentful, Ibexa, Magento Commerce, Salesforce Commerce Cloud, Shopify, WordPress, and Zapier.
Also noteworthy is the simplicity of the whole process. A major contributor is Cloudinary's extensible APIs, which you can easily integrate with systems and tools slated for managing content, product information, and projects. A seamlessly connected and hassle-free journey then follows: from asset creation and organization to transformation and delivery to end-users.
In summary, Cloudinary enables e-commerce businesses to accomplish the following with ease and confidence:
Proceed from photoshoot to web in minutes.
Optimize experiences to boost visitor conversions.
Bring products to life with video.
Maintain a single source of truth for media assets.
Run efficient marketing campaigns the visual way.