What is eCommerce and Digital Marketing?
Electronic commerce (eCommerce), part of the broader economic field of digital commerce, enables business owners to sell products and services online. It allows users to browse eCommerce marketplaces, purchase physical items, consume videos or other content, purchase services, and even trade with other users on the platform.
eCommerce digital marketing enables businesses to drive awareness and traffic to online stores and convert website visitors into customers. It can help eCommerce businesses achieve key business objectives and a high return on investment. Common eCommerce digital marketing methods include content marketing, email marketing, social media marketing, social engine optimization (SEO), and influencer marketing.
In this article:
Channels for Marketing eCommerce
Here are the main channels for eCommerce marketing.
Email
Email marketing is an important digital marketing channel that is easy to automate. You can set up a campaign that sends periodic emails to subscribers based on interest. However, handling the email lists correctly is essential to maintain consumer trust. For instance, customers prioritizing data privacy are often unwilling to receive commercial emails.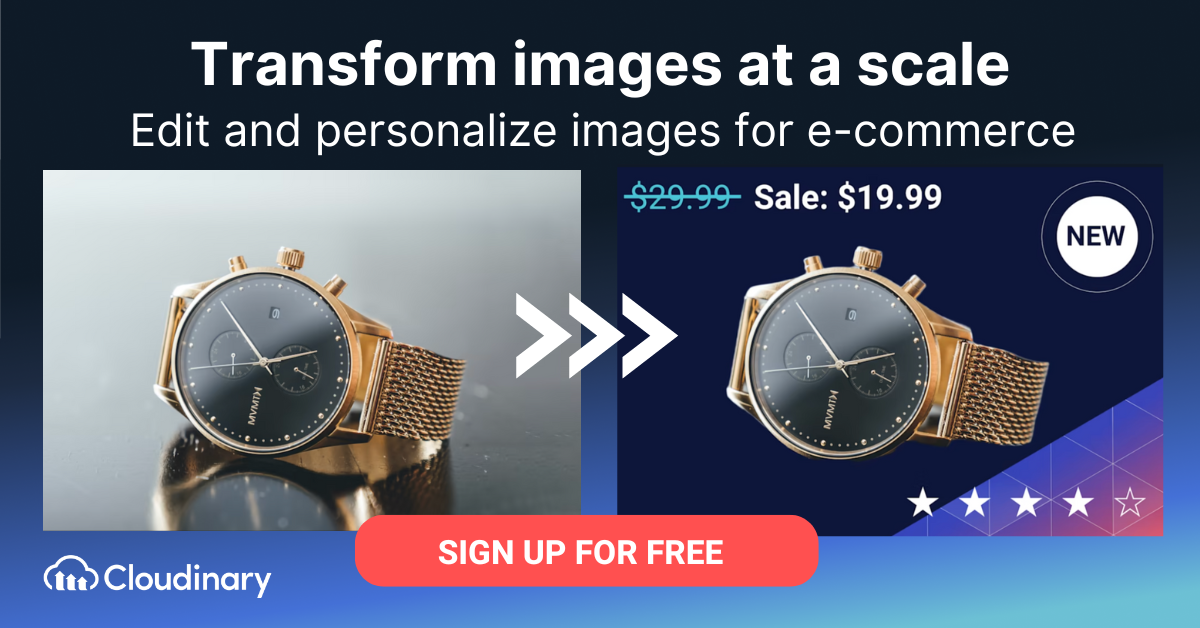 Content
Content marketing includes written and visual content like photos, videos, and infographics. This content engages consumers on blogs and other platforms to increase customer conversion rates and raise brand awareness. This marketing approach is low-cost but often takes a long time to generate results.
Social Media
Many brands maintain social media pages and publish regular posts to communicate with consumers and cultivate their online presence. Social media marketing campaigns differ based on the brand and platform—not all networks will suit your needs. The success of an eCommerce marketing campaign, especially on social media, relies on engaging visuals to draw traffic.
SEO and Paid Advertising
Paid advertising services like pay-per-click and SEO help reduce the marketing burden on internal teams. They help generate fast results and require less effort. SEO is an organic marketing approach that customizes content according to the most searched keywords to make it more visible on search engines.
Influencers
Influencers support various eCommerce marketing techniques by engaging with audiences and establishing trust.
Display Advertising
Display advertising involves using visual ad formats like banner ads to advertise products on apps, websites, and social media platforms. Display ads use visual media such as images, texts, and videos to capture the attention of prospective users, helping brands reach new customers and retain existing ones.
Related content: Read our guide to digital transformation in retail (coming soon)
eCommerce Digital Marketing Examples: Acquisition
Here are some examples of eCommerce marketing.
Content Marketing
Blogs are a useful way to share stories, answer customer queries, and notify consumers of new products. Targeted, SEO-optimized blog posts are the best way to provide comprehensive information and engage customers. For instance, Au Lit FineLinens successfully used blog posts to sell bedding products, with informative articles providing tips for a better sleep experience.
Social Media Marketing
Social media is another avenue to reach consumers directly, expand your company's audience, and generate leads. You can share most content types via a social media platform, including images of products, videos of the manufacturing process, and links to press releases.
For instance, Etsy leveraged this strategy and embraced all the major social media platforms (Instagram, Facebook, Twitter, Pinterest, etc.). Etsy posts videos and images of its products with calls-to-action captions to attract customers and promote sales.
Video-Based Marketing
Video content is a popular medium for content marketing, helping to engage with consumers. Short videos and animations can help captivate your audience and convey information in a convenient format, even offering entertainment value to attract attention. For example, the
eCommerce apparel platform Nine Line adopted video-based marketing to showcase products with humorous, 30-second YouTube videos.
Nine Line Apparel – Relentlessly Patriotic & Still Veteran Owned
eCommerce Digital Marketing Examples: Conversion Optimization
Here are some examples of how eCommerce marketing can help optimize conversion.
Cart Nudges
A cart or checkout nudge is a cue that implicitly directs customers toward the checkout. For instance, this Calvin Klein nudge suggests the product is in limited stock, urging customers to purchase now.
Cart nudges shouldn't be forceful or interfere with the shopping experience but can boost the overall marketing efforts when strategically placed.
In this example, the goal gradient at the top of the page encourages people to move forward by showing their progress within the shopping process.
Recommendations
Product recommendations help increase sales by cross-selling based on users' shopping history. For instance, you can recommend similar products.
These recommendations help shoppers compare products and guide decision-making. Some eCommerce stores offer recommendations for complementary products, such as additional items to complete the outfit.
Exit-Intent Overlays
An exit-intent overlay can prevent potential shoppers from leaving the eCommerce website by offering discounts and promotions, announcing new products, or nudging customers to subscribe.
For example, Wilson Street uses an exit-intent overlay that encourages visitors to join a savings club and receive 15% off their first order.
Tips for a Successful eCommerce Digital Marketing Strategy
Focus On the Shopping Cart
Users can abandon shopping carts because they do not trust the brand, the product, or the delivery system. Ideally, you should help customers see they can buy from your eCommerce business without hesitation.
You can minimize shopping cart abandonment in several ways, including providing money-back guarantees, offering superior delivery options, displaying a simple and clear return policy, and giving immediate access to customer support.
Follow Up After the Purchase
Once a user makes a purchase, you can send a post-purchase follow-up email to maintain a relationship with the customer and assess if they have more interest in your product line. Since you need their permission to keep the conversation going, you should ask them to sign up for emails during checkout.
A post-purchase follow-up email can also help show customers that your brand cares about them and wants them to use your product successfully. It lets you get feedback on their purchase experience, reducing friction for future customers. Common examples include asking customers for a product review or offering content on how to use the product.
Leverage User-Generated Content (UGC)
UGC provides brands with free promotional content created by users. It helps drive traffic to eCommerce stores and build an authentic following of users already interested in your products. It enables you to promote and share your business by engaging with customers and creating meaningful relationships.
Here are effective methods you can use to drive UGC:
Competitions

—customers who enter competitions can win by displaying your products in some meaningful way online.

Review platforms

—ask customers to share feedback about products they purchased through your eCommerce website.

Social media hashtags

—ask users to submit content using a specific branded hashtag you have created for UGC.
Implement a Responsive Website Design
You must build a responsive eCommerce site to ensure users can browse from any device, including smartphones, laptops, and tablets. In today's technology-connected world, users expect immediate access at any time and any location and from any device. A responsive design adapts your website to any resolution, ensuring a positive user experience.
Related content: Read our guide to dynamic website (coming soon)
Cloudinary Dynamic Digital Asset Management (DAM) for eCommerce
Dynamic digital asset management (DAM) features, like fine-grained access controls and role-based permissions, greatly benefit collaboration: internally with creators, marketers, merchandisers; and externally with photographers, manufacturers, printers. Besides working together transparently at all times, teams can securely share imagery with stakeholders, assured that the most up-to-date version is displayed in the online store.
Furthermore, Cloudinary's features (get a free-forever account here) can facilitate the development of useful use cases; for example, an automated generation of product badging for marketing campaigns and real-time product customization through dynamic media transformations.