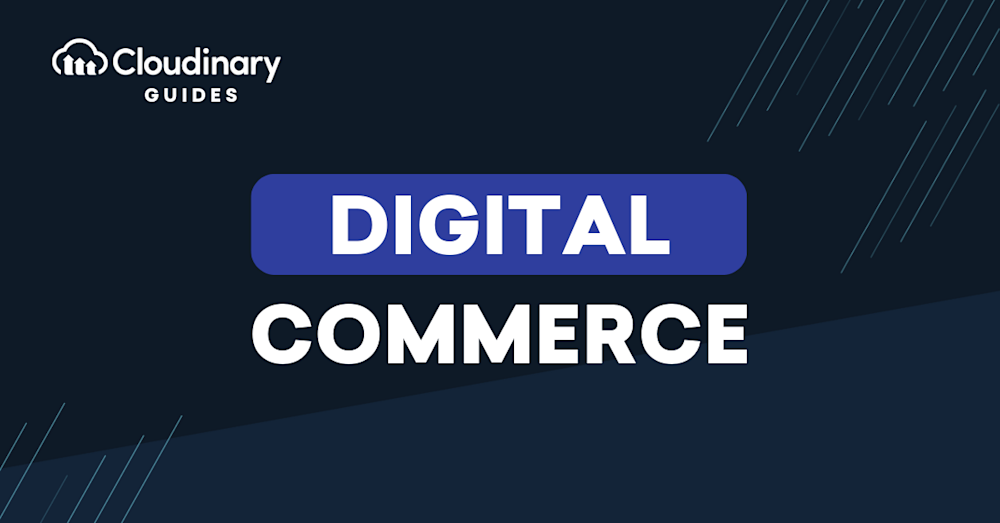 What Is Digital Commerce?
Digital commerce is the buying and selling of goods and services electronically over digital platforms. It includes online transactions, electronic payments, and digital marketing strategies.
Digital commerce is a type of eCommerce. eCommerce stores typically offer a user-friendly shopping experience with easy navigation, detailed product information, customer reviews, and secure payment options. Examples of eCommerce stores include Amazon, eBay, Etsy, and Shopify.
According to Statistica, digital commerce is a global $4.9 trillion business and accounts for 24.5% of worldwide retail sales.
From the buyer's perspective, digital commerce is the ability to interact with brands and make purchases over digital devices in a self-service manner. From an organization's perspective, digital commerce has many elements including technology platforms that enable digital marketing and sales, roles within the organization dedicated to digital commerce, content used to engage online buyers, strategies for acquisition and retention, and online pricing models.
Digital commerce trends include:
Artificial intelligence: AI assists retailers in forecasting demands, utilizing chatbots, offering personalized shopping, and enabling visual recognition for product searches.
Consolidated technology: Companies are unifying their technology stacks with digital experience platforms (DXP) to provide optimized content management and other features.
Customer analytics: Analytics are crucial for understanding customer behavior, optimizing marketing campaigns, and informing various digital strategies.
Visual commerce: Allows businesses to use images and videos to interact with customers; includes virtual/augmented reality and social media engagement.
Personalization: Creating tailored interactions at every point, based on researched audience micro-segments, to optimize user experience.
PWAs: Web applications that run on mobile devices offering an app-like experience without installation.
Subscriptions: A business model offering consistent returns for merchants and budget-friendly options for buyers, prevalent in various industries.
Visual search: Allows customers to find products by uploading images, with companies like Pinterest and Google already leveraging this technology.
Video marketing: Helps demonstrate products, engage audiences, build trust, and enhance SEO rankings.
Conversational marketing: Uses chatbots, messaging apps, and AI tools for real-time communication, aiding in sales and building customer relationships.
Enterprise marketplaces: Online platforms for vendors or manufacturers, essential for modern brands and retailers to engage with customers efficiently.
API-based commerce: Uses APIs to integrate systems and transfer data, allowing for customized layouts and experiences across multiple channels.
Learn more about each of these trends in more detail below.
In this article:
This is part of an extensive series of guides about compliance management.
Digital Commerce vs. eCommerce
eCommerce refers to the functional aspects of selling products online, such as supply chain management, setting up a store on a website, processing transactions, and collecting payments. However, success in online retail requires more than just being able to sell online. The additional aspects involved in conducting business online are covered in the broader term, digital commerce.
Digital commerce represents a process encompassing people, technology, and data, which can transform traditional retail. Digital commerce deals with many aspects of modern business, including data management, querying and analysis, content management, user experience, customer engagement and retention, and the ability to deploy required functionality to anywhere a client is located.
While eCommerce is focused on specific goals related to online sales, digital commerce is a customer-centric process that focuses on optimizing the customer experience at every touchpoint in the buyer journey.
Related content: Read our guide to eCommerce and digital marketing
Why Is Digital Commerce Important?
Many organizations are carrying out digitization or digital transformation initiatives, to adapt their retail operations to the demand for digital retail. Today's consumers increasingly use the Internet and mobile devices, and expect maximum convenience when shopping online via any device. This is part of a massive cultural change impacting consumers and businesses worldwide.
Customers today have high expectations for the availability and choice of products online, and the speed, agility and service provided by businesses. The online world has opened the door to an almost infinite number of products and services customers can choose from, so brand loyalty has become a critical concern. Retailers must work very hard to win, retain and earn customer loyalty in the current business environment.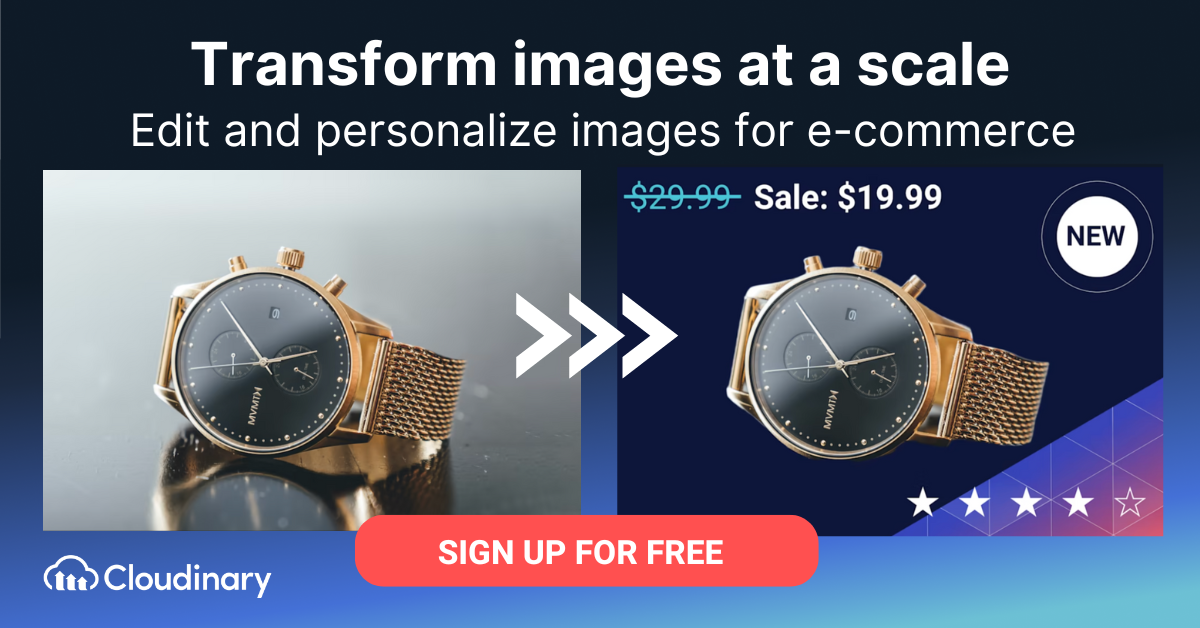 Digital commerce is critical to business success in almost all industries, for three main reasons:
Improved agility—digital commerce gives organizations the ability to flexibly adapt how they do business. This can include adding new payment methods, providing various ways to purchase via digital devices, and strategies for engaging and re-engaging customers online.
Improved competitiveness—a business that does not have a robust digital presence does not exist. Retailers who adopt digital commerce can protect their market share, customer base and create new growth opportunities. Those who don't will quickly be overtaken by competitors who meet customer's digital expectations.
Improved customer experience—when executed well, digital commerce enables a more positive retail experience, whether customers buy in a brick-and-mortar store or online. Digital commerce processes ensure that a business connects with customers via the channels they use the most. It builds positive relationships with the brand at every stage of the buying lifecycle, promoting acquisition, satisfaction, and retention.
Related content: Read our guide to digital transformation in retail (coming soon)
Digital Commerce Business Models
Here are several common business models used by digital commerce operators:
Business to Consumer (B2C)—in this model, businesses sell products or services directly to consumers. An example is Amazon's retail website.
Business to Business (B2B)—in this model, businesses sell products or services online to other businesses. Transaction amounts are typically larger than in B2C, and services are usually provided on a subscription basis. Examples of B2B services are SalesForce (a CRM system) and Asana (a task management system).
Consumer to consumer (C2C)—in this model, an online platform makes it possible for consumers to buy products from other consumers. An example is eBay.
Consumer to business (C2B)—in this model, consumers provide a service or sell something to businesses. An example is Google AdSense, an advertising network in which website owners sell the right to advertise on their websites.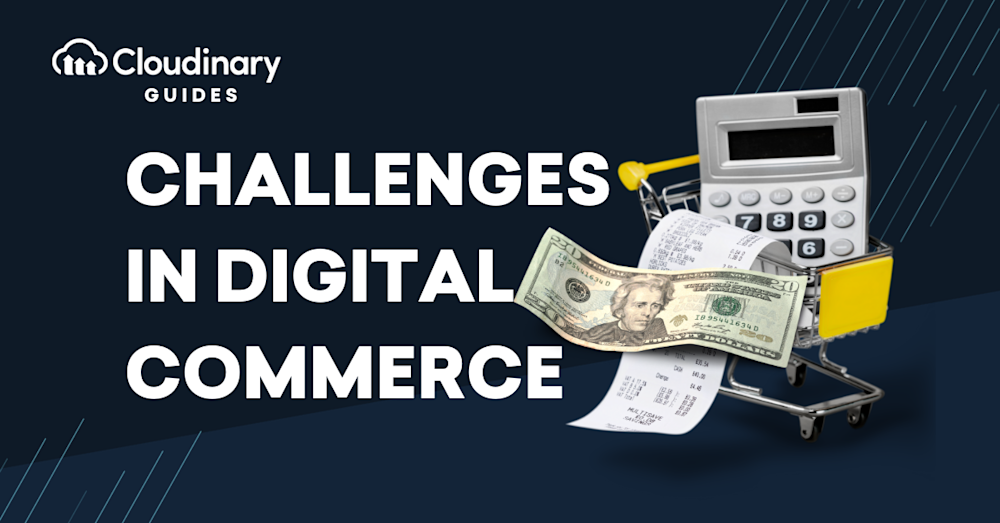 Challenges in Digital Commerce
Digital commerce ecosystems can be difficult for companies to understand and implement. Customer journeys are complex, and it can be difficult to identify dissatisfied customers, identify the problem and improve the process. Here are a few key challenges of digital commerce:
Deliver Consistent Experience to Customers
Customer expectations are constantly changing. To adapt, companies are optimizing their digital strategy with advanced algorithms and customer analytics tools. This ensures consistency in every aspect of the shopping experience—including delivery options, search options, pricing, and inventory. The more data an organization can collect about customer interactions, the more it can customize their experience to maximize engagement and satisfaction.
Adopting New Technologies
Digital commerce moves fast. Customers constantly upgrade to newer devices with more advanced capabilities. New networking technologies such as 5G create higher expectations. To achieve a seamless buying experience and meet customers where they live online, organizations must adopt new technology trends such as visual search, video marketing, personalization, artificial intelligence, and augmented reality.
Data Security
Establishing a robust eCommerce security strategy is essential to ensure a successful business. The rise of eCommerce platforms has introduced security risks, exposing sellers and customers to various threats. Scammers and hackers may attack a company's host server, steal sensitive data, or install malware and viruses.
One of the main concerns is payment card data breaches. Cybercriminals often succeed in stealing debit or credit card information, exposing customers to fraud, and eroding their trust in the seller and eCommerce platform. Attackers often use phishing or spoofing to obtain sensitive data from customers. Many customers worry about digital commerce websites and their capacity to protect their transaction details and identity.
Logistics Issues
Logistics issues are one of the main obstacles to running an eCommerce business. Business owners must ensure their products reach the customer on time. Supply chain delays and delivery issues can severely impact the business's reputation and lead to lost revenues.
Many organizations divide their inventory and distribute it over multiple warehouses spread across different regions, or partner with an external logistics provider. These strategies can make the distribution logistics more efficient, but they also mean the business has less control over the delivery. If customers don't receive goods when scheduled, they will lose trust in the company, not just those responsible for delivery.
Shipping is a major challenge for digital commerce. If a business cannot streamline the shipping logistics, it cannot succeed. Most digital retailers' major issue is the complexity of tracking orders, especially during sales spikes. It is important to use a shipping service that offers tracking capabilities to provide delivery tracking information. Many consumers expect to be able to track their deliveries and will not return to a business after a poor experience.
What Are Major Digital Commerce Trends?
Artificial Intelligence
Artificial Intelligence (AI) is rapidly transforming the landscape of digital commerce. AI assists retailers in several ways:
Predictive analysis:

AI can forecast product demands by analyzing past purchase patterns, ensuring businesses stock their inventory efficiently.

Chatbots:

these automated customer service agents can handle routine queries, provide product recommendations, and enhance the overall customer experience.

Personalized shopping:

AI algorithms analyze users' online behaviors and preferences, offering tailored product suggestions.

Visual recognition:

AI can identify products from images, allowing customers to search using pictures instead of words.
Consolidated Technology Stacks
Digital commerce companies are trying to unify their technology stacks to create a cohesive ecosystem that provides all the capabilities for running eCommerce.
Digital experience platforms (DXP), delivered as software as a service (SaaS), are replacing legacy on-premise solutions. These new platforms provide optimized content management, automated campaign coordination, and experimentation capabilities. They provide all necessary integrations and features to replace legacy technology stacks.rob
Customer Analytics
To succeed in digital commerce, it is critical to use analytics to understand customer behavior and optimize commerce activity accordingly. Analytics can help execute marketing campaigns more effectively and fine-tune them based on customer needs. Advanced analytics methods are being used to optimize paid media campaigns, improve social media marketing strategies, and inform content marketing strategies.
The Rise of Visual Commerce
Visual commerce encompasses a variety of ways businesses use images and video to communicate with, and sell to, their customers. Virtual and augmented reality will be the next generation of visual commerce, enabling new experiences that allow customers to interact with brands and products online.
Visual commerce can help companies deliver brand identity and a unified message across all digital channels. It can make introducing products, services and related information easier to customers. Finally, it is an excellent way to start a conversation with customers on social media and other digital channels.
Personalization
Personalization is the process of creating relevant interactions specific to a given customer to optimize the user experience. It should be developed as the core of the user experience, affecting every point of interaction.
All interaction points, such as product recommendations, browsing data, landing pages, personal messages, and site searches, must work together to provide a personalized experience tailored to every visitor.
This requires researching the audience and creating micro-segments—groups of users with shared criteria, and customizing interactions around those criteria. Micro-segments also make it easier to monitor results and optimize campaigns.
Progressive Web Apps (PWAs)
PWAs are web applications that can run on mobile devices, providing users with a similar experience to native mobile apps. In other words, PWAs allow brands to provide the full experience of a mobile app without requiring the user to install the app on their device.
PWAs provide accessible, reliable and engaging experiences, with a user-friendly opt-in installation process. They address the challenge of developing, testing, and maintaining multiple applications for different platforms, and make it easier to deliver a consistent experience across all channels.
Related content: Read our guide to dynamic websites
Subscription Commerce
The subscription commerce model offers important benefits both to merchants and buyers:
Merchants can earn consistent, recurring returns, forecast budgets and cash flow, reduce administrative costs, and drive higher business value.
Buyers pay an ongoing, fixed-rate that helps them plan and budget for solutions, and reduces upfront costs.
Subscription models are becoming a priority in multiple industries, including beauty, diet, fitness, and health care.
Visual Search
Visual search is revolutionizing the way customers find products. By simply uploading an image or capturing a photo, customers can now search for similar products online. This enhances the shopping experience and is especially beneficial for industries like fashion and home decor. 
Major companies, including Pinterest and Google, are already harnessing the power of visual search, enabling users to find products just by snapping a photo.
Video Marketing
The influence of video content in digital commerce is increasingly important. Videos can effectively:
Demonstrate products:

customers can see products in action, removing any ambiguity about functionality.

Engage audiences:

entertaining and informative videos can drive more engagement than static content.

Build trust:

real-world demonstrations and testimonials instill confidence in potential buyers.

Improve SEO:

websites with video content often rank higher in search engine results.
Learn more in our detailed guide to marketing videos
Conversational Marketing
Conversational marketing involves real-time, one-to-one connections between marketers and customers. Chatbots, messaging apps, and AI-driven communication tools are used to foster instant communication. 
This strategy allows businesses to address customer queries instantly. It also helps gather insights to learn more about customer preferences and behaviors, in turn driving conversions. Conversational tools can direct users towards a sale in a personalized manner and build relationships to nurture customer loyalty.
Enterprise Marketplaces
Enterprise marketplaces are online platforms created by vendors or manufacturers to list and sell their products. An online marketplace allows the seller to interact with prospective customers and is an important asset for many modern brands and retailers. It helps buyers and sellers engage easily to ensure smooth, efficient transactions and supply chain processes.
Any retailer looking to take advantage of the growing consumer eCommerce market must consider establishing or joining an enterprise marketplace to ensure the best results. No company should ignore the importance of the enterprise marketplace for improving a business's finances.
This paradigm offers many opportunities for new and better revenue sources, making this digital commerce channel a highly sought-after platform among manufacturers, retailers, distributors, and group purchasing companies. This platform also attracts buyers due to its speed, scope, and ease of use.
API-Based Commerce
Digital commerce and content platforms must be flexible to allow brands to grow and improve the customer experience. API-based commerce, also called headless commerce, uses APIs to integrate between various business systems and the commerce engine. APIs regulate the transfer of data between systems, enabling a flow of content, product data, financial, and customer information.
API-based technologies allow merchants to build custom layouts very quickly and deploy them across multiple channels. This flexible, customizable content can deliver relevant, contextual product and content experiences to consumers across websites, apps, and other touchpoints.
See Our Additional Guides on Key Compliance Management Topics
Together with our content partners, we have authored in-depth guides on several other topics that can also be useful as you explore the world of compliance management.
Authored by Exabeam
Authored by Stoke
Authored by Cloudian