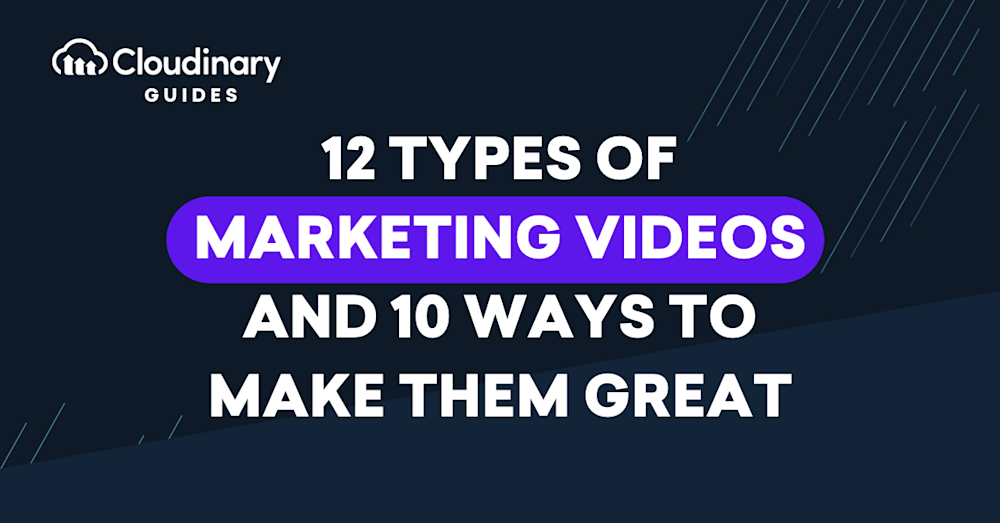 Video marketing is the practice of promoting—by film—a brand, service, or product to a targeted audience. The goals are many: generate sales, foster engagement on social networks, boost website visits, collect email signups, and improve customer service.
Studies indicate that consumers welcome video, spending over 100 million and a billion hours watching it on Facebook and YouTube, respectively, every day. No wonder video is now an essential marketing tool.
This is part of an extensive series of guides about Front-End Development.
The article addresses the following topics:
Benefits of Video Marketing
Marketing through video yields four main benefits: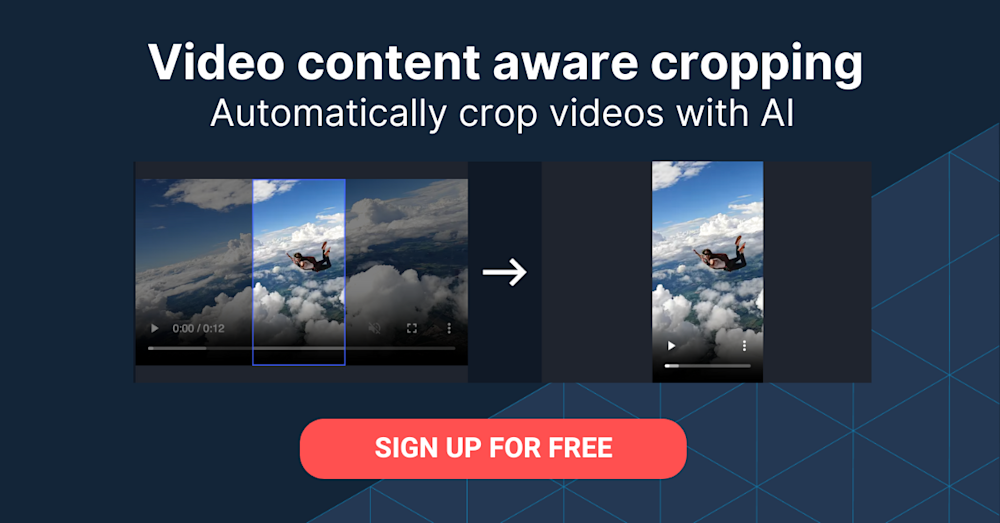 12 Types of Marketing Videos
Altogether, marketing videos encompass 12 types.
Explainers
Explainer videos are often animated with a voiceover or live-action recording, time lapses of illustrations, or other descriptive visuals. Such videos effectively clarify complex solutions. Invariably, hosting explainer videos on your homepage or main landing pages gives your audience a deeper and faster understanding of your value proposition.
Product Demos
Often passionately narrated by a highly charismatic host and sometimes animated, demo videos showcase the features and benefits of products or services—but not the details of how they work. Our blog post Product Videos 101: What Makes Them Great? delineates the benefits.
Brand Promotion
Often a component of an advertising campaign, brand-oriented videos intrigue and attract the audience by promoting the company's vision, mission, products, and services.
Events
Event videos feature conferences, fundraisers, roundtable discussions, and the like. The videos cover the entire event or focus on only certain aspects through highlight reels, interviews, and presentations.
Training
Instructional videos explain new product features in addition to the basics. The content arms sales and customer service teams with the information needed to help potential customers make purchase decisions and learn how to use the product.
Interviews With Luminaries
Interviews with company experts or thought leaders help win admiration and trust from the audience.
Personalized Messages
You can respond to email or text messages through video, e.g., recommend a product or recap an important meeting, with Loom or HubSpot Video. Personalized responses on video are often unique and delightful, promising to steer prospects further along the purchase journey.
Customer Testimonials and Case Studies
Videos that chronicle the positive experience of customers vis-a-vis product features serve as a recommendation to prospects. Additionally, case-study videos can cite successful implementations as solid proof that your product or service works in real life.
Company Culture
Bringing your company culture to light on video achieves two distinct goals:
Highlight the ethos of the company, i.e., market the brand as a whole.
Attract new talent by sounding off your star performers on camera.
Live Streams
Live video, whose content can range from interviews to events and presentations, offer viewers a special, behind-the-scenes look at your company, resulting in longer streams and more engagement. As a rule, viewers spend over 800% more time watching live video than video on demand. To promote engagement, encourage them to post comments or questions through a live chat.
Landing Pages
Video landing pages, also called static pages, lead-capture pages, post-click pages, or destination pages, are webpages that display a video aimed at converting visitors. The video content along with other media and textual elements help convince visitors to take a specific action, such as buy a product or sign up for a service.
More details are in our blog post Harness the Power of Video on Your Landing Page.
Email Campaigns
Even though email marketing campaigns can significantly drive sales, mass-delivered, text-based, generic emails are no longer effective. To capture attention, personalize and add media to them.
Goals and Targets
Before undertaking video marketing, define your key goals and targets.
Awareness Campaigns
Awareness campaigns introduce a brand, product, or service to prospective customers in order to facilitate the discovery of the brand—not to grow sales. The total number of views, the number of three-second views, and the average view-duration are indicators of success or failure.
Consideration Video
Consideration video, which often deepens the relationship between a brand and its potential customers, as well as inspires interest, is ideal for heated marketplaces and brands looking to cultivate a customer connection not based on discounts. Typically, the content demonstrates a brand's expertise in a certain field, growing your subscriber base on YouTube and followers on other channels.
The two most important metrics for consideration video are—
The clickthrough rate, which shows how many viewers were engaged enough to move from your website to other linked content.
The view length, which validates the level of viewer interaction.
Conversion Video
Conversion video is usually placed at the end of the marketing funnel. The most significant metric of this video type is sales, followed closely by the clickthrough rate. For example, viewers clicking but not buying might indicate a disconnect between your marketing efforts and the product.
10 Tips for Promoting Engagement and Success
Take the steps below to make the most of video marketing. For more guidelines, read our blog post Tips for Retaining Audience Through Engaging Videos.
Keep It Short
Studies indicate that a fifth of viewers click away from a video within 10 seconds or less, which is why video experts recommend keeping videos short and to the point, and addressing only the core of the story. Effective videos immediately reveal to viewers why they should keep watching.
Ask yourself: Will the video make viewers laugh, inspire them to act, or teach them something new? To spark curiosity, ask your audience questions and quickly attract their attention with teasers. Be sure to manage expectations.
Refine the Storytelling
Consumers are generally turned off by pushy advertising. Instead of focusing on selling, center your marketing content—whether in written or video form—around the value proposition. Leverage the emotive power of video by appealing to consumer needs and hidden desires. Additionally, place a strategic and relevant call to action (CTA) alongside a tracked URL at the end.
Our blog post Three Easy Ways to Improve Video Storytelling contains more suggestions.
Create Educational Content
Research shows that 65% of online audiences are visual learners, which attests to the importance of educating your audience through video marketing, such as by taking these steps:
Show customers how to properly use your product or service.
Suggest useful tips on how to make the most of the purchase.
Hold a webinar to convey expert knowledge.
Besides collecting leads, educational content positions the brand as a thought leader and offers customers valuable and helpful information.
Turn Off Sound and Turn On Subtitles
A study by Publicis and Verizon found that 93% of mobile viewers watch videos on mute and that 80% of viewers are likely to watch an entire video if subtitles are available. However, manually creating subtitles is difficult and time consuming, especially for a large quantity of videos. Instead, automate that step and incorporate other Cloudinary features with Cloudinary's Google AI Video Transcription add-on for Google Text-to-Speech or Microsoft Azure.
Tag Videos
Continual use of video for marketing results in a huge volume of content. To optimize video production, which is costly, reuse the content in social networks and other marketing campaigns. Tagging is an invaluable tool for organizing and reiterating tags.
Tag videos for internal use or public consumption according to their content, purpose, or the products or offers promoted in the video. Cloudinary's automated tagging software, which interprets the objects in the video with artificial intelligence before tagging them appropriately, is extremely handy for performing that task at scale. For more details, see our blog post Video tagging made easy: Google-powered add-on for automatic video tagging.
Accelerate Page Loads
Because videos consume a lot of bandwidth, they often slow page rendering on devices with small screens and low-bandwidth networks. As a solution, optimize video by changing the codecs.
Promote UGC Videos
Product reviews, home videos, and pictures that are posted on social networks, brand sites, and other online channels are known as user-generated content (UGC), which is becoming increasingly popular and influential. UGC indirectly and authentically promotes products and services. In fact, studies have revealed that consumers trust UGC more than brand-generated promotional content.
Our blog post New Global Study Strengthens Case for Brands to Support User-Generated Content offers more insight.
Inject Humor
Humor gets a message across quickly, effectively, and memorably. Who doesn't enjoy laughter, enlightenment, and a departure from realities once in a while? If adopted well, humor can add a lot to brands' video content and yield immeasurable rewards.
Tag Content for SEO
Search engine optimization (SEO) renders a fast and smooth discovery of content. To maximize the SEO value of your video:
Host the video on your own domain.
Embed the video to raise the likelihood of receiving inbound marketing links.
Create video sitemaps. For the procedure, see Google's documentation.
Add descriptions to the video for Google's search spiders.
Tag the video with relevant keywords and descriptive titles.
Track Results With Google Analytics
Many brands track the number of video views as a key metric, but that's only a preliminary indicator. To better measure the success of a video, monitor the following viewer interactions:
When and for how long viewers interacted with the video
When viewers paused the video for evaluation
When viewers skipped content they deemed relevant
To that end, determine and analyze the open and visit rates. Even though most web analytics tools track only page interactions, the Cloudinary Video Player does more by keeping tabs on the metrics during playback and events like pause, load, and play, as well as the percentage played and the player load. All you need to do is integrate analysis.js via Google Analytics with the Cloudinary Video Player.
For details, see our blog post Video Tracking With Google Analytics Made Simple.
Automation With Cloudinary
By automating the creation, management, and delivery of video with Cloudinary through AI and machine learning, you can streamline and accelerate the workflow at scale. Here are the major features:
Creation: multiple-source fetches, uploads, auto-tagging (through AI), and enhancements, such as concatenation of intros and outros, application of lower-thirds overlays, and transitions.
Management: advanced search, transcription, format and codec selection, content-aware cropping, effects, previews, and thumbnails (with AI or deep learning).
Delivery: fast loading, adaptive bitrate streaming, customizable HTML5 video player, auto-optimization, playlists, and multi-CDN delivery.
See Our Additional Guides on Key Front-End Development Topics
Together with our content partners, we have authored in-depth guides on several other topics that can also be useful as you explore the world of Front-End Development.
| | |
| --- | --- |
| Authored by Cloudinary | Authored by Cloudinary |
| Authored by Cloudinary | Authored by Cloudinary |
| Authored by Cloudinary | Authored by Cloudinary |
| | |