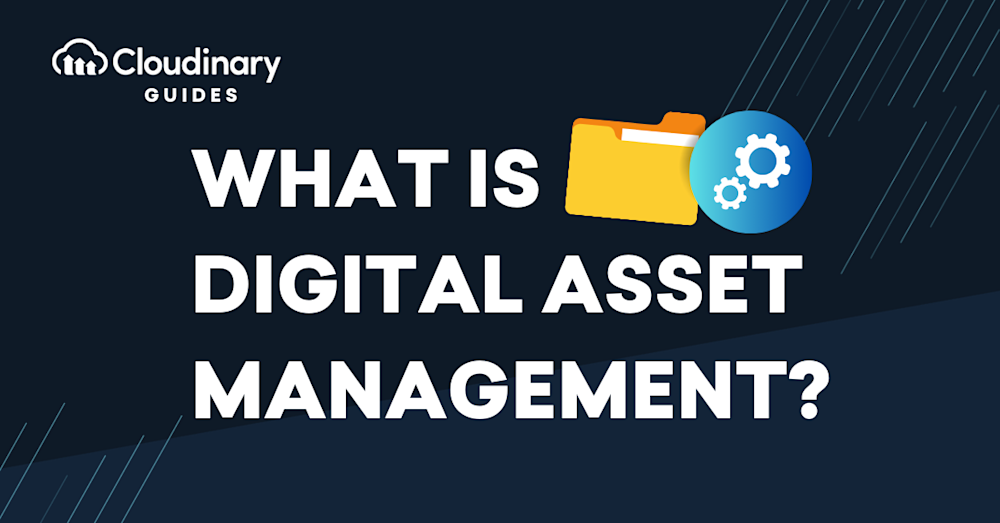 Digital asset management (DAM) solutions help organizations efficiently store, organize, discover, share, and retrieve online content. That's mainly because you can deploy a centralized digital library fast and easily with DAM, providing controlled access to documents, images, multimedia, audio, and video in addition to improving data security sharing assets with employees, contractors, customers, and other stakeholders. They also enable teams to organize and distribute files with ease, and improve collaboration between teams.
This article addresses the following topics:
Who Uses DAM?
DAM platforms benefit both internal and external users.
Internal Users
Sales and Marketing. DAM facilitates collaboration among sales reps and marketers by giving them access to a centralized source of the latest branded material for presentations and pitches. Conveniently, the brand or media portal enables search, browsing, and download of assets from within or outside the internal network.
Designers and Creators. In-house content creators like photographers and graphic designers can upload new content and access branded assets. Creators also benefit from integrations with popular project-management and design tools, e.g., Adobe Creative Suite.
Developers and IT Professionals. Technical teams need a streamlined path for accessing assets and asset data while breaking down silos and connecting solutions. Robust APIs and SDKs from DAM systems with which to integrate critical systems are a tremendous plus.
Legal experts. DAM systems help ensure compliance of rules and regulations by organizing and classifying assets. For example, tagging assets with expiration dates prevents use of out-of-date items.
External Users
Partners and Contractors. You might collaborate with external partners and contractors to develop products, as well as strategize and implement marketing campaigns and services. Also, DAM systems ensure security of company assets, brand consistency, and compliance of standards.
Clients. Occasionally, clients must access digital assets for projects or services.
Agencies. With DAM systems, agencies can easily store, share, access, and edit assets, let alone submit files for client review or approval.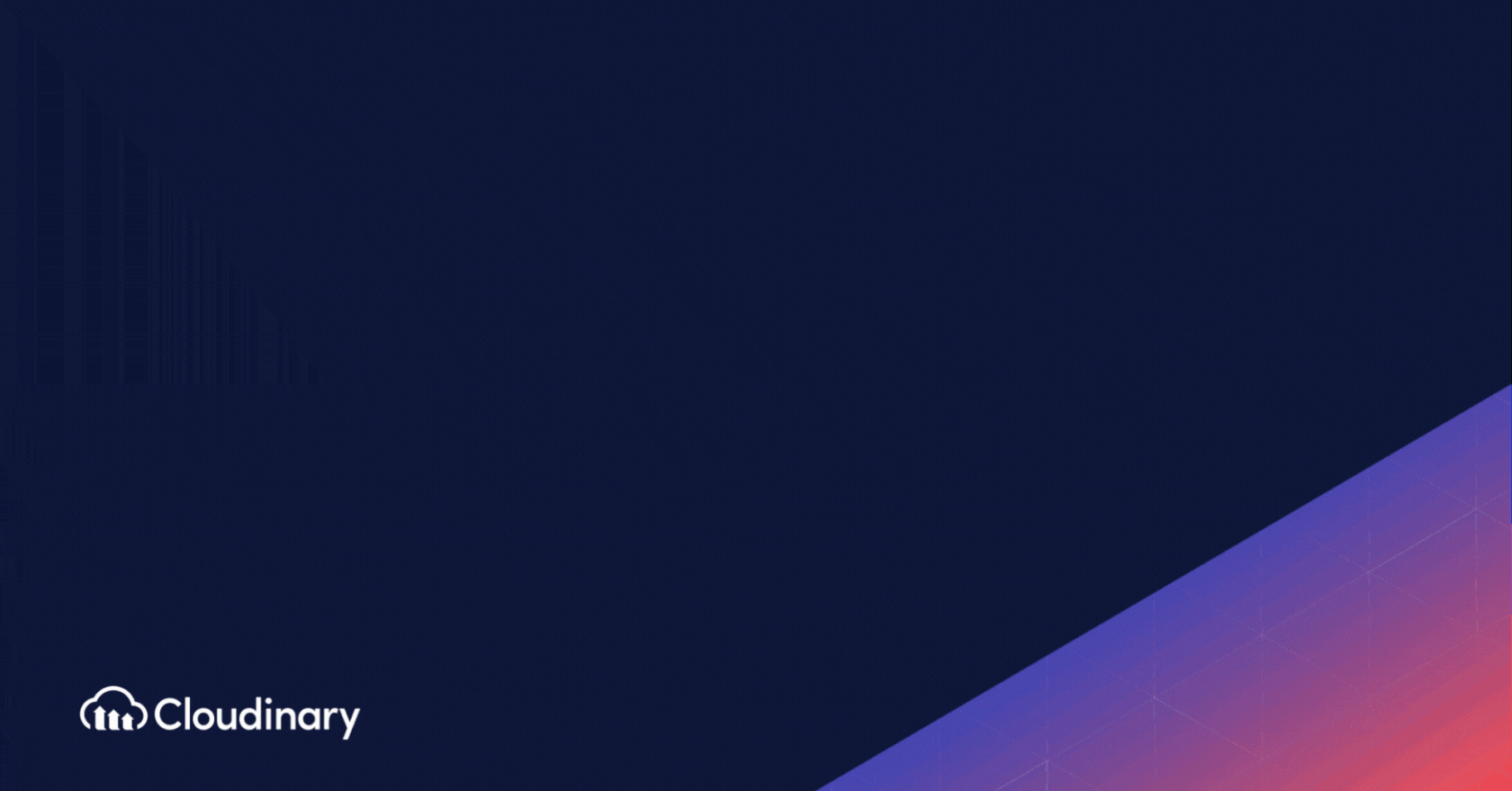 What Are the Core Features of DAM Systems?
Effective DAM systems offer four major features:
Support for asset lifecycles and user roles. DAM systems work well with various types of content from all users through a unified interface tuned to user tasks across workflows. Hence, you can automate file routing, personalize interfaces, and match functionality to user roles. A reporting capability enables business and IT managers to track activity and improve workflows.
Support for multiple formats and devices. Given the constantly growing range of content sources, DAM systems offer broad support for various formats, devices, destinations, and consumer types. Examples are large, unstructured data, e.g., multimedia files, scanned documents, digitized images, and electronic forms.
Third-party integration. Third-party tools include content-management systems, social networks, and cloud-based platforms. Plus, DAM systems' open architecture and API support translate to centralized processes, through which you can handle various file types and media, not to mention new and legacy apps and repositories.
Powerful infrastructure. This feature alludes to the capacity for file transfers and physical storage, which are key for high performance and asset protection. Of primal importance are flexibility, scalability, reliability, high availability, and redundancy.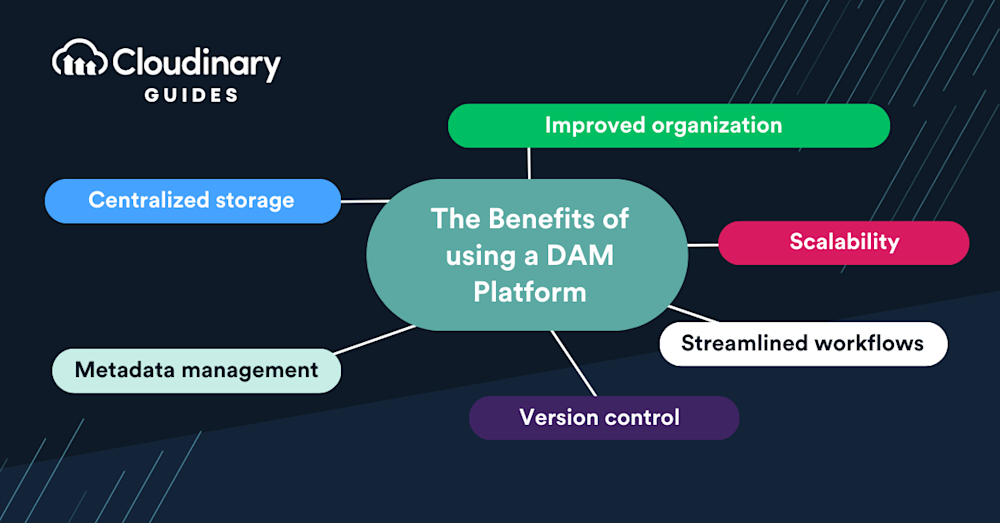 What Are the Benefits of DAM?
DAM offers numerous benefits, of which the seven below are the most noteworthy.
Organization
DAM systems store assets according to an intuitive hierarchy, which eliminates duplicate files while preventing data loss. Thanks to that capability, which is the main advantage, heterogeneous teams can access all creative, on-brand content that has been approved.
What's more, users can access digital assets in the unified repository from any location in real time. Collaboration then becomes a cakewalk, reducing back-and-forth communications and boosting productivity.
Rich Metadata
In DAM systems, a description in the form of metadata is attached to each file, making it searchable. The more keywords are in the description, the easier the search.
Brand Consistency and Integrity
Centralization of content means that you can keep your visual content and marketing assets up-to-date and consistent, leading to uniform quality and styling and preventing the use of unapproved or outdated assets. As a result, your brand image becomes stronger, more harmonious, and more professional even across multiple agencies and systems.
According to a Research and Markets report, companies that maintain brand consistency are worth 20% more than companies that don't. That's a stark margin.
Efficiency
DAM systems foster productivity and efficiency by saving design teams time spent on searching for or adjusting digital assets so that those folks can focus on creation tasks. Simultaneously, employee collaborations are more smooth and faster, particularly due to the elimination of time-consuming, one-off design requests.
Security
Security concerns render sharing files, such as images and videos, on email problematic. By setting up access permissions for assets in a DAM system, you can control with confidence who can access which files and how.
Asset Performance Analytics
With the insights on file performance provided by analytics, you can make informed decisions for media-oriented campaigns. You can also see which assets are in use the most across campaigns and which ones are performing well. On top of that, you can leverage DAM tools to aggregate, compare, and interpret data from multiple sources.
Scalability
Site growth due to an ever-increasing number and diversity of media assets, which accompanies business growth, is no issue for DAM systems due to two major factors:
The ability to handle a large volume of assets and users.
Impressive uptime of the overall system.
Collaboration
DAM systems are designed to boost team synergy, making file sharing, versioning, and feedback loops simpler and more efficient. Think of a DAM as your virtual roundtable where ideas meet action.
The real power of a DAM comes from its ability to centralize your resources. No more scavenging through countless folders. Instead, a one-stop solution for all your digital files, accessible to all stakeholders, enhancing transparency and turbocharging your workflows. 
Rights management
DAMs come equipped with meticulous access controls that pave the way for specific permissions, allowing only authorized personnel to manipulate and disseminate assets. With DAMs, you can set user agreements and track asset history, minimizing risk of misuse or copyright infringement. So while your team enjoys access flexibility, you can also remain confident about rights protection.
How Does Cloudinary's DAM Solution Automate Media Workflows?
Cloudinary has reimagined DAM with a focus on flexibility, intelligent automation, and scale to meet the current and future needs of media management. Noteworthy are three key features:
Automation at scale. Through artificial intelligence (AI), Cloudinary empowers teams to launch dynamic visual experiences in a fraction of the time required previously.
Harmonized systems. Cloudinary unifies customer-experience teams on one platform, reducing complexity, breaking down silos, and spurring collaboration.
Flexible innovation. Cloudinary adopts cutting-edge technology with future-proof flexibility.
During an asset's lifecycle, teams can seamlessly collaborate on a cloud platform with a single-source repository and no gaps between asset management and delivery. Such a consolidation of disparate processes and functional groups effectively complements marketing and promotion campaigns.