Boost Your Efficiency, Security, and Marketability with Comprehensive DAM Education
Managing digital assets has become a key skill for professionals across various industries as the world becomes increasingly digital. But what exactly are DAMs, and why is it essential to have a solid understanding of their best practices?
Digital Asset Management refers to organizing, storing, and retrieving digital assets like images, videos, documents, and other multimedia files. These systems help manage the ever-growing volume of digital content and ensure that assets are easily accessible and secure.
For professionals, a robust understanding of DAM best practices is crucial to maximize efficiency, maintain brand consistency, and reduce operational costs. By enrolling in a DAM course, you'll be equipped with the knowledge and skills to effectively manage your organization's digital assets, making you an invaluable asset yourself. So, let's dive in and explore the world of Digital Asset Management courses!
Unlocking the Potential of Digital Asset Management Courses
In the ever-evolving digital landscape, continuous learning is vital for staying ahead of the curve, and DAM courses play a crucial role in this pursuit. The knowledge gained from these courses empowers professionals to effectively manage, organize, and protect their digital assets, ensuring that their businesses remain competitive and efficient. By investing in this education, you not only sharpen your skills but also demonstrate a commitment to staying informed and adaptable in the face of rapid technological advancements.
There are several key reasons why digital asset management courses are essential for professionals in various fields. Let's take a closer look at some of the most compelling factors:
Increasing demand for digital assets: As businesses rely on eye-catching visuals and engaging multimedia content, efficient management of these digital assets becomes crucial. DAM courses help you stay ahead of the curve by teaching you how to organize, store, and retrieve digital assets quickly and effectively.
Efficiency and productivity: Proper DAM can significantly streamline workflows and reduce duplicate work, saving time and resources. By mastering the art of DAM, you'll improve your team's overall productivity and ensure your business stays competitive.
Security and compliance: In an age where data breaches and cyberattacks are all too common, the secure storage and management of digital assets are of utmost importance. DAM courses equip you with the knowledge and skills to protect sensitive information and intellectual property while adhering to complex data privacy and copyright regulations.
Digital asset management courses offer invaluable insights and practical skills that can help you excel in your professional endeavors. By staying up-to-date with the latest DAM techniques and tools, you'll be well-equipped to tackle the challenges of the digital age and maximize your potential for success.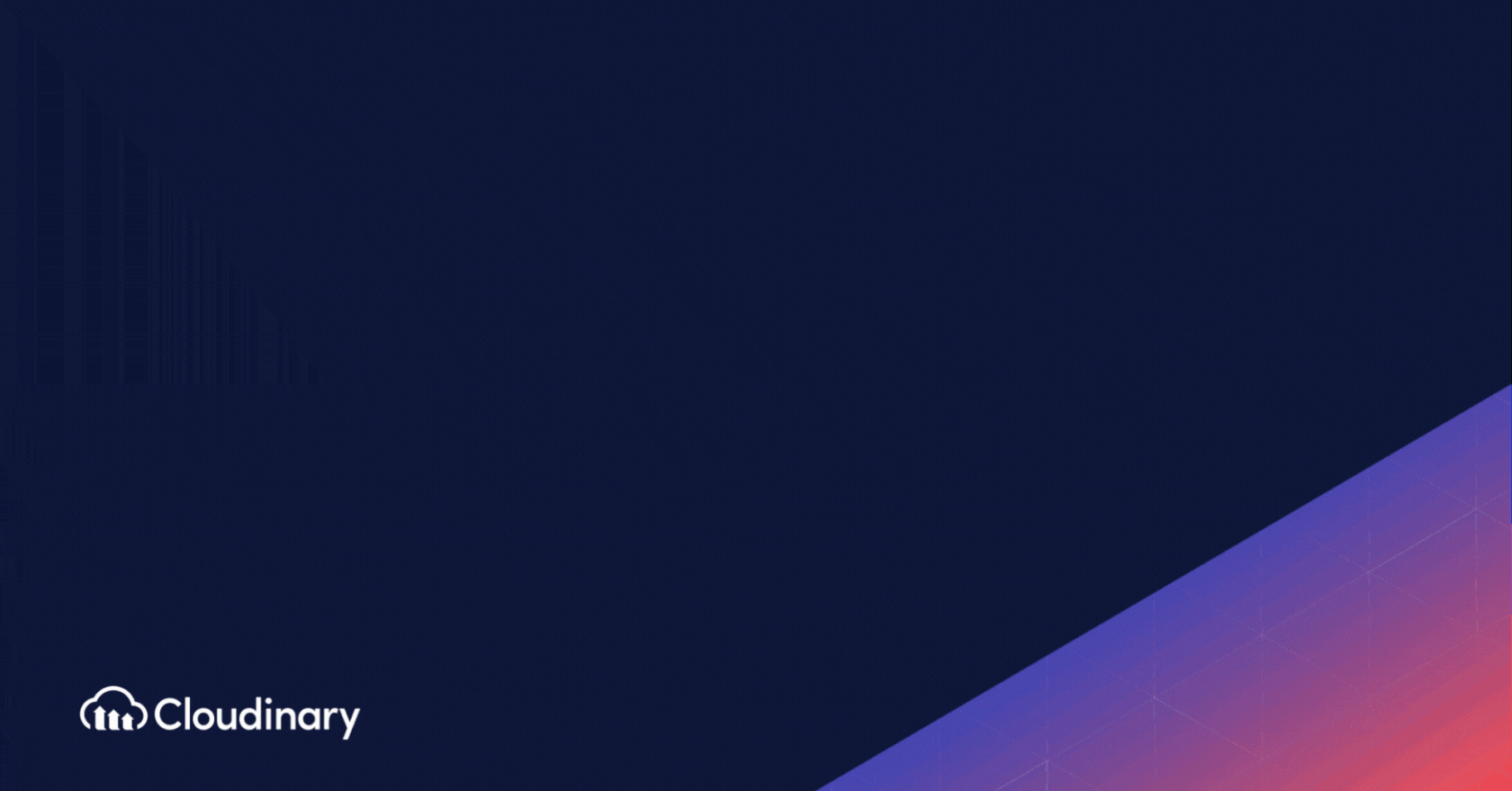 Discovering Cloudinary's Digital Asset Management Courses
Cloudinary is a leading provider of digital asset management solutions, offering a comprehensive platform to streamline the organization, storage, and retrieval of digital assets. With a focus on efficiency, security, and scalability, Cloudinary's DAM platform has become an essential tool for businesses and professionals across various industries.
The Cloudinary Academy Program
To help users make the most of their DAM platform, Cloudinary has developed the Cloudinary Academy – a dedicated learning platform that provides a range of training courses for all skill levels. From self-paced online courses and live webinars to custom training programs tailored to specific industries or use cases, the Cloudinary Academy offers diverse educational resources to suit every learner's needs.
Key Course Offerings
Cloudinary's digital asset management courses cover a wide array of topics to ensure that users have a comprehensive understanding of the platform and its capabilities. Some of the most popular courses include:
DAM Fundamentals. Learn the basics of digital asset management and how to effectively use Cloudinary's platform for organizing, storing, and retrieving digital assets.
Advanced DAM Techniques. Build on your foundational knowledge and explore advanced features and functionalities to optimize your DAM processes.
Cloudinary API and Integration. Discover how to integrate Cloudinary's API with your existing systems and workflows for seamless digital asset management.
Customized Training. Benefit from tailored training programs designed to address your industry's unique needs and challenges or specific use cases.
Certification and Continuing Education
By completing Cloudinary's DAM courses and obtaining certification, you'll gain increased credibility and marketability in the competitive world of digital asset management. Plus, staying up-to-date with the latest DAM trends and best practices through continuing education will ensure that you remain at the forefront of your field, ready to tackle the ever-evolving challenges of the digital landscape.
Schools' In – Are You?
Digital asset management courses are essential for professionals looking to stay competitive in today's digital-first business environment. You'll boost efficiency, security, and marketability by mastering the latest DAM techniques and tools. Don't miss the opportunity to enhance your skillset—explore Cloudinary's comprehensive training offerings and unlock your full potential in digital asset management.
Don't wait any longer – Check out the Academy today and take your digital asset management to the next level!