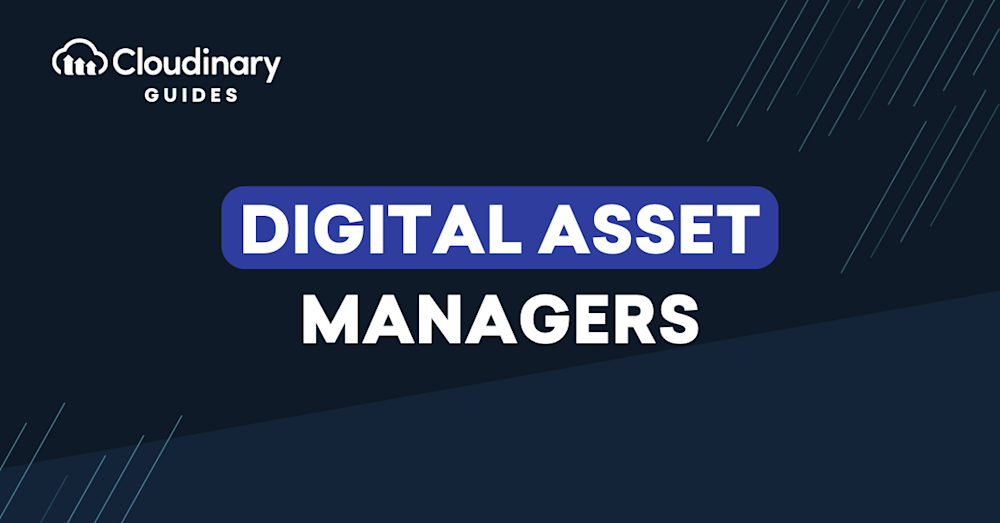 The Role
Digital asset managers are responsible for managing an organization's digital assets, including audio recordings, videos, and images; and text files, such as blog posts, ebooks, and marketing copy. They use Digital Asset Management (DAM) systems to acquire, catalog, manage, and protect these assets. DAM systems store and organize digital assets in a central location, which makes it easier to store, share, and track them.
DAM systems are designed to follow the natural lifecycle of digital assets. They can be used to manage rich media for marketing, news, film production, commerce, and other fields. These assets can include photos, videos, audio, presentations, and documents.
These systems can provide access to a brand's digital asset library, which can include images, videos, presentations, and documents. DAM systems can be used by employees, internal and external stakeholders, and clients.
Digital asset managers often administer the DAM system, serving as asset librarians and curators. They typically have a bachelor's degree in information science, computer science, or a similar area. They must have the right technical, analytical, and personal skills to collect and organize the company's assets in one place.
The Skills
Digital asset managers must be skilled in a variety of technical, analytical, and personal arenas.
Technical
Besides being comfortable working with metadata, taxonomy, digital rights, search facets, and web-publishing processes, digital asset managers must also have the following skills:
Familiarity with Content Management Systems (CMS), ticketing systems, project management tools, Product Information Management (PIM), and Enterprise Resource Planning (ERP) skills.
Working knowledge of markup and programming languages, such as HTML, CSS, and resources on the Windows, Linux, and macOS-based operating systems.
Good knowledge of marketing stacks, vendors, integrators, and resellers.
Analytical
Digital asset managers must be capable of:
Prioritizing tasks and assets.
Implementing efficient and effective systems.
Applying meaningful metadata tags to assets according to a consistent methodology.
Collecting and managing digital assets so that they are functional and readily accessible.
Personal
On the personal side, digital-asset managers must:
Work well with customers and colleagues, some of whom are not tech-savvy, both as a teammate and as a leader.
Clearly explain usage conditions and access procedures for the company's digital assets.
Patiently and empathetically enforce compliance with the related guidelines.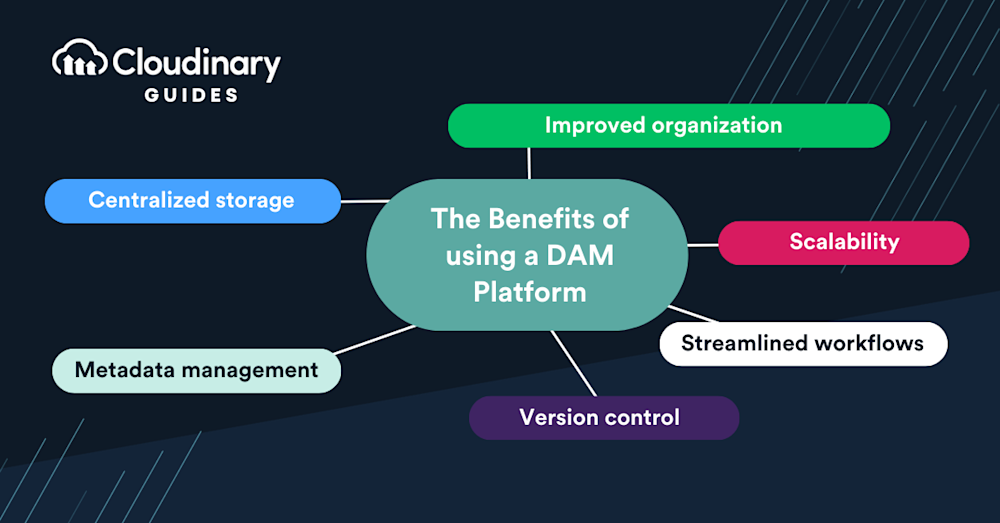 The Responsibilities
DAM solutions can help digital asset managers automate organizational workflows to improve productivity and efficiency company-wide. The table below highlights a digital asset manager's key responsibilities.
A Centralized Repository of Assets
Maintain a library with accurately cataloged assets, accompanied by details of the usage rights, current usage, and context.
Consistent Branding
Ensure that relevant and up-to-date versions of digital marketing assets are easily searchable and that only authorized personnel can change access permissions.
High Productivity
Establish efficient mechanisms for easy search and application of digital assets. Publish up-to-date and clear usage and licensing data.
Uniform Content Usage
Achieve uniformity of content usage by applying timestamps, automating content expiration dates, restricting channel assets, and enforcing company-wide compliance with content creation and distribution policies.
Informative and Timely Reporting
Analyze and report regularly on metrics that pertain to demographics of access, usage, and lifecycle of digital assets, including statistics on audience engagement.
Compliance with Licenses and Copyrights
Ensure that correct licensing and copyright information accompanies the content. Automate the deletion of published content upon license expiration.
Accurate, Descriptive, and Consistent Nomenclature
Ensure that the file names for digital assets are descriptive, accurate, consistent, and reflective of how the assets relate to the other files in the system.
Tagging of Metadata
Tag digital assets with the relevant details— such as the creation date, file name, file type, and file category—in the form of metadata for enhanced organization and ease of search and use. Verify that the IPTC metadata is saved in the file.
What To Look For In a DAM System
When choosing a DAM system, you should consider the following:
User interface (UI).

The design and layout of the DAM system, ensuring it's user-friendly.

User experience (UX).

The overall experience of using the DAM system, ensuring it's intuitive and meets user needs.

File types supported.

The variety of digital asset formats the DAM system can handle.

Users, licenses, and storage.

The capacity of the DAM system in terms of user access, licensing options, and storage capabilities.

Use of metadata.

The ability of the DAM system to effectively utilize metadata for organizing and retrieving assets.

Customer service.

The support provided by the DAM vendor to address any issues or queries.

Company stability.

The reliability and longevity of the DAM vendor in the market.
Setting Up a DAM Solution
Implementing a Digital Asset Management system requires a structured approach to ensure that it effectively addresses your organization's needs. Here's a recommended pathway to successfully set up a DAM system:
Conduct a strategic audit:

start by comprehensively reviewing all your digital assets to understand their volume, type, and organizational importance. This will help you discern your specific needs and identify potential gaps.

Choose the ideal DAM partner:

dive into market research to pinpoint potential DAM providers. Opt for vendors who align with your requirements and offer scalable solutions. Remember, the ideal partner offers not just a tool, but also long-term support and upgrades.

Determine your taxonomy and metadata structure:

design a clear and consistent naming convention for your assets. Craft a hierarchical structure that's intuitive, allowing users to locate assets efficiently. This involves categorizing assets in a way that resonates with your organizational operations. Additionally, consider how metadata will be used to further enhance asset searchability.

Implement integrations and workflows:

ensure the DAM system integrates seamlessly with other tools and platforms used within your organization, such as Content Management Systems (CMS) or marketing platforms. Streamline the asset lifecycle by automating workflows, reducing manual tasks, and enhancing productivity.

Set up roles and access permissions:

define user roles based on job responsibilities, ensuring every individual has access only to what they need. Clearly outline permissions for adding, editing, and deleting assets to prevent unauthorized modifications or deletions.
Problems in Traditional DAM solutions
Digital asset managers must tackle a slew of challenges when working with traditional DAM solutions.
Operations
A large volume of digital assets across numerous devices, channels, and locations
Different storage-sharing processes in use by different teams
The need to repurpose the existing assets to save time and resources
The time gaps between asset management and delivery, which result in inconsistent customer experiences
Creative Channels
Tagging of assets during upload for retrieval by other teams
Uploading and creation of multiple versions for each and every asset
Collection of feedback on work-in-progress assets
Marketing Channels
Manipulation or customization of assets for different marketing campaigns
Publication of assets in different channels
Access control for sharing with stakeholders
Dependency on creative and technical personnel
Development
Bottlenecks in development that result from manual tasks
Slow and bloated legacy systems that don't scale well and are difficult to maintain
Responsive adaptation of assets for delivery to various devices
Integration with the existing systems
What's Next?
The role of the digital asset manager is vital to an effective digital strategy. With a DAM system, digital asset managers can create a single source of truth for use across your company. They can enhance the value of your DAM system and are the best advocate for managing content in context.
Notwithstanding the significant benefits accorded by DAM solutions, the digital asset manager plays the most important role in managing your digital assets through processes that save time and money for the entire organization. Be sure to hire the right person and acquire the right tools for that job. In particular, experienced DAM managers are equipped with the expertise to do the following:
Optimize the DAM implementation.
Identify changes to the business and reflect them in the implementation.
Ensure that the implementation remains current, relevant, and consistent with the business needs.
Not surprisingly, the DAM manager's role is transitioning into a professional career and no longer simply assigned to a product manager or creative studio manager as an additional task.
DAM With Cloudinary in the Era of Dynamic Assets
Today, thanks to dynamic DAM solutions, digital asset managers are much more productive and efficient than before. They can automate workflows and numerous manual tasks, such as creating asset variants, tag with AI, and seamlessly collaborate with dedicated tools.
You can integrate dynamic DAM solutions with existing workflows and systems through robust APIs as well as into MarTech stack systems. The right DAM system can create peace of mind for all: product managers are free to work on assets in Product Information Management (PIM) systems; editors in CMS; and developers can hardcode assets into websites or apps.
The following characteristics of modern DAM solutions deliver compelling benefits:
The systems are cloud-based, according one central storage hub for access by all stakeholders, whether on site or remotely.
The systems are end to end, encompassing the entire asset lifecycle, including creation, storage, categorization, manipulation, optimization, approval, search, and delivery.
Powered by AI, the systems automate workflows and deliver assets at scale, saving time, bandwidth, and effort.
Media libraries are searchable with auto-tagging in multiple languages. Assets are dynamic and you can automatically adjust resolution, file format, and delivery device through an intuitive, simple interface.
Cloudinary is a stellar example of a dynamic DAM system. Do check it out.