If a picture is worth a thousand words, how many would a video merit?
The past years have seen a massive growth in creation and consumption of video, simultaneously forging content promotion on media networks like YouTube, Vimeo, WhatsApp, LinkedIn, and Instagram. Given that growth, have you considered how video could spruce up your marketing strategy? Not surprisingly, Google favors video, and with YouTube being the second largest search engine after Google, it's all too obvious why video is instrumental in raising SEO ranking.
However, hosting videos on social networks incurs a load of associated costs. That's why the AV1 technology has come into play to reduce the streaming bandwidth required for end-users worldwide.
This article chronicles how to compress media files, especially videos, and then optimally deliver them without losing quality.
What Are Codecs And Why Are They Necessary?
As software that compresses and decompresses videos, photos, and audio in and out of various formats, codecs contain two components:
An encoder for compressing files
A decoder for decompressing files
You should compress videos with a codec before delivering them to users' devices. Absent codecs, streaming services might never have been possible. For example, not compressing a 4K movie with a codec would mean having to store and stream it in its uncompressed state, which could be a 5-TB file.
Codecs are essential throughout the streaming lifecycle, from shooting and editing to storing and encoding for delivery. In fact, streaming media would be impossible without codecs—at least not for the modern mobile devices. Companies would then have to host and manage larger files; data providers would need to transfer much more data; and end-users must store substantially more material—even if only temporarily.
Many codecs are in use today. Some are free; others (e.g., AVC, aka H.264) require license fees. Here are the popular ones:
PKZIP: for data
JPEG, GIF, and PNG: for still images
MP3 and AAC: for audio
Cinepak, MPEG-2, H.264, and VP8: for video
How Do Media Codecs Work?
Encoding means compressing files for efficient editing, storage, and sharing. Decoding enables end-users to open and access content with a suitable application or player, such as VLC media player. For interoperability, encoders and decoders must share a standard format, such as AV1.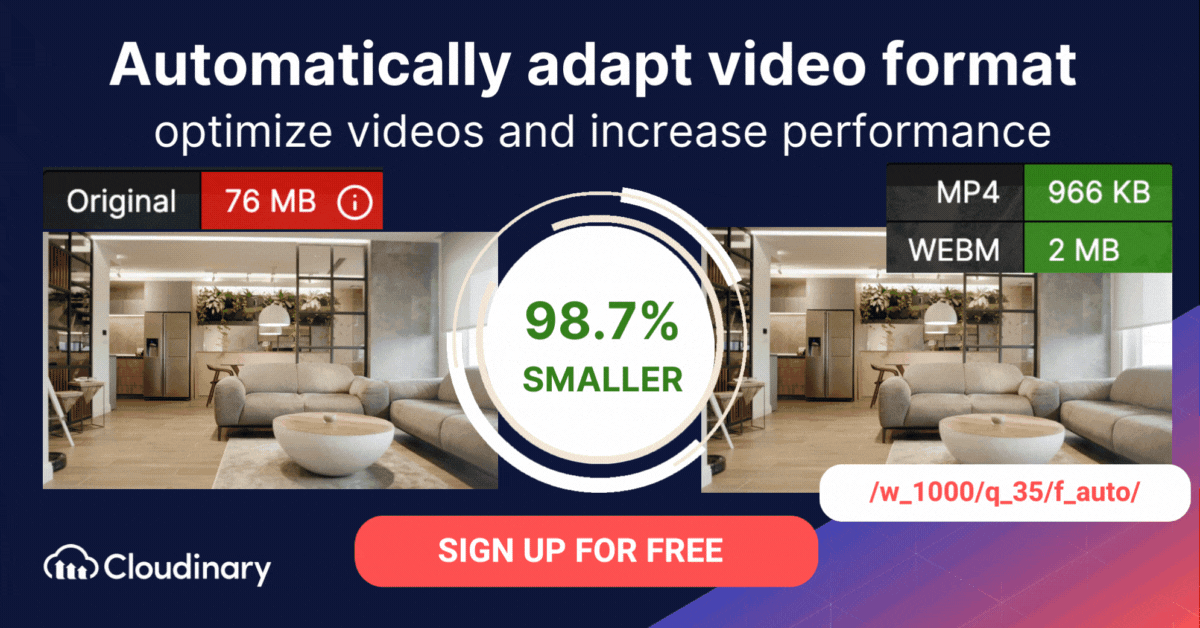 What Are the Metrics of Video Codecs?
Two critical metrics apply to video codecs: bitrate and quality.
According to Android Authority, the higher the bitrate, the larger the encoded files and hence the greater the amount of data end-users must stream. As the bitrate changes, so does the quality, i.e., less data leads to lower fidelity and less accuracy of the source material.
What Is AV1 And What Are Its Characteristics?
Comparable to other video-streaming technologies with patents that cost a hefty fee to use, AV1 is an open-source and royalty-free video codec developed by the nonprofit Alliance for Open Media, which promotes media codecs, formats, and technologies for the web. Because it's free, AV1 might be the future for streaming platforms like Netflix, Google, etc.
Also, AV1 operates on the server side and works better at a lower bitrate. Regardless of the type of Android device, AV1 saves data with up to 20% efficiency, transmitting high-quality video online even where bandwidth is constrained.
What Are the Other Common Video-Streaming Technologies?
Below are three other common video-streaming technologies, all of which are laden with royalty claims and patents:
Moving Picture Experts Group (MPEG-2): for DVDs, satellite TV, digital broadcast TV, etc.
AVC, also called H.264: for Blu-ray discs and many internet-streaming services.
HEVC, also called H.265: for 8K TV.
How About a Few Further References?
For more details on AV1, visit the AOMediaCodec Community wiki. In addition, read these articles: