Powerful HTML 5 Video Player
Customizable player based on video.js that supports adaptive bitrate streaming, custom controls, analytics, playlists and ads.
Create custom video player controls and trigger other custom behaviors in your application
Define recommended videos that include title, subtitle and description when setting a player's video source.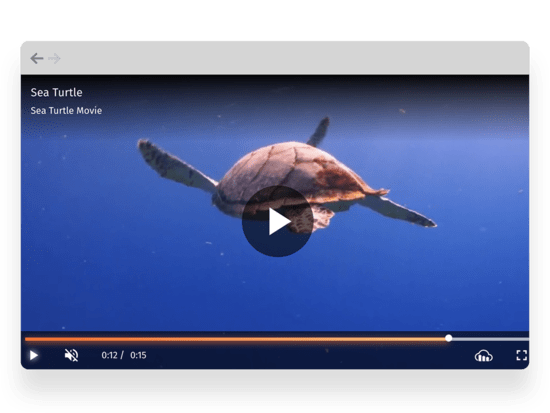 Flexible Media Library Widget
Insert into your favorite content management system or web application and enable your users to select images, videos and other media assets that can be dynamically mapped to your design and workflow.
Use inline or as a modal dialog, define whether users can insert one or many assets at a time, and easily set up default transformations to be applied to all selected assets.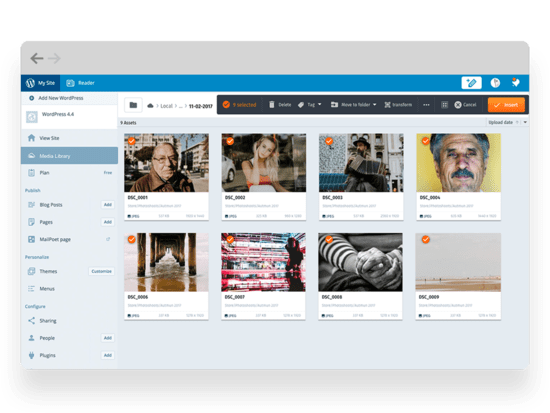 Browser-based Upload Widget
Eliminate the need to create your own custom upload capabilities with the Cloudinary Upload Widget that provides a responsive interface to support upload from any desktop or mobile application.
Easily upload from a variety of sources, from your local device to social media sites like Facebook and Instagram. Drag and drop assets, support interactive cropping and generate thumbnail previews.