Confession: I'm kind of addicted to hackathons. Ever since graduating from Coding Dojo earlier this year, I've been on the hunt for new places to expand my skills and meet new people in the tech space. iOS Developer Camp's 10th Anniversary event bowled me over. Initially, because of its length. 48 hours? Yeesh. I had no idea that those 48 hours would change my life. But let's first get a little backstory on my favorite topic: dogs.
Every night, I head to the dog park with my one-year old puppy, Pokey, who I adopted in February 2017. Coming out of a very anxious and depressed period of my life, I was amazed to find that having a dog opened all kinds of doors socially. Both Pokey and I have made tons of friends at the dog park. However, we only see them sporadically because of differing schedules. I've rarely met someone enough times at the park to feel comfortable asking for their contact information.
That's where I came up with the idea for Pawsy (pronounced "posse"). Pawsy is a matchmaking service for dogs, pairing up buddies for playdates based on compatibility. It's kind of like Tinder… for dogs.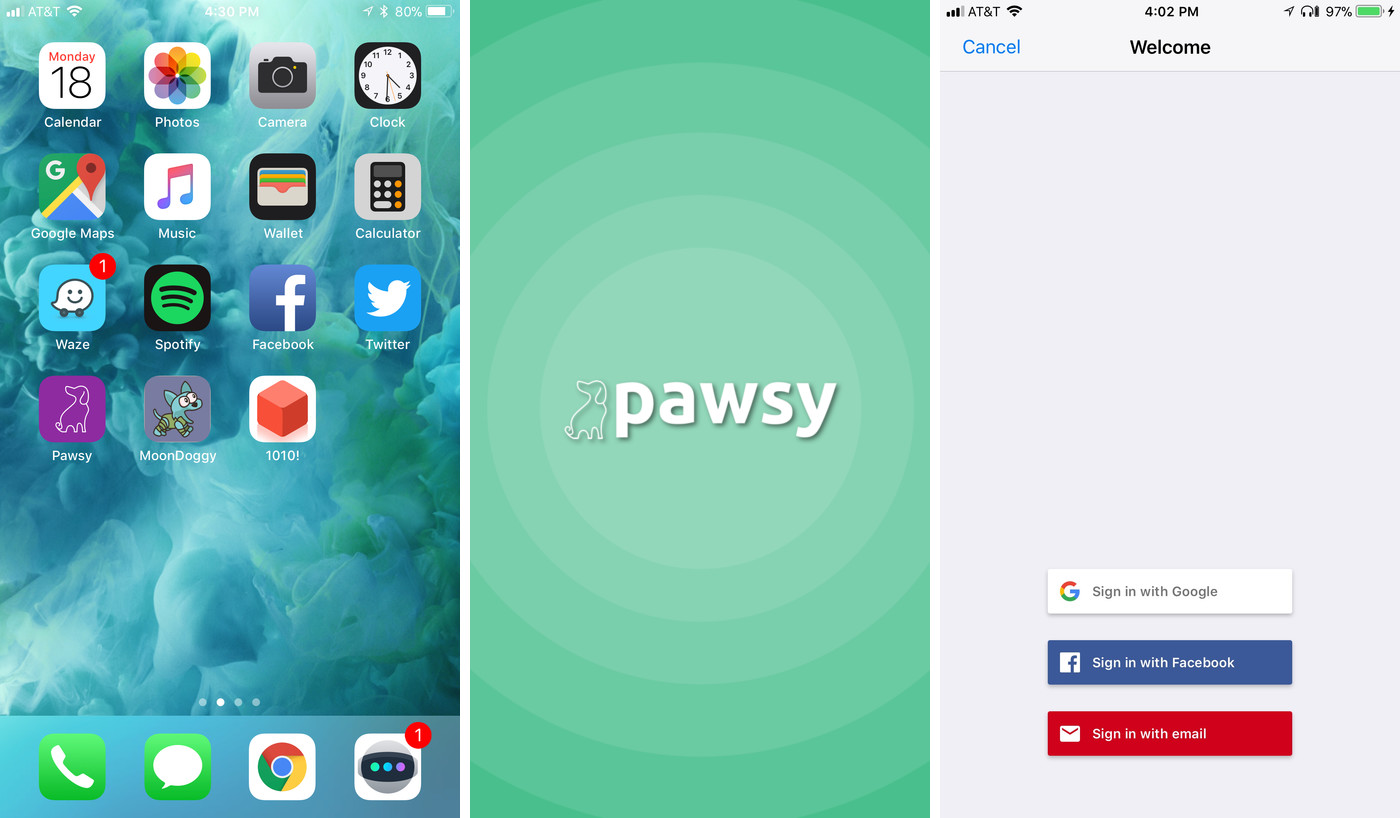 At DevCamp, I pitched the idea for Pawsy on the first night and was overwhelmed by the positive responses I received. Tons of people came over either to offer their expertise or simply to tell me they liked my idea. A team formed, and we were off! At the event, I worked with Dan Zeitman to learn about the Cloudinary API. Their Swift SDK is a fantastic tool for handling photo uploads, storage and editing. While we didn't get time to implement the API during the hackathon, Cloudinary's services have become an integral part of Pawsy's future development.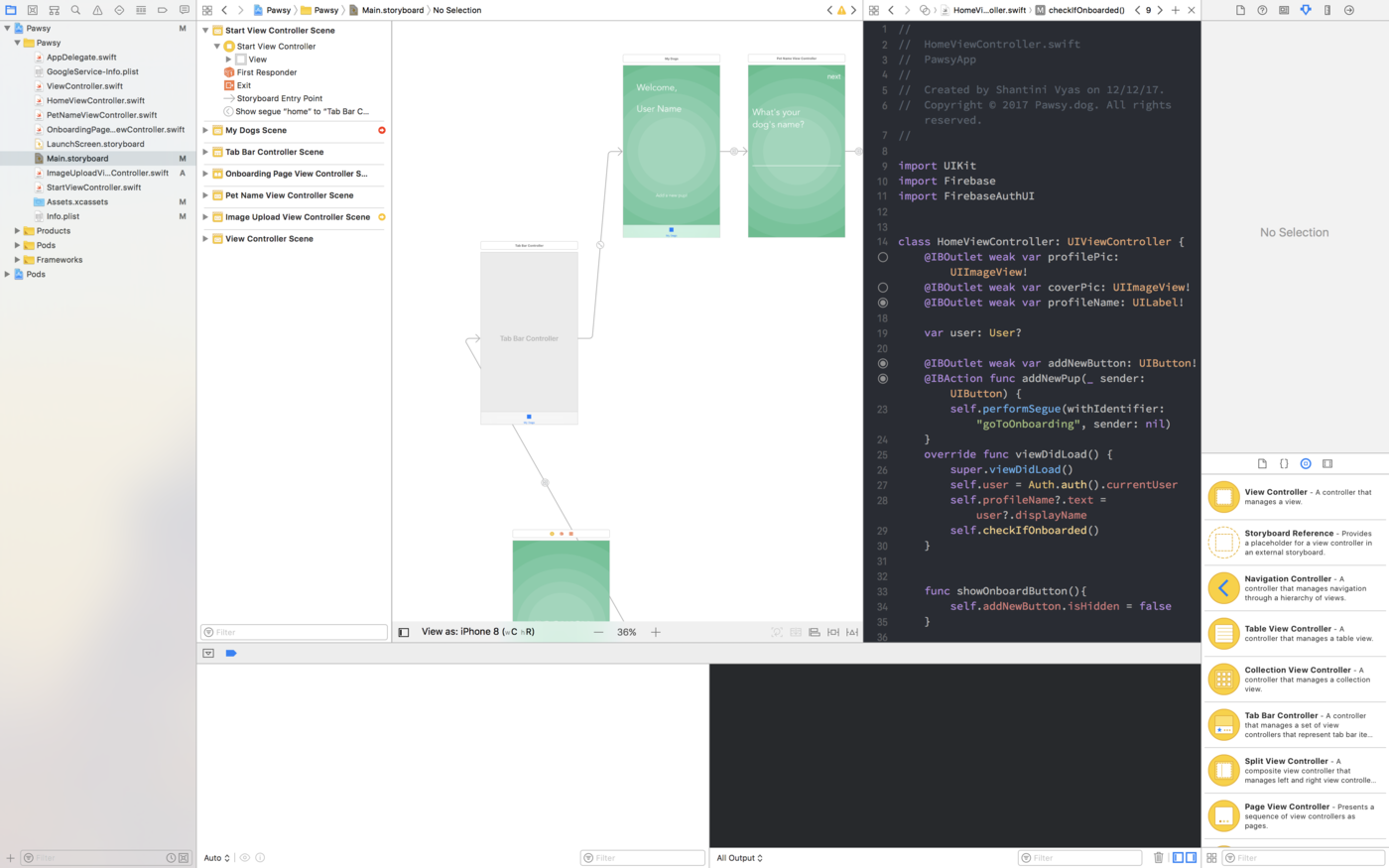 During the second night I met so many people working on really amazing things – from a young girl who made a singing competition app to Eric Oesterle, who made an app to fly a drone, and with whom I chatted until the sun came up. People came by and provided me with suggestions for features to put in the app, and advice on how to get funding and exposure for it. I didn't feel competition so much as community. Without even asking, I gained mentorship from several outstanding individuals. It was just an unparalleled experience.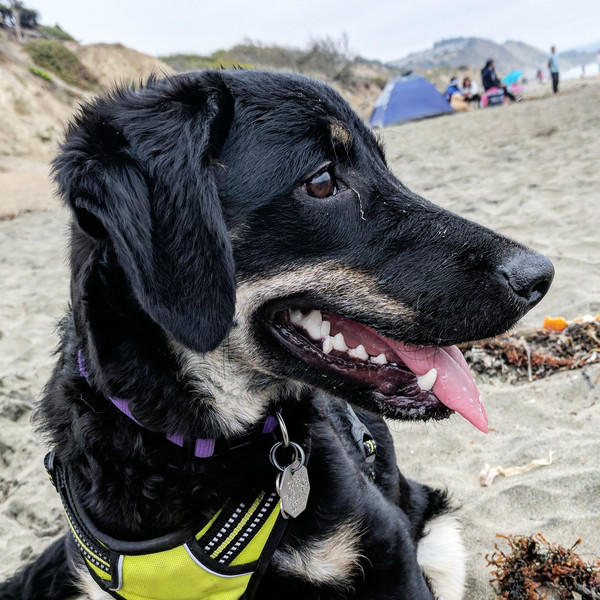 After presenting our prototype, many people encouraged me to ship Pawsy as a real service, and that's exactly what I'm doing. Pawsy will be ready for early testing soon, and has a Kickstarter, which you can find here.