We're pleased to announce our official partnership and new integration with Salesforce Commerce Cloud, one of industry's most scalable and trusted platforms for ecommerce websites, enabling many of the world's biggest brands to provide personalized experiences for shoppers that span web, mobile, social and in-store. What's more, because Commerce Cloud is integrated with Salesforce CRM, brands can deliver completely unified experiences for customers that extend well beyond commerce to include marketing, customer service and more. We're excited to bring the power of our award-winning image and video management capabilities to Commerce Cloud brands and their customers.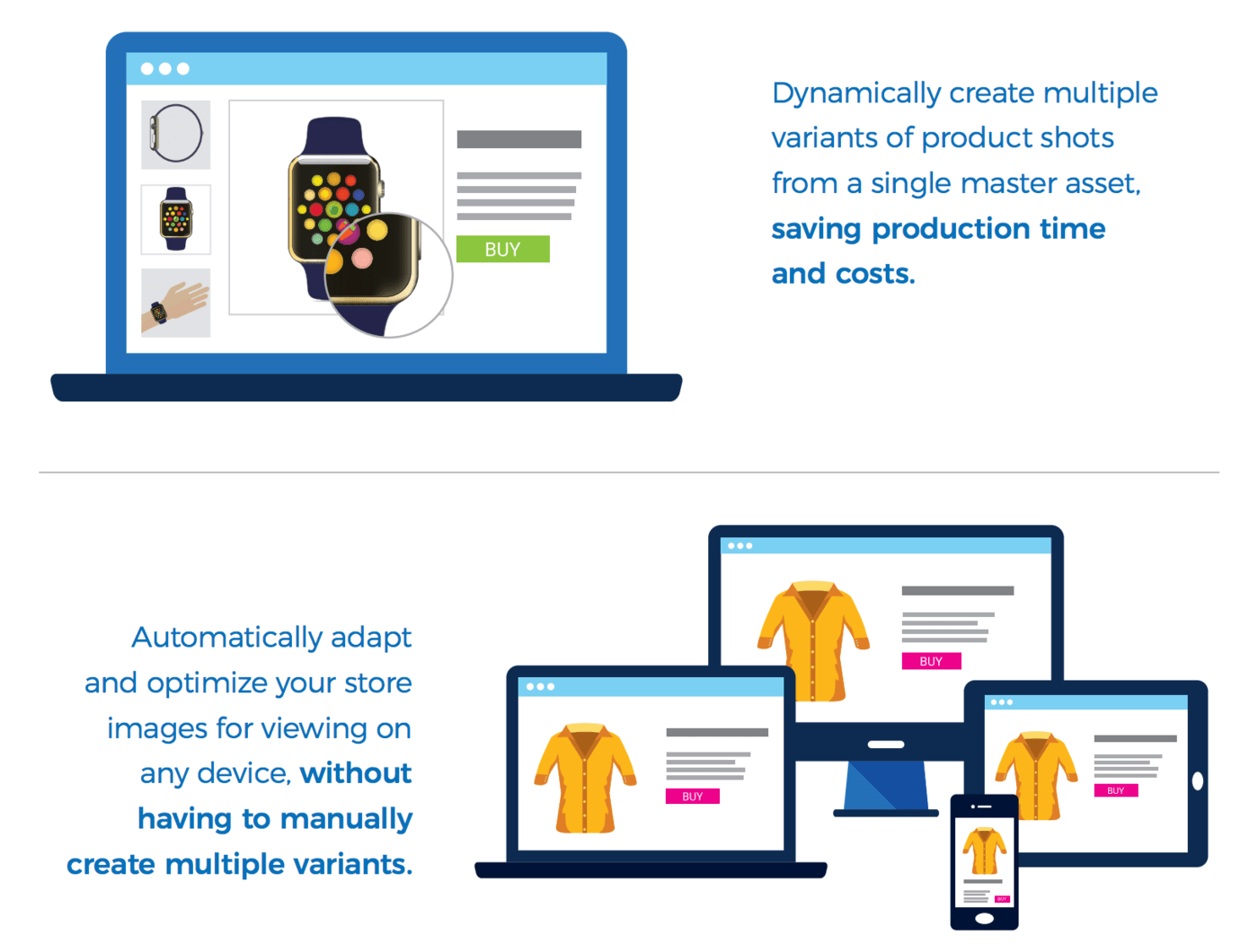 Images and videos are at the center of visual storytelling and for ecommerce they are critical for business. Offering comprehensive product galleries and showing products at all relevant angles improves engagement, and better engagement leads to higher conversions. 79% of shoppers who are dissatisfied with website performance are less likely to buy from that site again and 80% of consumers say that product videos give them confidence to buy. But all these images and videos can also negatively impact page load times, conversion rates, and even SEO if not managed and optimized properly; time brands don't have since the average customer will wait just three seconds or less before moving on.
The Cloudinary integration with Salesforce Commerce Cloud enables ecommerce providers to quickly and easily enhance their digital media assets and automatically manage and publish that content to deliver optimal shopping experiences across any browser and mobile device. Users simply upload one version of an asset and can manipulate it in thousands of ways for any need or campaign – from product shots to store banners. Cloudinary can also automatically transform the media to ensure the best possible quality, while minimizing file size to provide the best overall end user experience.
Note:
A Cloudinary account is required to use the extension and anyone can access Cloudinary's free plan and upgrade as their needs grow.
You can also find Cloudinary on the Salesforce Commerce Cloud Marketplace.
Any questions about the integration with Salesforce Commerce Cloud or how to get started with Cloudinary for free today, please comment below. We hope to work with you soon!