A recent industry report stated that e-commerce will account for 20% of global retail sales by the end of 2022, up from10% just five years ago. Clearly, the genie is out of the bottle. If a brand is going to stay relevant and competitive they've got to up their e-commerce game, adding another layer to the e-commerce cake is consumer expectations. Visitors to e-commerce sites expect an experience on par with an in-store visit, one that makes the shopper feel like they're getting the help, information, and engagement they would in real life. Whether it's spin sets, shoppable videos, or AR/VR, brands need to create the kinds of rich media content that produces the experiences customers expect.
In this post we'll explore some of the challenges brands need to overcome, like getting from photoshoot to web in just a few steps, and how it's possible with Cloudinary.
Rich media files go through a long and complicated journey from the production studio to the photo and/or video editors, to the creative desks, and finally the front-end developers. Factor in multiple iterations, approvals, last minute changes, etc. and before you know it days, even weeks have passed.
Most of the lag time is caused by manual, time-intensive processes.
No one in the workflow is spared. Often during production different file formats need to be accounted for, adding time to shoots and more raw files to be edited. When it comes to time for creative review there are dozens of variations to examine. By the time the media reaches development there are still more micro-transformations that need to be completed or compressed in order for the images to load fast, on the right device, in the right format. All while the clock ticks…
One brand, James Hardie, the global leader in interior and exterior building products, was all too aware of how the complex content workflow was impacting their time to market. What nudged them into action was a significant uptick in ecommerce. After a reevaluation of their strategy James Hardie moved to Cloudinary's Digital Asset Management platform and centralized its image assets. The move to a single, accessible image repository available to multiple teams streamlined workflows and resulted in:
A 50% reduction in asset preparation time from photoshoot to publication
Increased cross-team efficiency gains by eliminating manual image requests
Completed critical image-related needs in seconds, not weeks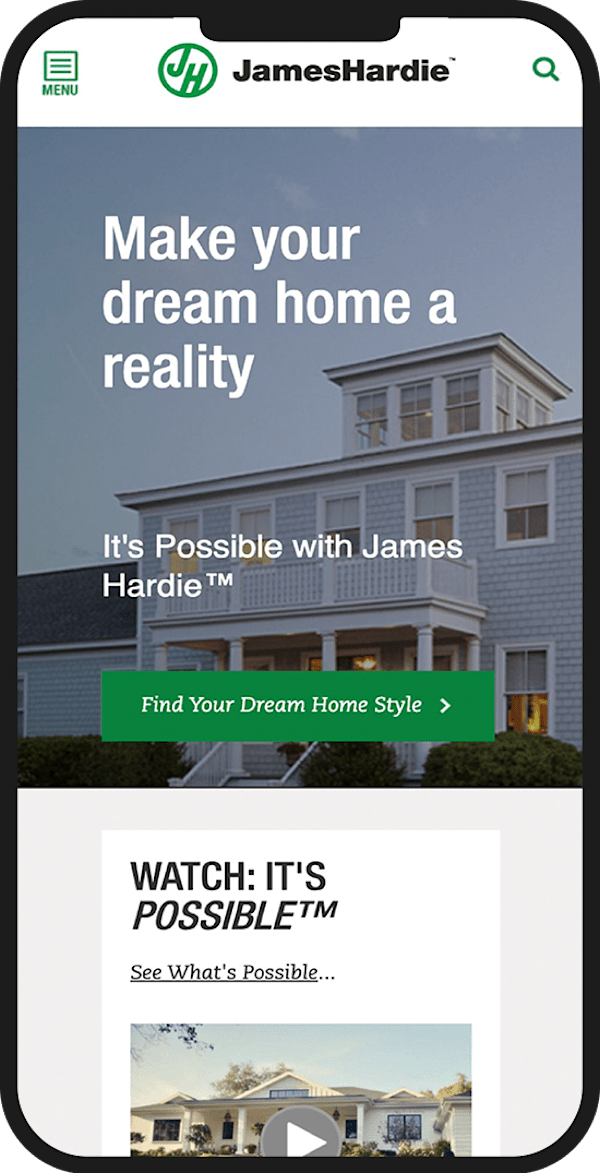 The best, perhaps the only, way to manage anything beyond the human scale is to enlist Artificial Intelligence. Which is the best way to tackle the colossal task of optimizing media at scale.
Beyond the sheer volume of effort that goes into media optimizations, there are other issues to contend with among them resolution. High-resolution images need to be available everywhere across the website and be mobile-friendly.
Another issue is automation of the production of high-quality images for every device and channel the user is accessing (website, mobile, paid, social, etc.). Add to this pain, accessibility or permissions. In a given workflow it should be easy to manage the approval process, to verify permissions, and make the necessary edits before moving content into public collections.
And lastly, once the media has been moved to the public collection, the ability to create variations of the same image, for example, present a sweater in the colors it's available to the shopper, or to add pleasant, or remove obtrusive, backgrounds.
AI-powered automations and optimizations transform a once time consuming process into an near-instant and universal update. Another AI-based bonus only Cloudinary can offer is background removal, automatic tagging, object-specific cropping, and auto-responsive product galleries.
What were once some of the biggest challenges in the content creation workflow can now be automated with, Cloudinary's intelligent automation and content-aware machine learning solution. Let's start creating digital experiences that feel as realistic online as in-store, today.
Contact us and start accelerating your content workflows.