+
Image

And Video

Management In The Cloud
Cloudinary is the image back-end for web and mobile developers. An end-to-end solution for all your image-related needs.
Image
Upload
Cloud
Storage
Powerful
Administration
Image
Manipulation
Fast
Delivery

The easiest way to manage images and videos when running on AWS
Cloudinary is the market leader in cloud-based image and video management for web and mobile applications. Used by about 100,000 web and mobile developers worldwide and managing billions of images, Cloudinary is the choice for companies that want to upload, store, manipulate, optimize and deliver images and video efficiently and effectively.
Built on AWS itself, Cloudinary is able to offer a unique set of features specially customized for platforms running on AWS or using CloudFront CDN: Private S3 Buckets migration support, S3 upload mapping allows dynamic on-the-fly manipulation, optimization and delivery.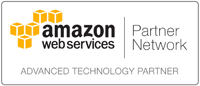 280,000 customers from startups to enterprises manage

15

000

000

000+

images with us
AWS Centric Feature Set
Move your entire image management pipeline to Cloudinary
Upload files using Cloudinary's API from your back-end application, directly from your visitors' web browsers or mobile apps without any server-side component. Apply complex image transformations in advance or on-the-fly using dynamic URLs.
Upload from Private/Public S3 Buckets
Leverage Cloudinary's internal S3 storage mechanisms, automatic backup with multiple revisions. Alternatively, you can keep utilizing your existing AWS S3 or other storage solution and have your files manipulated on-the-fly from their original location without paying high network egress fees.
Migration and Automatic Upload Mapping of S3 Images
Apart from a one-time bulk migration, Cloudinary's smart URL-based transformations allow your to retrieve images in realtime from public HTTP URLs or your protected S3 buckets, with a simple URL.
Powerful URL-Based Transformations
From a single hi-res image, Cloudinary can generate all your required thumbnails, on-the-fly, using a simple URL. Use face detection based cropping to perfectly frame your photos. Deliver responsive images via a fast image CDN to any device and Retina display, at any pixel density.
Automatic Scaling and Peak Handling
Cloudinary's service includes a multitude of powerful cloud-based upload and transformation EC2 servers ELB, SQS, Route53 and S3 storage. Each server is optimized to handle a very high rate of uploads, downloads, and complex image transformations. Cloudinary's servers automatically scale and will easily manage large traffic peaks. Elastic load balancers are used to distribute the load between all our servers.
Optimized Resource Delivery
Cloudinary integrates with leading Content Delivery Networks (including Amazon CloudFront) with thousands of global delivery servers. Correctly utilizing the CDNs with advanced caching techniques allows Cloudinary to offer efficient delivery of web resources to your visitors all around the world. Cloudinary's integration and optimization magic is performed behind-the-scenes and is completely transparent to you.