eCommerce is a dynamic business. Visitors are constantly checking sites for the best deals or their favorite products, adding to their wishlists and exploring product recommendations from friends and influencers. At the same time, online vendors rely on numerous techniques - such as optimizing page load time, using sharp product images and aggressively targeting ads - to draw in shoppers and convert clicks into cash.
When looking for that competitive advantage and an improved shopping experience, one way for business owners to stand out is to include a 360 Degree Product Viewer.
This post will show how you can easily build your own 360 degree product viewer.
Note
All code Snippets will be located in gist.github.
You may have sharp and crisp images of your product. But in this tutorial, we'll take it up a notch by adding a twist. We're going to use a few features unique to Cloudinary. Take a very short video of your product capturing all angles you would like a potential buyer to see once the product is online.
Be sure to get all angles of the wrist watch in a short video
The 360 Degree Product Viewer requirements:
Set Up
In an index.html file, reference the libraries for the tools mentioned above at the beginning of the file:
In the body of the index.html file, we'll add the UI container for an upload button and a 360 display product container: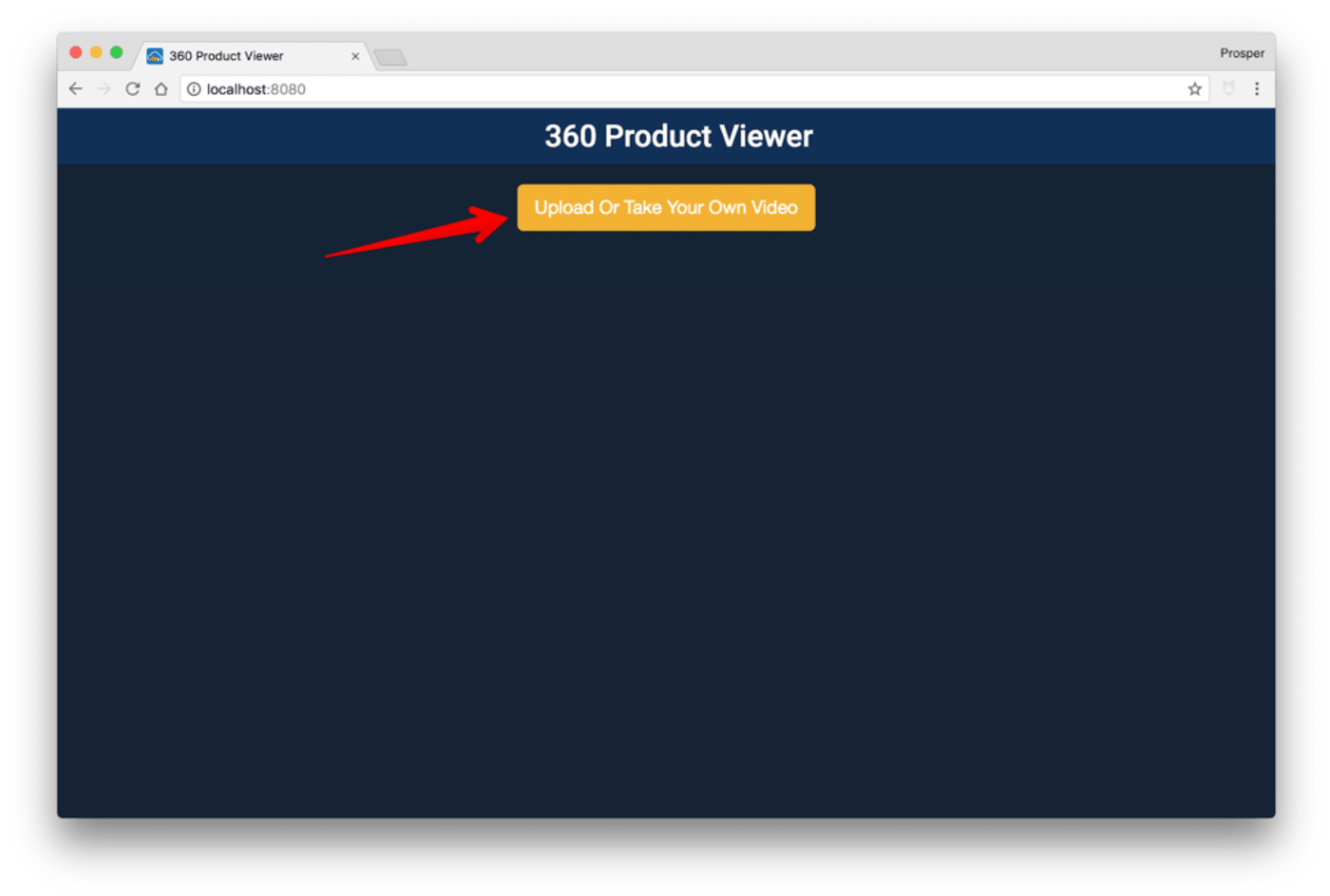 Let's add code for the widget function in the <script></script> tag just before the <body> tag.
Note
Replace
cloud_name
with yours from the Cloudinary dashboard.
We called for the openUploadWidget function, which pops up a display upload widget for us to upload the product video. In the callback function, we computed the frame gap from the video duration and specified amount of frames obtain from the video per time. In this example, it is set to 100. Then Cloudinary calculates the size of the images based on the viewport and calls the build function.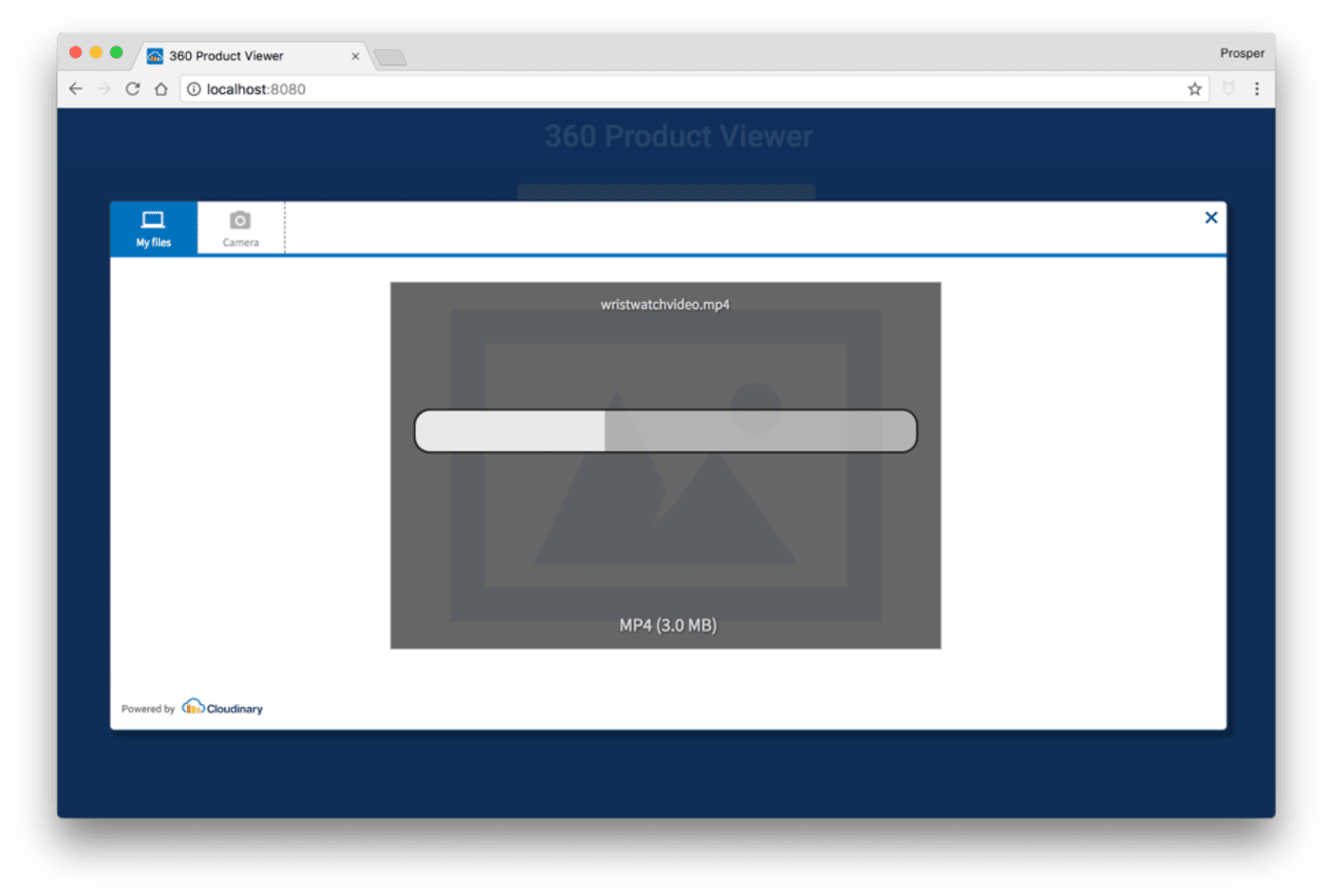 The build function does the 360 degree magic:
After the video has uploaded, click the image while dragging the cursor from left to right and back. How's the experience? Check it out for yourself!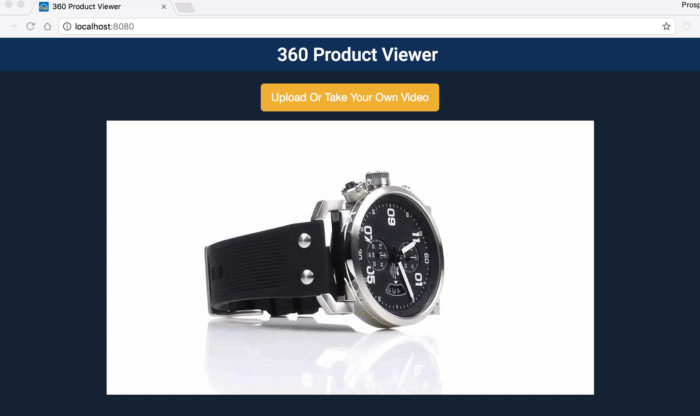 The 360 degree product viewing experience gives eCommerce vendors the advantage needed to showcase your product in a more realistic 3D fashion and improve sales. Apart from greatly improving the eCommerce experience, the 360 degree viewer can be used in countless other ways:
Travel - Travel experiences are displayed to help travelers understand what to expect before embarking on a journey, from the interior or exterior of a hotel to different adventures.
Real Estate - Prospective homeowners can invite themselves into the homes they want to explore.
Event Promotion - Showcase your event or venue by enabling attendees to see the event experience at the point of purchase.
For fun- Upload your own video now to test it out!
See the full demo in action!
---
Have a look at these articles: