Cloudinary Cartridges for Salesforce Commerce Cloud
Enable visual storytelling on Salesforce Commerce Cloud. Create, Manage, and Deliver Dynamic Visual Experiences
BETTER TOGETHER
Salesforce Commerce Cloud enhanced by Cloudinary
Bring products to life on all digital properties with videos and images that are high quality, high performant, and responsive—across every screen. Build custom product galleries with videos, images, 360 spin sets, and 3D models automatically optimized for faster loading on any screen. You can effectively showcase your products with a responsive gallery of images and videos that are automatically optimized for fast loading.
Create once, publish everywhere
Upload original, high-resolution videos and images from any source to a centralized media library and automatically adapt them to fit the store design and the viewing context.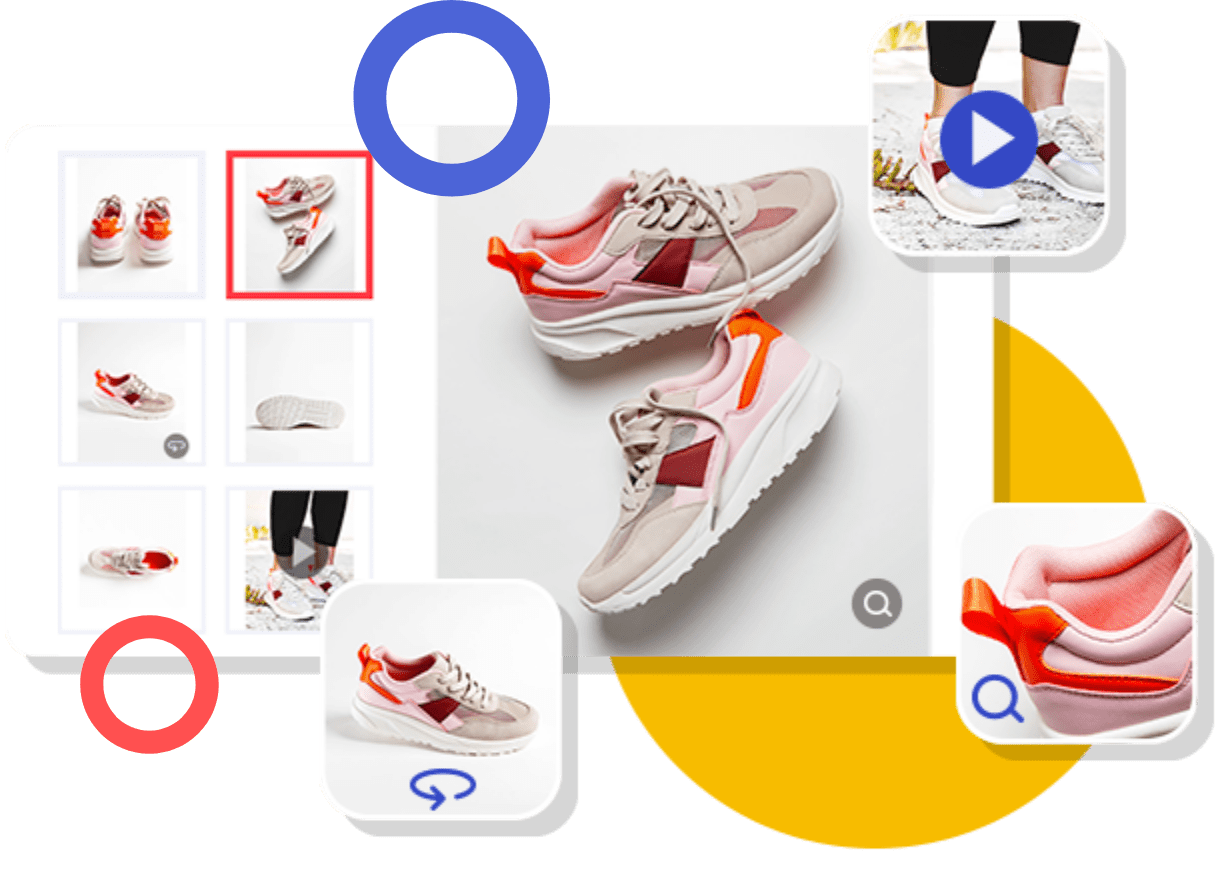 Personalize visual campaigns
Customize videos and images with a wide range of manipulations for personalization, badging, changing backgrounds, visual effects, and enhancements.
Publish videos instantly
Automatically transcode and deliver videos in the most efficient format and codec and adjust their quality compression for smooth streaming with no visual degradation.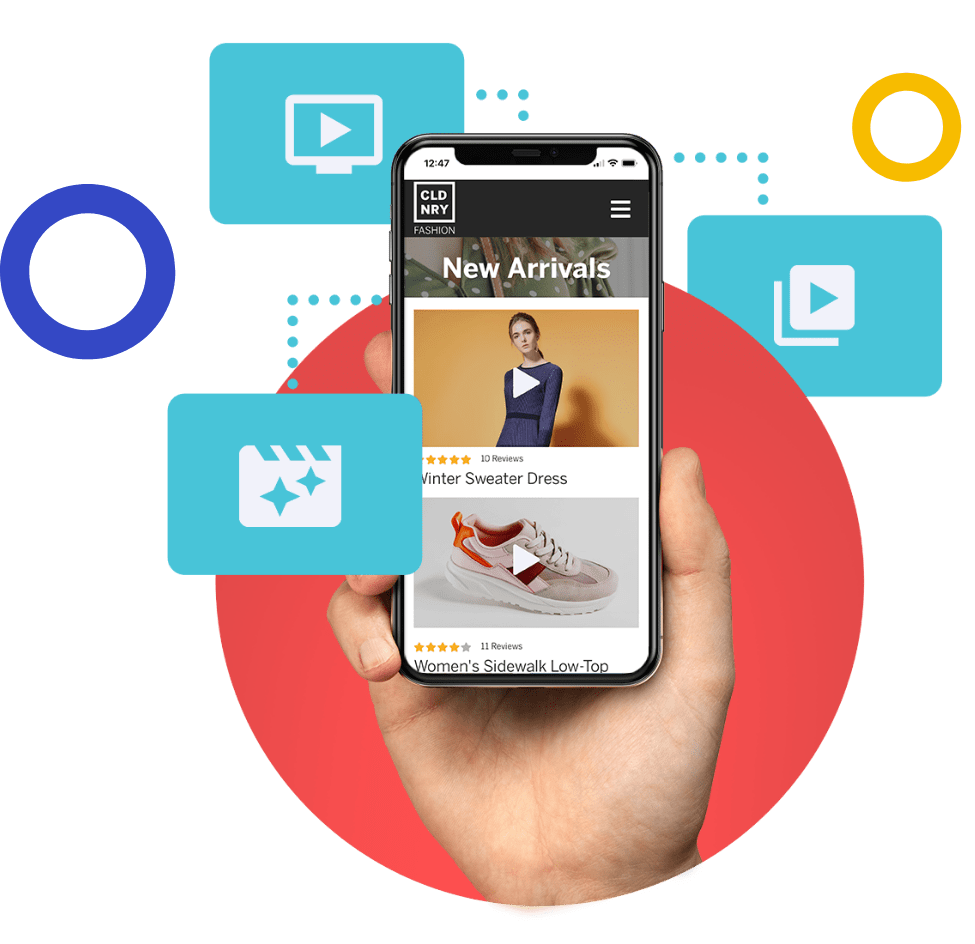 Innovate with AI and ML
Effortlessly adopt innovative, AI-powered technologies, such as content-aware cropping, responsive product galleries, background removal, and shoppable videos.
Simplify the tech stack
Enable creative, marketing, and development teams to work together&emdash;on one platform&emdash;for managing, optimizing, and delivering videos and images.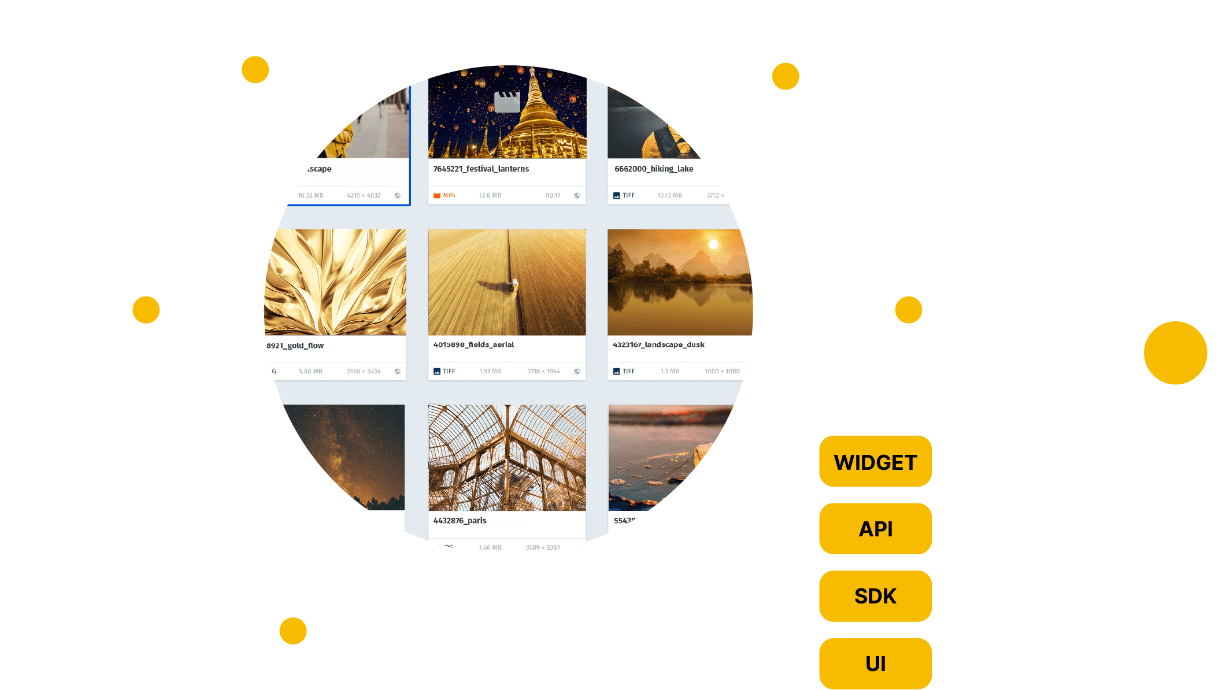 Deliver content anywhere, including China
Accelerate media delivery with dynamic switching between different CDN providers to route traffic via the fastest-possible path. Or, continue using your current CDN.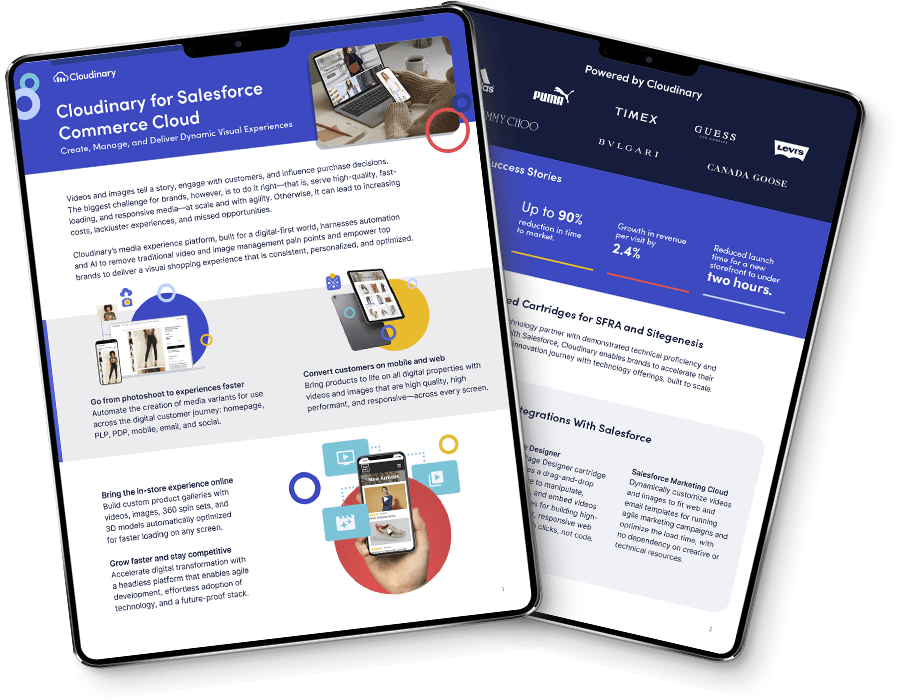 Cloudinary for Salesforce Commerce Cloud
Create, manage and deliver dynamic visual experiences.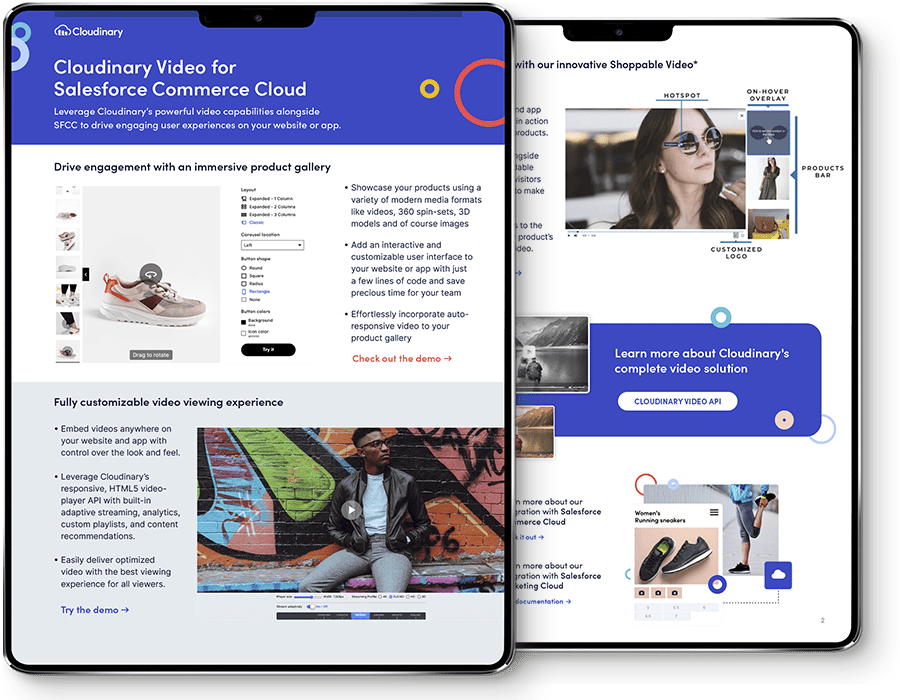 Cloudinary Video for Salesforce Commerce Cloud
Leverage Cloudinary's powerful video capabilities alongside SFCC to drive engaging user experiences on your website or app.
Salesforce customers bring their brands to life online with Cloudinary
Cloudinary is trusted by thousands of retailers (B2C and B2B) and marketplaces. Over a million developers and iconic brands rely on Cloudinary's solutions to create memorable experiences.
Growing conversions thru faster load time
As leader in B2B racquet sports equipment in France and throughout the world, when Babolat began planning the redesign of its brand e-commerce website, it knew it needed a digital asset management (DAM) solution to be at the center.
Babolat selected Cloudinary for its modern approach to DAM, as well as its ability to deliver dynamic transformations of images and videos, and mobile responsiveness &emdash; all of which were critical for positioning its brand as it moved into the consumer market.

40%
Integrations with Salesforce

Site Cartridge
The certified Salesforce Commerce Cloud cartridge enables brands to automate the process of manipulating, optimizing, and delivering videos and images for your entire product catalog.

Page Designer
The Page Designer cartridge provides a drag-and-drop interface to manipulate, optimize, and embed videos and images for building a high performant, responsive, content assets – with clicks, not code.
Our new integration with Salesforce Commerce Cloud
Introducing the Cloudinary Integration With Salesforce Commerce Page Designer for B2C
Commerce Innovation Series: How Business Users Can (Simply) Create Their Own E-Commerce Experiences
Embed images and videos from your Cloudinary account into pages created with Page Designer
Simplify and automate the process of transforming, optimizing, and delivering images and videos throughout your entire Commerce Cloud store
Contact Us
Privacy Policy: Cloudinary is committed to protecting your information
security. For more details, please see our privacy policy.