Automated
optimization and delivery
Leave image and video format and quality optimizations to Cloudinary Media Optimizer.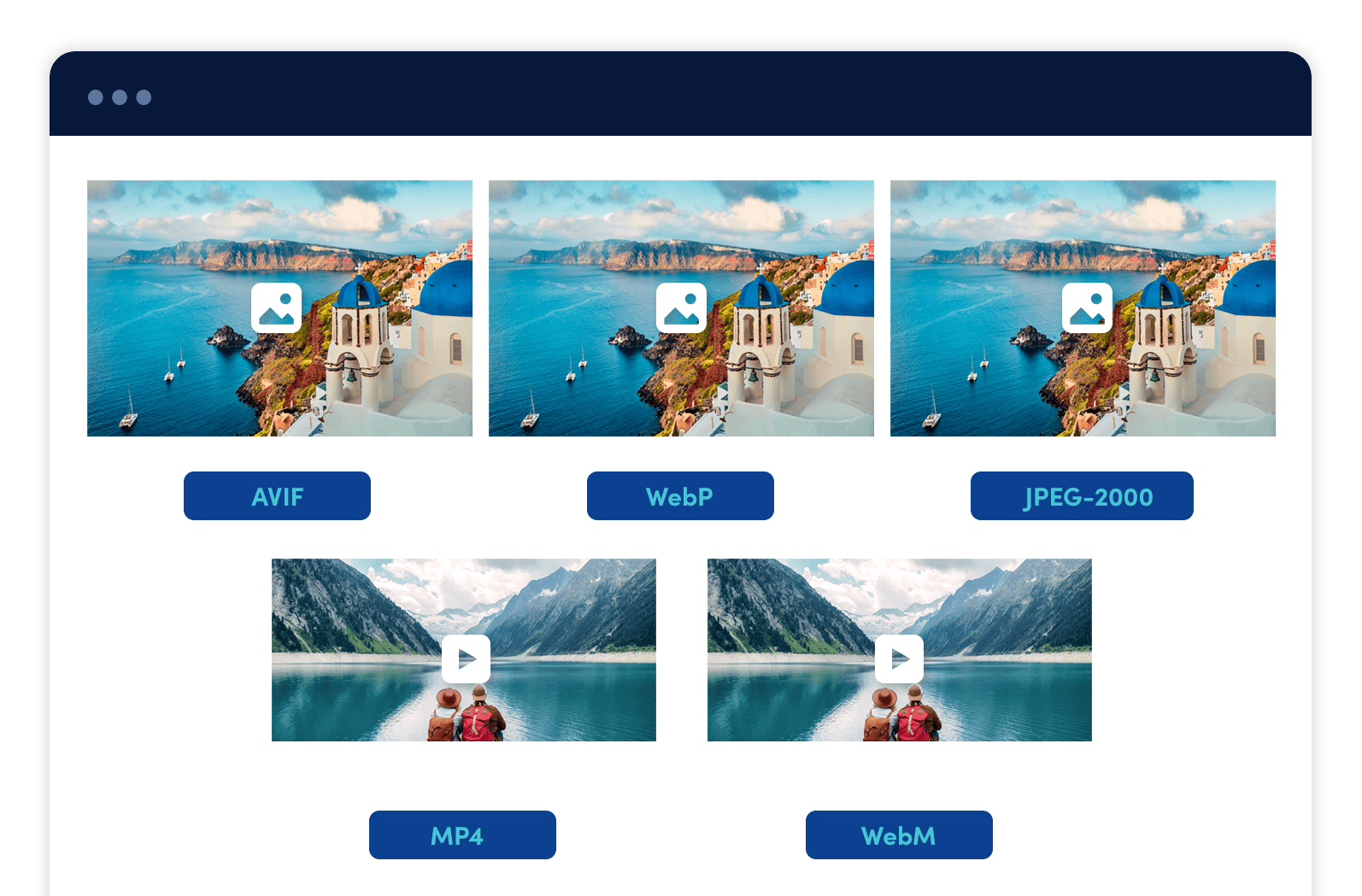 No-code media optimization
Automatic format selection
Automatically detect the user's device, operating system, and browser to adapt images and videos to the most optimized format for all users.
Quality-led compression
Leverage Cloudinary's quality-led optimization techniques to find the sweet spot between file size and quality based on the content and user device.
Render perfectly on any device
Ensure correct viewing of visual media on all device types: desktops, tablets, smartphones.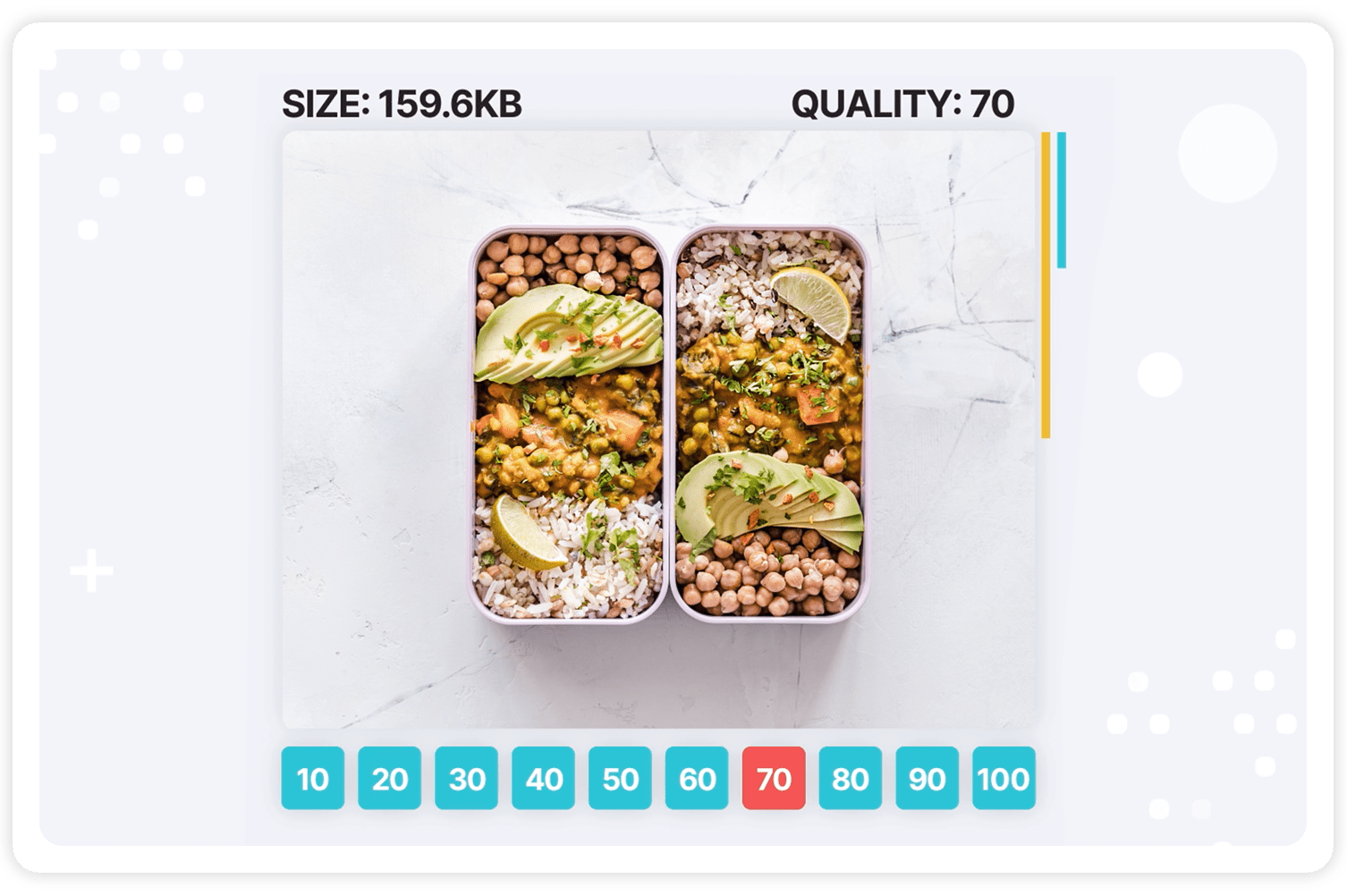 High-speed delivery with Edge Computing
Multi-CDN delivery
High-speed experience for your users through dynamic switching between different CDN providers to route traffic on the fastest-possible path.
Optimizations on demand
All optimizations happen in real time when a user's device requests the assets. Media transformations are applied automatically making requests and bandwidth more efficient.
Cache control
You can easily control which assets and versions are accessed quickly via cache versus the origin. Pre-warm the Cloudinary cache by uploading files proactively using our API.
Live in hours
Start using Cloudinary without a lengthy content migration or making any changes to your tech stack.
Works with your storage
Simply map your storage to Cloudinary and get going.
Minimal website changes
Keep existing production URLs or make very minimal changes to route image and video requests to Media Optimizer.
No asset left behind
Optimizations are automatically applied on all assets (or batches of assets) without needing any manual intervention.
Media Optimizer Resources:
Contact Us
Privacy Policy: Cloudinary is committed to protecting your information
security. For more details, please see our privacy policy.