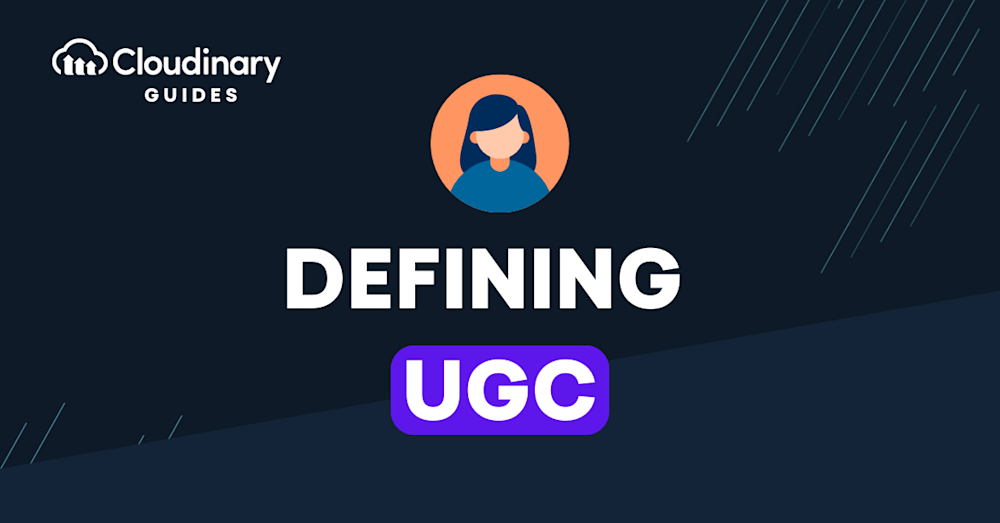 What is User-Generated Content?
The term user-generated content (UGC) refers to content created and published by unpaid contributors to intentionally or coincidentally promote a brand. All content types apply: videos, blog posts, pictures, Tweets, testimonials.
UGC wields a huge influence on purchasing decisions. According to several studies, a large percentage of millennials and younger consumers look up information shared on social media and UGC before making purchases. In fact, the Cloudinary 2020 UGC Study showed that 78% of millenials and 70% of Generation Z rely on UGC as a determinant for purchases.
Beyond marketing and commerce, UGC has led a revolution in democratizing information and creative processes. Three decades ago, people could share views, articles, songs, videos, and the like through established media channels only. Today, we can reach millions with UGC on social media, leading to a global decline in the power of traditional, canonical information sources.
This article answers the following questions:
How Does the OECD Define UGC?
The Organization for Economic Cooperation and Development (OECD), which champions UGC as part of its working group on the global information economy, defines UGC as content with these three parameters:
Publication. UGC is always made public to some extent. The content could be a comment by a user on a news site (accessible to everyone) or a post on social media (accessible only to that user's friends). However, UGC would exclude artifacts like email and text-message exchanges, which are not publicly available.
Creative effort. UGC must involve an effort made by the creator, who must add value with the content. For example, sharing a post by another user or organization does not constitute UGC. However, original content written by users or photos taken by them and then uploaded to a website or to social media would be considered UGC. A list of links or favorites publicly shared would be a borderline case.
Nonprofessional views. UGC is content that users create outside their job or professional role. The motivation is usually social, with users investing time and effort in the hope or expectation that the UGC will help them connect to others, attract attention, and attain fame or notoriety. If the motivation for creating content is financial or professional, the content does not qualify as UGC.
How Has UGC Evolved?
UGC is no new concept. In fact, it was in circulation long before the term was officially coined, that is, when media organizations and websites shifted from creating content for consumption by large audiences to providing a platform for them to share their thoughts and handiwork.
An important component of Web 2.0, a term coined by Darcy DiNucci in 1999, was the internet's participatory aspect, through which people could share their views or comment on others' opinions. The so-called conversational or two-way media was an early form of today's massive social media, which has attracted billions of participants worldwide.
Doubtless, the development of Web 2.0 and social media, with UGC at its core, is a global societal phenomenon. That's because that episode has changed how people articulate opinions, caused a decline in the influence of traditional media, and given birth to creative expressions—including those for books, music, and other art forms—to center stage.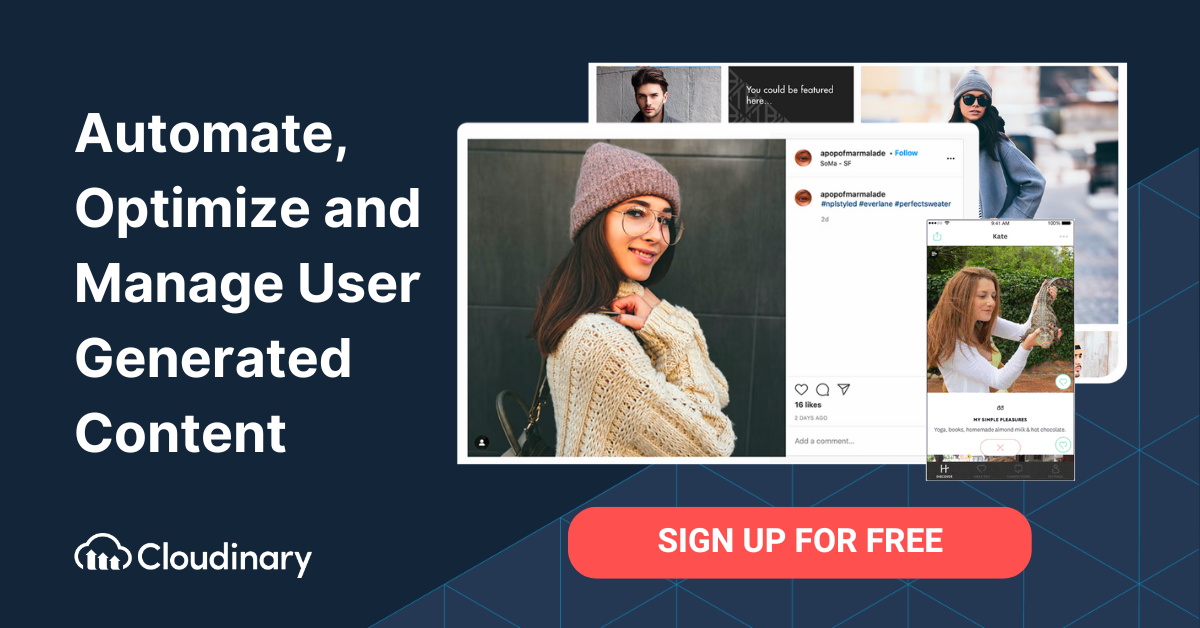 Here are the key milestones in the history of UGC:
UGC helped create the Oxford English Dictionary. The content in OEC was amassed through public contributors, making it the first known case of employing UGC to aggregate information.
UGC provides information for IMDb. Soon after computers entered everyday life and work, online bulletin boards became available as a means of collecting information on various topics through UGC. Still widely in use today, IMDb is a bulletin board of films and TV shows.
UGC and "citizen journalism". As social media became ubiquitous as a means for the man in the street to publish and share information, traditional media needed a way to keep up. That was when news channels started giving readers avenues through which to send event updates to the media. Hence the term "citizen journalism" soon after that practice was popularized.
UGC during the information age. In 2006, TIME magazine announced the winner in their Person of the Year issue: You. As the magazine explained the honor accorded all and sundry, "For founding and framing the new digital democracy, for working for nothing, and beating the pros at their own game, TIME's Person of the Year for 2006 is you."
**Influencer marketing as UGC.** Not long after the above *TIME*' cover greeted the world, influencer marketing emerged. Instead of celebrities and socialites promoting brands, everyday people started to amass a considerable amount of influence by posting UGC on their social-media accounts. That practice propelled the weight of UGC on the purchasing decisions made by the followers of those influencers.Influencer marketing is on the borderline between paid advertising and UGC because the contributors are paid a fee, and the content is not completely authentic. On the other hand, influencer marketing encourages regular people with a social-media following to share their experiences with products, often in a neutral manner and to great effect.
How Does Cloudinary Make UGC Work for You?
Without doubt, brands must consider UGC images and videos as key components of an engaging experience for consumers. Given that media assets are ever multiplying, to incorporate them all into the web and mobile experiences for delivery, brands must seamlessly and efficiently tackle the three major workflows below. Here's how Cloudinary can help:
Upload. To mitigate bandwidth concerns, Cloudinary ensures, through a built-in capability, that images do not exceed the file-size limit or degrade in quality during upload. That way, not only are you relieved of the resizing burden, but also the UGC does not complicate your creative process or slow down page loads. In addition, by leveraging AI, machine learning, and features like auto-tagging, Cloudinary automates storage and search, rendering content organization a cakewalk. Simultaneously, teams are freed up from menial tasks, gaining time for projects that demand human creativity and intelligence.
Transformations and moderation. UGC often isn't ready to post as is. With Cloudinary, you can beef up that content with ease by doing the following:

Fine-tune saturation, brightness, and contrast with a one-time setup of calibration parameters. The result might be, for example, an image shot on an iPhone that matches the light and airy feel of your product pages.
Add photo overlays or captions to embellish a campaign or to credit to creators with their social-media usernames.
Transcribe audio and create thumbnails.
Crop assets to spotlight the most relevant part of the media for all viewing devices and browsers.

Additionally, Cloudinary can see to it that user-uploaded assets are secure and malware free by automatically blurring irrelevant image background or text as you desire.

Delivery. Cloudinary efficiently delivers high-quality content across devices or browsers via multiple CDNs, also through automation.