Cloudinary Media Experience Platform
A visual media-centric and smart foundation for innovation.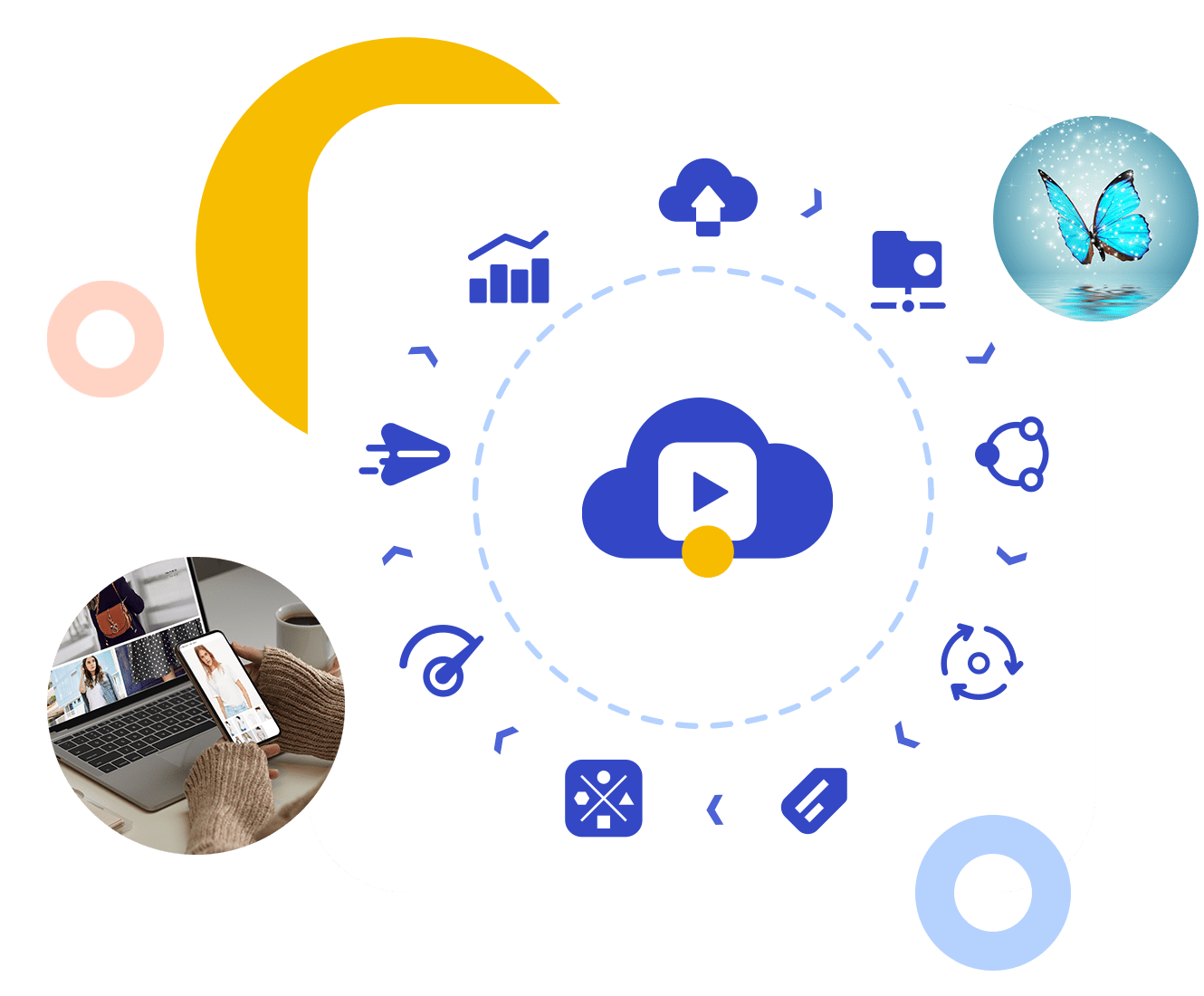 A platform that powers the creation of compelling visual experiences
Purpose-built for visual media, notably imagery and video, the Cloudinary Media Experience Platform serves ongoing iterations of the media lifecycle: sourcing, transformation, personalization, optimization, and delivery. The platform is the foundation of all the offerings within the Cloudinary Media Experience Cloud, which enables creation and delivery of visual experiences at scale by intelligently automating management tasks for rich media end to end.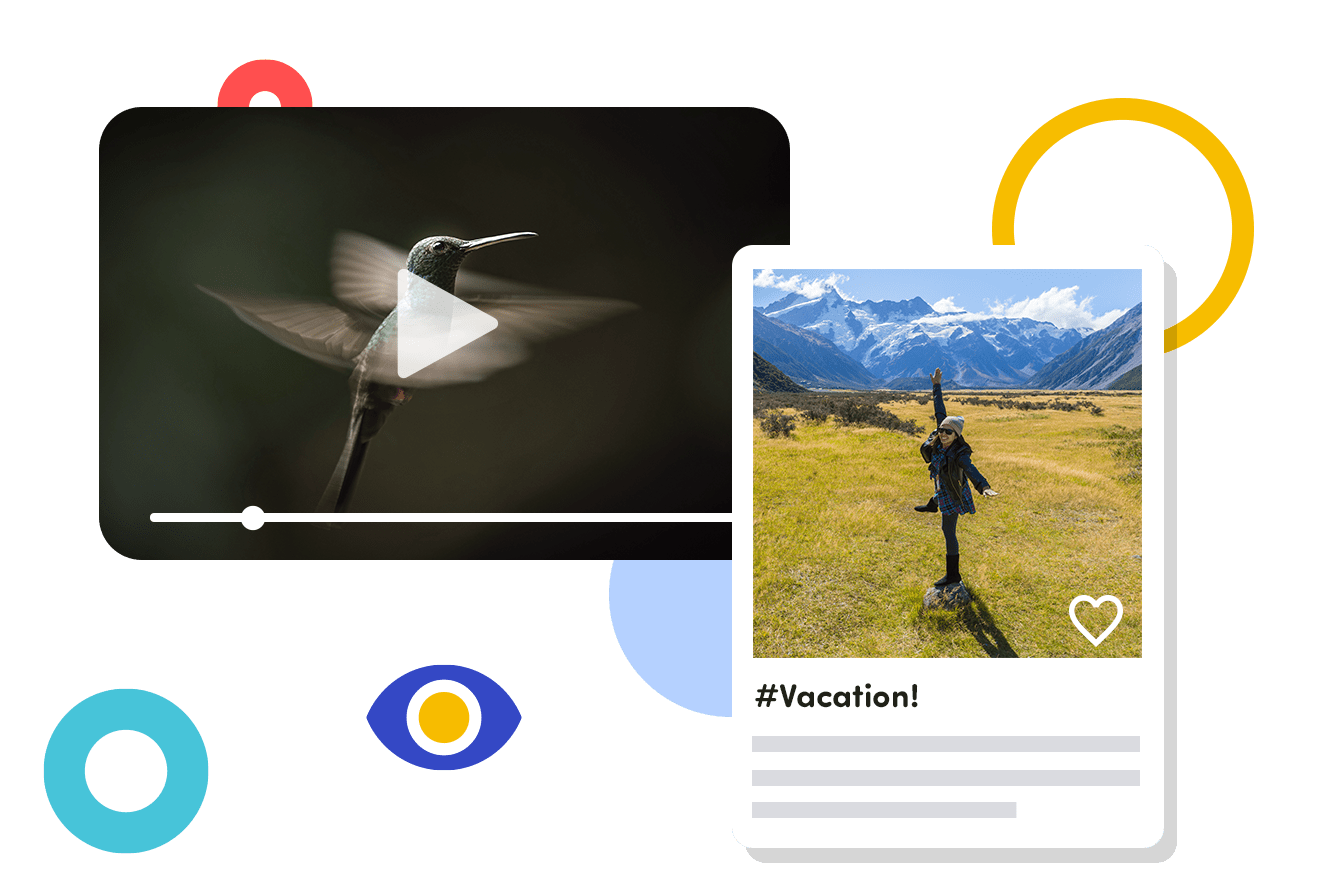 Programmable Media
Media Applications

Cloudinary Media Experience Platform
Cloudinary Media Experience Platform
Powered by Cloudinary Media Intelligence
Extensible and media-centric with the largest set of prebuilt integrations across the digital experience tech stack.
Media Experience Platform features
Services for innovation
and flexibility
Since its founding, Cloudinary has been dedicating itself to providing robust services for the entire lifecycle of media assets. Tailored to accommodate product innovations, the Media Experience Platform serves as a common operations base for Cloudinary features, which we've modularized into standalone products that can be turned on or off, affording customers choices and flexibility.
Common
foundation
As a common platform to the Media Experience Cloud, the Media Experience Platform ensures ease of adding features with minimal effort. You can start the Cloudinary journey with one of our products and, as you gain momentum and confidence creating visual experiences on the platform, leverage other products.
One platform for
all media
The Media Experience Platform supports numerous existing and emerging codecs and formats for imagery, video, audio, AR, meta, and such. Since Cloudinary contributes to or leads many standards bodies for media formats, we're always on top of the status of emerging trends and promptly support new formats, such as JPEG XL, AVIF, and WebP for images, soon after they are ready for adoption.
Extensibility
The Media Experience Platform is extensible with the largest set of prebuilt integrations for the digital experience's tech stack: CMS, e-commerce platform, PIM. Subsequently, the platform brings order to what could be chaos in the arena of visual media with no heavy lifting at all.
Intelligence
A key component of the Media Experience Platform is Cloudinary Media Intelligence, a media-centric and extensible AI and machine learning framework that provides intelligent automation for all Cloudinary products. Having been trained on a vast set of media data, this component boasts a deep understanding of rich media and an ability to process imagery and video accurately and efficiently.

Developer-first approach
Cloudinary's API- and developer-first approach, adopted from Day One, spells ease for both adoption and adaptation by customers. The components that are in play are robust APIs, modern SDKs and prebuilt widgets, add-ons, templates, and integrations, all of which are customizable.
Media Experience Platform resources
Contact Us
Complete and send us the form below. We'll get back to you as soon as possible.
Privacy Policy: Cloudinary is committed to protecting your information
security. For more details, please see our privacy policy.