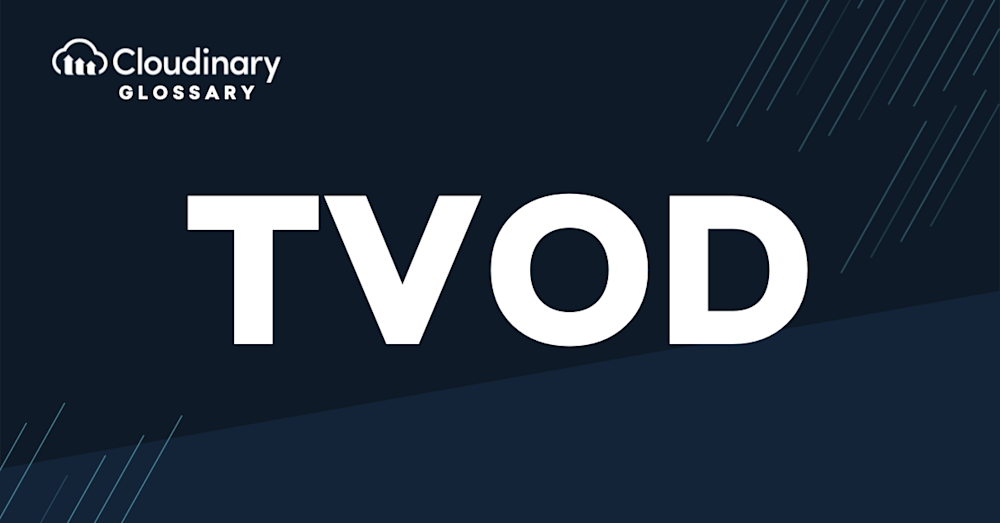 What is TVOD?
TVOD, or Transactional Video On Demand, is a distribution method for video content that allows users to pay for each piece of content individually. Think of it like a digital rental shop – instead of subscribing to a full monthly or yearly service as you do with SVOD (Subscription Video On Demand) services like Netflix or Hulu, you pay a one-time fee to gain access to a movie or TV show episode for a limited time.
It's a fairly popular option for consumers who prefer to pick and choose what they want to watch. For platforms and content creators, it promises potentially higher profits per transaction, especially for niche content or premium first-run movies and shows. Services like iTunes and Amazon's Rent or Buy section are classic examples of TVOD platforms. 
The Different Types of TVOD
To better comprehend TVOD, let's explore the three main categories that make up TVOD.
Pay-Per-View
Pay-per-view (PPV) is perhaps the original form of TVOD. Common in sports and live events broadcasting, PPV lets viewers purchase access to a specific event. Often, these are one-time showings like boxing matches or wrestling events. PPV allows fans to view high-demand events live, providing an exciting shared experience that's as close as possible to being in the stadium or arena.
Electronic Sell-Through
Electronic Sell-through (EST), also sometimes referred to as "Download to Own," offers users a digital copy of a piece of content for perpetual use. With EST, customers pay a one-time fee to gain permanent access to a movie or TV show episode, effectively purchasing the digital version of a DVD or Blu-Ray disk. It's a great option for viewers who like to revisit their favorite content without recurring subscription fees or internet dependency.
Download to Rent
Download to Rent (DTR), on the other hand, is a blend between the traditional rental model and digital consumption habits. Like the name implies, users pay a fee to download and access a piece of content for a limited period. Once that timeframe elapses, the content becomes inaccessible until rented again. It offers cost-effectiveness and convenience, especially for viewers who enjoy a movie or series once without committing to a purchase.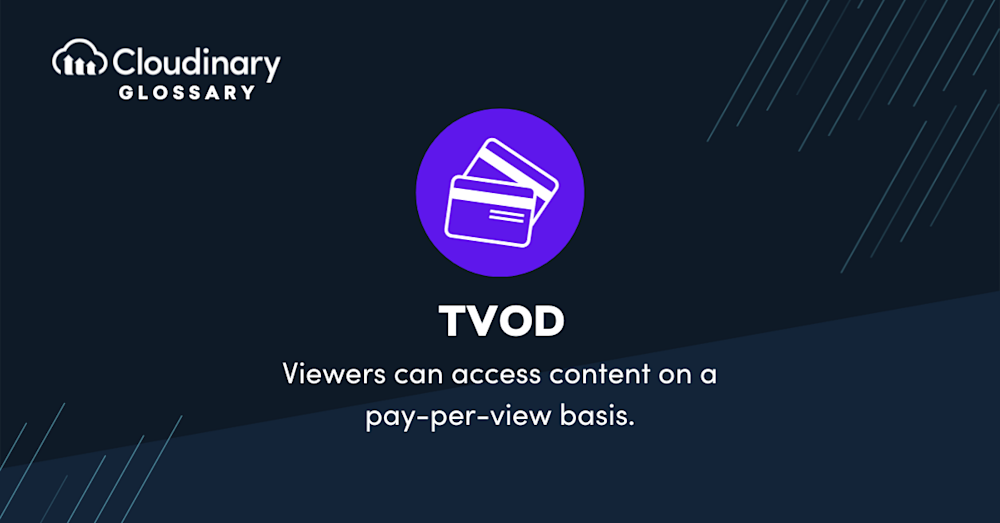 Pros and Cons of TVOD
TVOD offers a unique blend of benefits and challenges that distinguishes it from other digital content monetization models. Evaluating its potential applicability involves considering both its strengths and its limitations.
Pros:
Per-transaction revenues

. Every individual transaction can generate significant earnings, especially for premium or exclusive content.

Flexibility for consumers

. Users appreciate the ability to pay for only the content they wish to access, rather than a full subscription.
Cons:
Consumer price sensitivity

. High prices may deter audiences, especially when cheaper (or free) alternatives are available.

Selective buying

. Users may only buy top-rated or highly recommended content, primarily leaving out less-known titles.
Final Thoughts
Transactional Video On Demand (TVOD) bridges the gap between content creators' revenue expectations and consumers' desire for flexibility, providing a mutually supportive dynamic. Whether you're looking to venture into pay-per-view, electronic sell-through, or download to rent, embracing TVOD can open up new avenues for content monetization while ensuring a user-friendly experience for your audience.
To gain a further edge in this competitive landscape, consider leveraging state-of-the-art platforms like Cloudinary. Their comprehensive digital tools can streamline and enhance your content management processes, enabling you to seamlessly implement a TVOD model and deliver exceptional viewer experiences.
With Cloudinary, you can optimize, transform, and deliver your content efficiently, all while maintaining unbeatable quality. Dive into Cloudinary today!