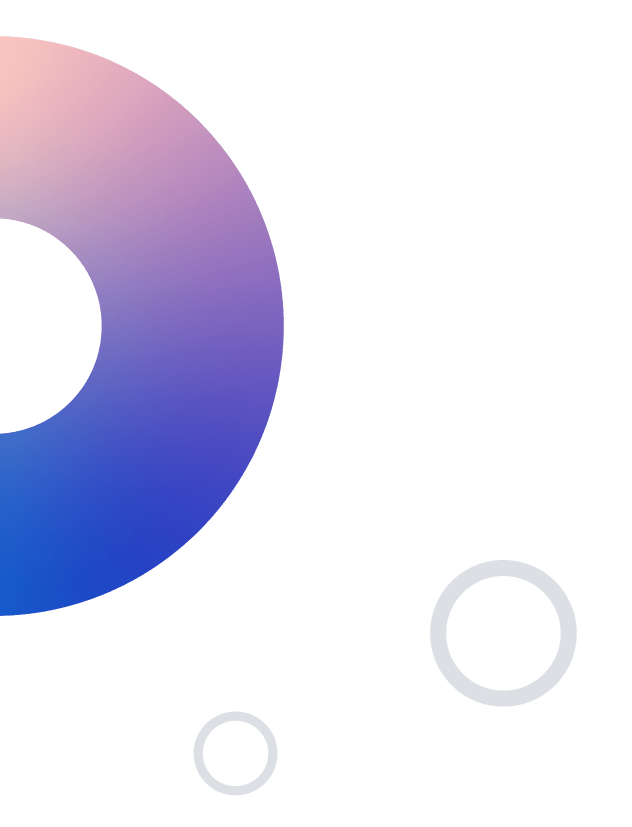 Connect, discover, and adapt assets with just a few clicks
CONNECT
Adding your assets from Google Drive and Dropbox then publishing to your website, store, or social is now that much easier.
DISCOVER
AI-powered auto-tagging and smart search features find specific images in seconds and pull similar assets to inspire creativity.

ADAPT
Want to change a website image into an Instagram post, remove the background, and recolor your product? Do it all in Nexus easily and seamlessly.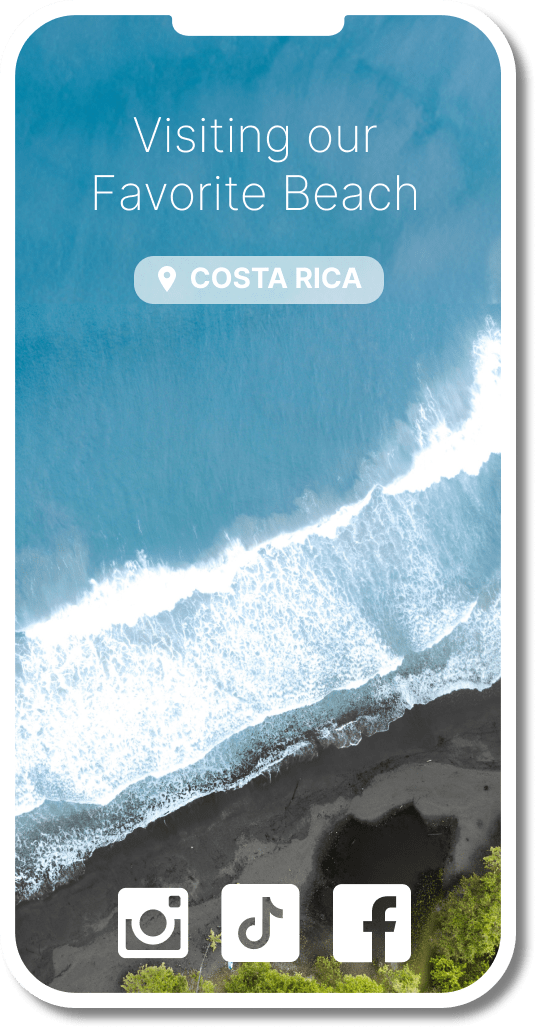 Creative asset management that does the work for you.
Put a stop to the creative chaos and save time by automating those mundane tasks.
CONNECT
Collaborate across teams and platforms
No more painful file transfers and secured with user-friendly permissions.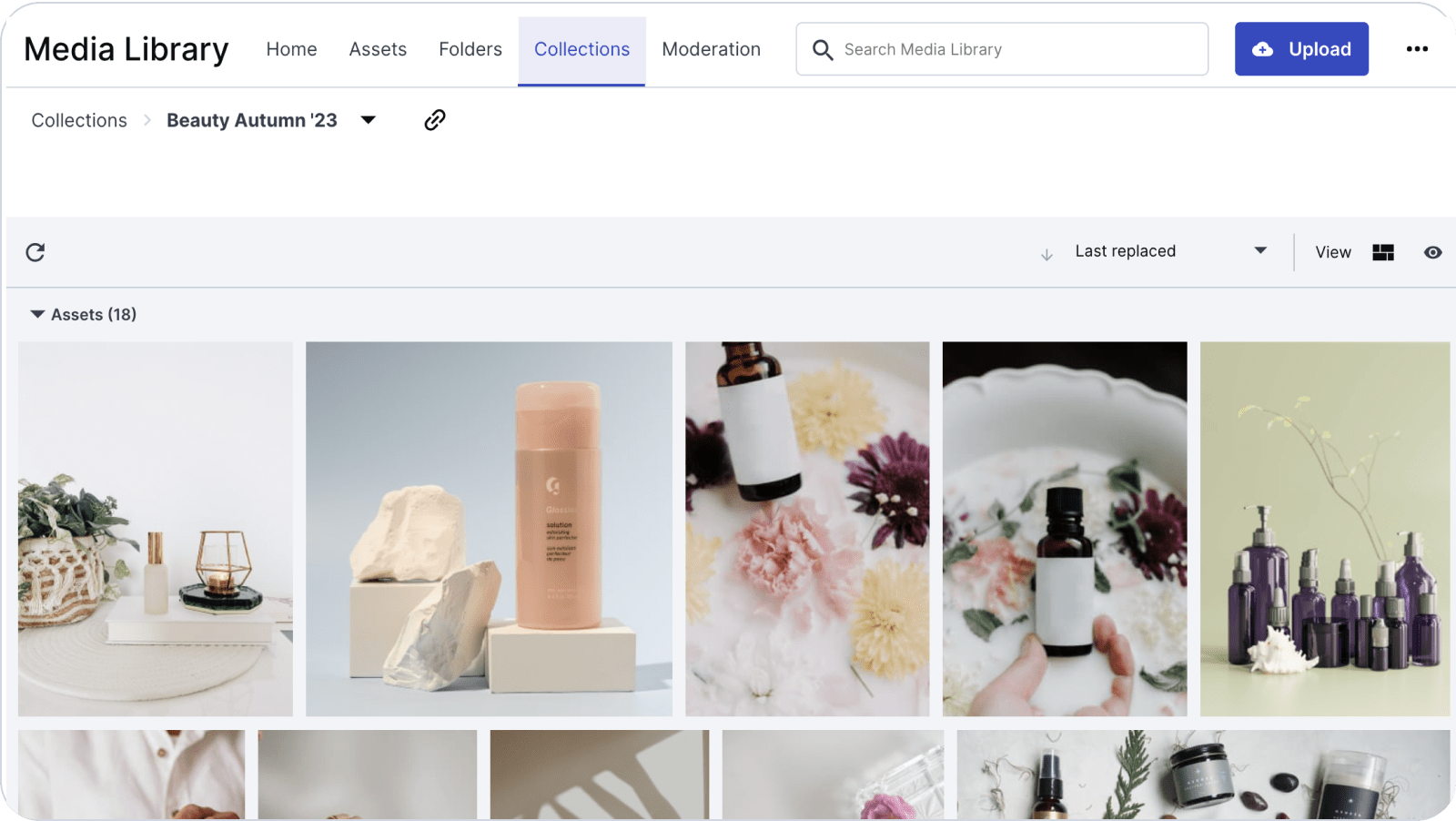 DISCOVER
Search Less, Find More, Get Inspired
Like the people and location search functions in your smartphone album, only better.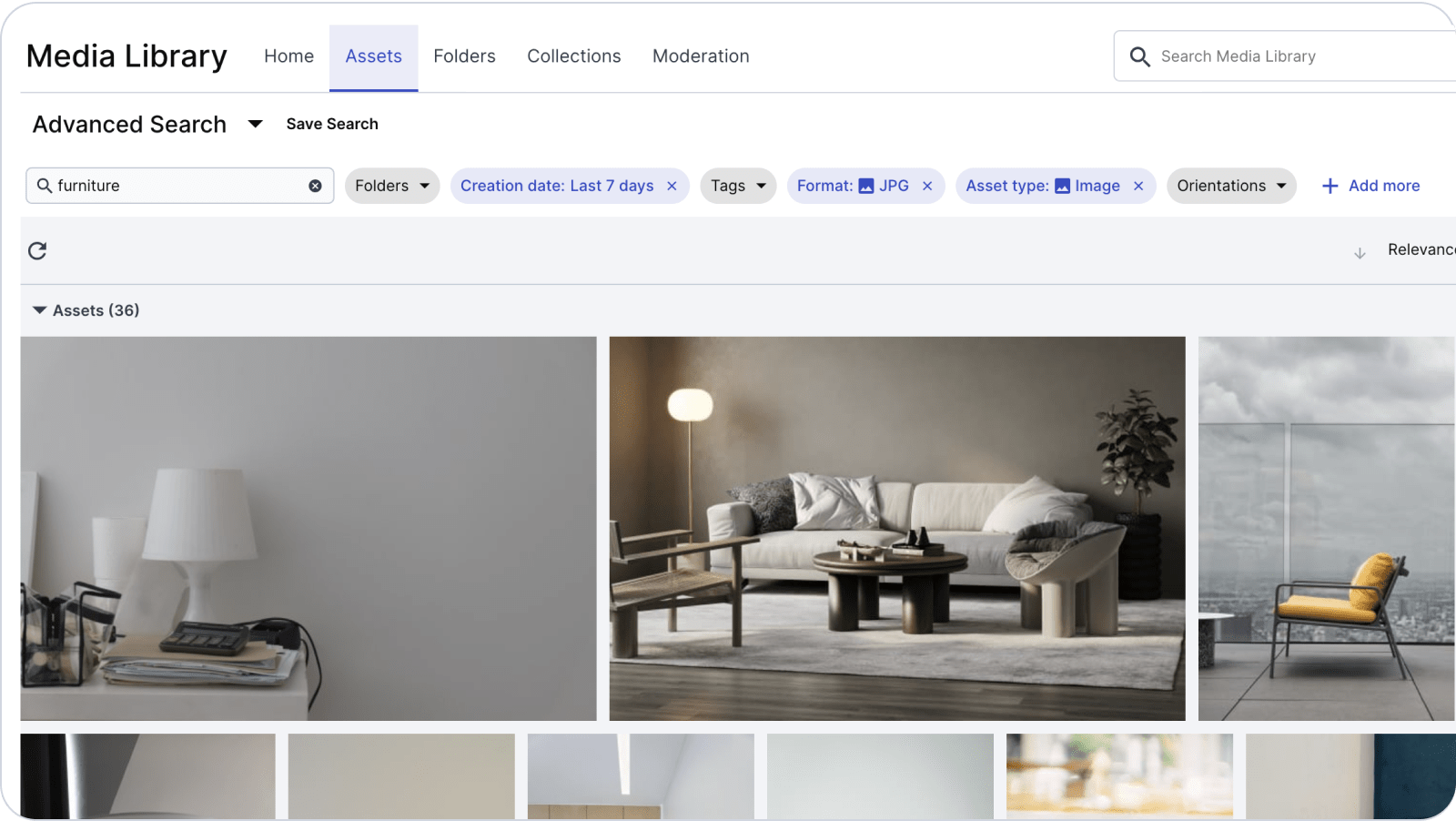 ADAPT
Perfect assets for every device and channel
AI-supported asset adaptation features like background removal, smart crop, and overlay give you ready-to-go images and videos in bulk.

The Cloudinary Difference
Simple pricing
No tricks or fine print. Our pricing tiers are designed to simply help you grow your brand.
Easy migration
Say goodbye to Google Drive and Dropbox for a marketer-first asset management alternative.
Always available
Whether you're at the office, home, or on a beach in Thailand, we guarantee security, high availability, and superior performance.
Built-in media expertise
You'll have access to the latest technology innovations via Cloudinary's participation in key image and video standards organizations.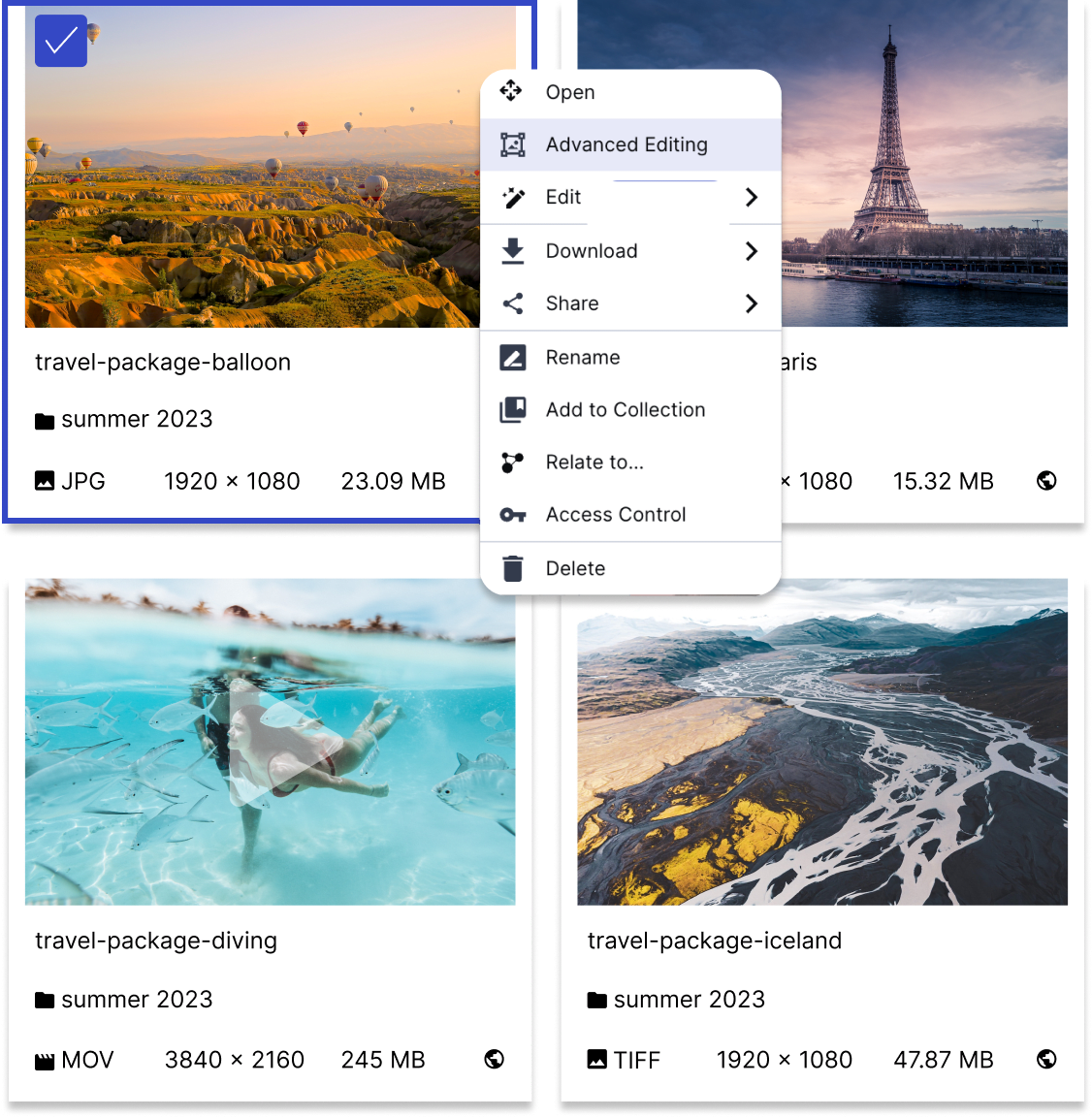 Join the 500+ companies using Cloudinary Nexus
Sign Up for Free
Your account comes with 25GB of storage and 3 users. You can upgrade at any time.